If you own a smaller business, you know it takes a lot of money to get it up off the ground. From making your product or service, to hiring new employees, you're bound to get run down with all the important tasks. Unfortunately, that means aesthetics are sometimes low on the priority list, but a professional business appearance is critical.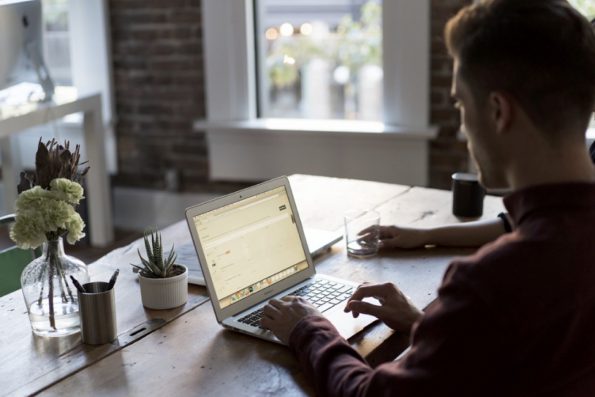 Luckily, there are many things you can do to make customers take your business seriously. And you don't need a huge storefront to legitimize your business! Here are 5 tips for helping your small business look professional.
1) Separate Your Company Mailing Address
Starting a business means it's time to separate the personal from the professional. You don't want customers to know your personal address when they are trying to send something to your company! Securing a mailing address will solve this problem. It will give the impression that you have a headquarters.
You should consider looking at a digital mailbox for your business. Anytime Mailbox is a service that gives individuals or businesses a place to send their mail. Not only will you have a business address, but you will also be able to access your mail online at any time.
2) Buy a Domain Name
If you haven't created a website for your business already, now is the time to do so. Unfortunately, most of the free website creators will make you sign up with a long, impersonal URL to use. Buying a domain for your website will allow you to pick your own URL.
Always keep it short and sweet when you pick a domain name. Most likely, you'll want to use at least part of the actual name of your company in it. This way, more customers will be able to find you easily.
3) Use a Company Email Account
Most people have an email through a site like Google or Yahoo. But just like your mailing address, it's important to keep the personal and the professional separate. Use a reliable email provider to create a professional email address with your domain!
Though you can use a complementary email service, it's best to buy your own. A dedicated email provider will be identified with your company name. They also come with added perks like online storage and document editing.
4) Print Business Cards
Never underestimate the power of a business card. This method is best if you use word of mouth to market for your company. Handing someone a card is giving them a physical reminder of your company and what you do with a professional business appearance.
There are many printing companies which offer professional business card services. You will want to put your logo, company name, and contact information (address, email, and phone number) on it. You can also print on more durable paper than just cardstock to impress people easily.
5) Use a Dedicated Phone Number
Having a dedicated phone number can help you avoid customers having your personal number. Purchasing a separate cell phone line can help you achieve this, or you can set up a free Google Voice number. You are able to answer phone calls on the web and your phone with Google Voice.
Though this option is the most expensive, you can invest in a toll-free 800 number. This way, you can customize your number to spell an easy-to-remember word (1-800-Flowers rather than 1-800-356-8377).
In Conclusion
With these tips, your business can have a professional business appearance regardless of its size. It's also important to remember that "professional" doesn't mean "boring." It simply means having a uniform, organized way of conducting your business.