One of the most common reasons that business owners have delayed building a new website, or upgrading from a now outdated design, is the worry of not being in control of it. And while this may at first appear to be an old-fashioned way of thinking, it's not an entirely unreasonable fear to encounter. After all, it's your website, your business, and your products – here's how to keep as much control as possible over your website from its launch.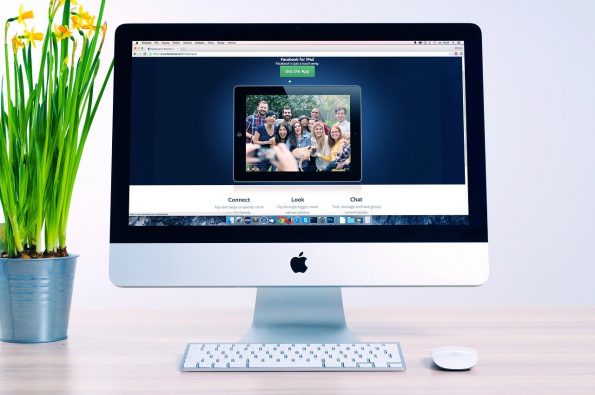 Register your own domain
One of the easiest mistakes to make is letting someone else purchase your domain name. If it's not registered to you, either with a personal or business email address, you're never fully in control of your website from day one.
Plus, no matter how many designers, developers or programmers you use over time, you're able to work with any of them – and will never face the problem of fighting with someone over who owns the domain! You'll also save yourself from the potential problem of someone stealing your ideal domain name before you purchase it.
…and your web hosting account
Again, this needs to be in your name so that you can renew it and make any essential, often urgent adjustments without having to go through multiple third-parties, your developers included, to keep it ticking over. While you can choose to host the website entirely on your own, this will take up some time and required learning and maintenance on your part, over time.
If you've registered your own domain, as above, you'll always be able to switch from one hosting service to another, whenever you feel the need to change this key aspect of controlling your website.
Be clear on every contract
From the design and build of your site, to its launch and maintenance, don't become unstuck by details that allow others to maintain control of any aspect of your website. Having your own domain, and the freedom to choose who hosts your website, does put a positive portion of control in your hands – but that doesn't mean other people won't try to remove that control from you.
If you sign up for new packages or plugins, be sure to know where you stand in terms of contract length and renewal conditions. Some companies are more flexible, such as Heficed, who provide an ipv4 lease with no commitment or contracts – but not everyone out there offers this amount of control as standard.
Don't get sucker-punched by bespoke design
Thankfully, most websites these days are built upon a reliable database, such as WordPress. Many web design agencies will sell their sites as 'bespoke', but this usually relates to the front-end design only – i.e., how it looks and how users engage with it. Behind the visuals and navigation however, there should be a user-friendly website that you can add pages and content to easily, and as often as you like.
However, some developers still like to build websites entirely from scratch. Naturally, these are also sold as bespoke, but will prove to be a completely different kettle of fish from the moment you try to amend them. Essentially, the entire website will be theirs – design, code, the lot. You'll never be in full control with a website that's built from scratch, so be sure that yours is built using an established, user-friendly website builder.