If you've ever built a business around a passing trend or fad, you know there's only a short window of time for such a venture to survive. Knowing your product or service is a fad doesn't make it easier. But it does give you a heads up regarding when to close shop and move on. Unfortunately, even when you successfully navigate your business ventures with fads, you still have to start over each time the bubble bursts.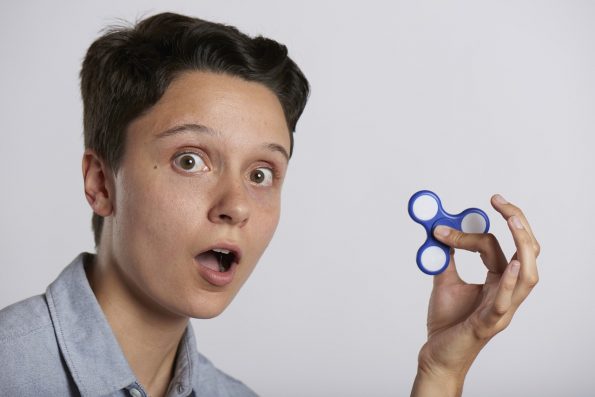 If you want your business to thrive long-term, you need to consider your product's staying power, as some products and services quickly become obsolete. Although fads alone don't have staying power, with the right foundation, they can turn a hefty profit.
There are a couple of ways to turn a profit from fads, provided you understand how fads work in your industry. The first method is to launch a timeless product or service that can be customized according to any fad.
Identify a timeless product that can be customized to reflect any fad
Nobody loves fads more than teenagers. They always want to be part of the latest and greatest, whether it's fashion or tech gadgets. If you can find a way to appeal to teenagers with a product that can change to represent any fad, you've got a guaranteed market.
For example, one fad that never disappears is the need to stand out. Standing out from the crowd has been a fad for decades. Yet what it looks like to stand out changes with the times.
For instance, there are always teenagers at every high school who want to stand out at prom by wearing loud print prom suits and dresses. What print they choose depends on current fads. In the late 1980's and early 1990's, the fad was to wear bright, neon colors and geometrical shapes. Today, the fad seems to be super hero themes, perhaps due to the superhero movies on the big screen. Who wouldn't want to represent their favorite superhero at prom?
Prom suits and dresses are a timeless product. Since the fabric can be constructed with any print, this is the perfect example of how to capitalize on fads without having to create a new business for each new fad.
The other method to turn a profit from fads is to create the fad, like Ty Warner did when he created Beanie Babies.
The Beanie Baby fad – a genius feat of engineering supply and demand
In the 1990's, ex-Dakin salesman Ty Warner launched his own line of collectible stuffed animals called Beanie Babies. While other toys were stuffed solid, Warner's toys were under-stuffed and weighted with beans in only certain areas, making his animals poseable. This innovation is the initial reason his toys became so popular.
A few years down the road, his toys weren't just popular – they became valuable. Some people have even paid $300,000 for "Princess," the Beanie Baby created to honor Princess Diana.
Warner's sales doubled each year, exceeding $6 million by 1992. By 1996, he had sold $280 million in toys. How did he do it? He engineered the rise in demand by increasing the scarcity of supply.
Ty Warner discovered a winning secret
When one of Warner's toys – a stuffed non-Beanie lamb called Lovie – had to be discontinued due to problems with the supplier, the public's response was harsh. One of Warner's other distributors told him about a toymaker who would routinely break one of his molds, tell customers the toy was retired, and that drove up demand. So, Warner followed suit. Lovie wasn't discontinued, Lovie was retired. Suddenly, customers were excited that their toy might be worth more than what they had originally paid.
Warner continued this tactic. Every once in a while, he'd retire a certain toy, even though his warehouse was full of them.
People love scarcity
When the collectors were willing to pay huge sums of money for discontinued models, people who had no interest suddenly became obsessed with collecting these toys. They purchased multiples of new toys hoping they'd be retired one day and worth more money in the future. Many people sunk thousands of dollars into their Beanie Baby collection, hoping to double or triple their return.
An article from Quartz reports on a man who lost $100,000 when he got stuck with 20,000 beanie babies after the bubble burst. He intended to send his kids to college with high profits, but didn't cash out in time.
It's hard to believe everyone who bought into the Beanie Baby craze did so because they loved the stuffed animals. What most people loved was the idea of turning a profit on a rare collectible item, and that's how Ty Warner made millions by creating (and controlling) a fad.