Owning a business is one of the most fulfilling things that one can venture in. But how do you turn a small business dream into a reality? There are many things you must do, but most importantly, you must have your financing right. Many people have amazing business ideas with great potential but never take off because of lack of funding. So how do you fund a startup? The following are some common ways.
Traditional Business Loans
Business loans through a banking institution remain one of the most popular ways to access the capital needed to run a company. However, unlike in decades past where small business owners went down to the local branch of the regional bank to apply for financing, today's business financing can be accessed and managed entirely online. This development has proven cost-effective to the point where loans are more affordable and accessible to small business owners. The catch, however, is it's difficult if not outright impossible to launch a startup with a traditional business loan, as most lenders only work with companies which have been in operation for at least one year. However, when it comes to accessing the funds needed to run a small business in its second or third year, standard loans remain the way to go.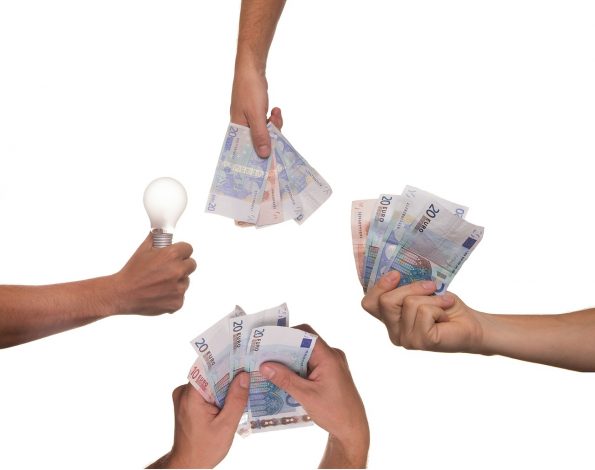 Crowdfunding
Crowdfunding is a method of acquiring funds by raising money from many people mostly done through the internet. There are two types of Crowdfunding:
Rewards Crowdfunding. This involves selling your product or service before officially launching.
Equity Crowdfunding. This involves giving your benefactors a percentage of your company; in return, they provide a certain amount of money agreed upon.
Angel Investors
Angel investing and equity Crowdfunding usually travel in the same lane. An angel investor is a wealthy individual who provides funding for a business startup and in exchange gets a stake in the company.
Savings
Using your savings is one of the best methods of funding your startup because it allows you to retain full ownership of the business. This will give you the freedom to make decisions concerning your entity without having to consult other parties. You also get to enjoy all the profits your business might make.
Friends and Family
Many successful businesses have kick-started and thrived through the help of family and friends. You may consider requesting the people closest to you to help you raise money for your startup by either accepting personal loans from them or even donations. Asking for help from family and friends would not only avail financial aid but also free labor.
Credit Cards
Using your available credit card balance may not be the best method to use when funding your project, but it may prove helpful if you urgently need a short-term repayable loan. The world of cinema provides a source of inspiration for those considering this route; Spike Lee, Kevin Smith, Robert Rodriguez, and several other notable filmmakers funded their breakthrough projects by maxing out credit cards. With that said, it's crucial that you only use this method as a last resort; nobody remembers the names of the countless folks who went into massive debt using credit cards to fund dreams which went nowhere.
Before taking the step of funding your startup, make sure that your product or service will get the attention of your target customers. Take a survey of your target customers to know if they will resonate with your offering. A test drive is another good way of finding out how your product will fare with customers. Funding a startup doomed to fail is the last thing you want to do.