It's not a secret that Google's employees are some of the most engaged and happiest. That's because Google's company culture is simply out of this world. Just take a look at some of the pictures available of Googleplex's interior and you'll get the sense that it is designed to look and feel like more of an adult playground rather than a place of business. In light of these tough economic times that we are living in today, keeping happy employees and content has never been more important. When employees are happy, they are more likely to be loyal, productive, and engaged which will in turn lead to higher profit margins.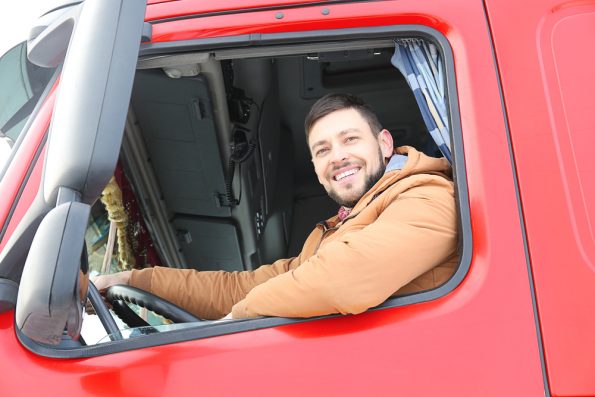 Conversely, when employees don't feel motivated or happy to show up at work, the company is the one that ultimately suffers. Undervalued and unmotivated employees are less likely to go gung-ho on anything. 
That's why Google is the envy of many businesses as it is consistently rated by prospective employees as the best employer, which makes it easy to attract and retain all the best talent. So why do some businesses and startups struggle so much with employee retention? That's simple – keeping happy employees is no small feat. 
Why? Because it is mainly an inside job that starts at the top. Think of it this way- school principals don't often have a good grasp of the interpersonal dynamics that occur among their staff. However, they still have to find a way to instill a sense of camaraderie among the teachers and subordinate staff; otherwise, nothing would run smoothly.
But we all know that many of those hostile and toxic behaviors that make it impossible to enjoy your workplace often arise in an attempt to carry favor with the managers and bosses. Therefore, for an even hand to be kept, bosses and top-level executives must avoid showing favoritism and always treat all employees with respect.
Employee engagement isn't a trend or fluff to be ignored. It is the difference between growth and failure, so you should take it seriously. Wondering how your startup can keep your employees happy and engaged? Here are some great tips to help:
Create a positive work environment
A workspace should be a home away from home; one that empowers your employees to work their hardest. Although it is important to ensure that your employees have comfortable seating spaces, air-conditioned areas, and everything they need to remain comfortable at work, it's not just about the physical comforts that you are providing.
Designing a space where your employees can be themselves and happy is also crucial. Building a high performing team hinges on the kind of atmosphere that you provide. As such, if it takes adding a ping pong table in your breakroom for your employees to feel valued, then it's a small price to pay to keep your employees happy.
Create new opportunities for learning
If you want to set your team for success, it is vital to concentrate on the things that will make them more productive, not just in the short term, but in the long term as well. Bosses should do their best to encourage learning and experimentation at work because employees tend to thrive and perform optimally when a company prioritizes their professional growth and development. The impact is more happy employees.
Workplaces should supply opportunities for formal and informal learning and sharing, particularly as it regards new hires and interns. Organizations, smart ones at least, can save millions in wasted productivity by making sure that their employees always have access to the right information needed to conduct their tasks properly.
Encourage collaboration between employees
As a leader, it is your job to make sure that none of your employees feel left out. Of course, you can't always be present to ensure that everyone is kept in the loop and institute a team atmosphere, which is why it is so essential to establish effective communication channels. 
Leaders can encourage collaboration and communication by:

Relying on dedicated channels of communication whenever launching new projects

Co-workers and all relevant parties should be included in all the appropriate email chains

Team priorities and objectives should be posted in a public space for all to access such as a whiteboard or a Google document.
Simple, transparent, and straightforward communication is your key to success when it comes to creating a happy team. Not only will it help you build a sense of community, but it will also go a long way in helping to contribute to your startup's success moving forward.
Give your employees true flexibility
Back to Google. No one understands the need for flexibility more than Google does. Google employees enjoy many different perks, one of the most important being a flexible schedule. Offering employees the freedom to work on their own terms unleashes their creative juices, which leads to even more productivity.
Startups, unlike traditional organizations and businesses, are unique in that many do not feel forced to stick to traditional models of employment. This means that startups are at liberty to allow employees to work in their preferred environment, as long as results are being produced. Such small but crucial allowances are what makes employees happy; something that you already know has a direct correlation to productivity.
Final Thoughts
If you haven't caught on, then it is worth repeating-the best thing that you can do for your startup or business is to keep happy employees and keep them engaged. When employees are happy and engaged, it also means that they are enthusiastic and committed to their work, which is always a win for you.
When employees are not engaged, all they'll do is simply show up to work just to kill time. They will do the absolute bare minimum until the clock hits 5 p.m. so that they can rush home. Trust us when we tell you that these are not the sort of people that you want to work for you.
Lucky for you, if you are interested in building an engaged team of winners, these tips above should help. Happy employees are productive employees. They are also far less likely to quit or badmouth you to other prospective employees. Want to scale up? It all starts with treating your employees better.