Business owners everywhere are facing a serious economic downturn that's jeopardizing the financial future of their brands, yet many of them are paralyzed by fear right now. They believe that advertising is a dangerous game to be involved with right now, as reminding customers of the pandemic they're going through could alienate them and turn them toward your competitors. While you don't need to avoid mentioning current events entirely, you must exercise serious caution when marketing right now, especially if you intend to deliver an accurate and ethical marketing message that will lure customers in like never before.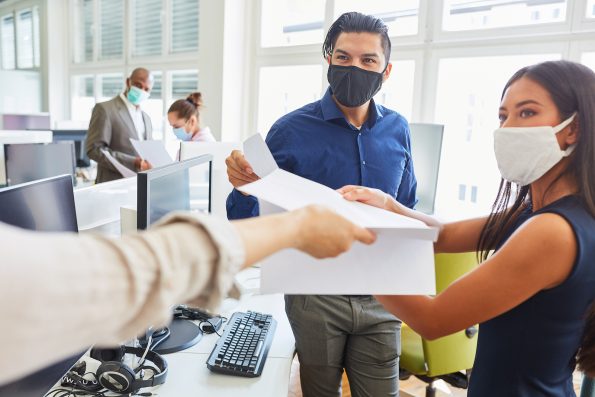 Here's a review on how to market ethically during the pandemic, and why you should be paying special attention to your workers to ensure they're not being left behind right now.
Learn what consumers want to see
It's understandable that many brands are paranoid about their advertising efforts right now – after all, it's easy to alienate customers with dispassionate marketing campaigns that remind them about the grim times they're enduring without actually motivating them to purchase a product or service. Nevertheless, this doesn't mean that you can abandon marketing entirely, especially since certain marketing mediums are offering more competitive rates these days than ever before due to the peculiar economic circumstances we find ourselves in. 
The first step toward success is to learn what customers actually want to see, thus avoiding any future scenario where you've exposed them to a messaging that's offensive or fear-inducing. According to a recent user survey published by Twitter, most customers actually want to see…more of the same. 64 percent of respondents claimed that they simply wanted marketers to advertise their products in the same fashion that they usually did. While television channels and radio waves have been saturated with messages about "these trying times," most people tune into this sort of media to forget the nasty experiences of the outside world. For an ethical marketing approach, you should thus stick to your normal playbook more than anything else during the lockdown period.
This isn't to say that some changes shouldn't be fostered. If you do mention the pandemic, for instance, you should be highlighting how your company has responded to the ongoing public health crisis, especially when it comes to implementing social distancing measures and higher workplace hygiene standards. That way, customers will know that you're a brand which actually cares about the wellbeing of its consumers and workers alike, rather than one just trying to cash in on this pandemic. Remember to help your employees cope with job stress, too, which the CDC has noted is a serious problem right now.
Avoid fear-mongering at all cost
You cannot scare customers into loving your product, even if you're someone selling masks, hand sanitizer, or other protective equipment. Never implement fear-mongering tactics into your marketing unless you want to end up with a PR crisis on your hands, especially when it comes to your social media advertising efforts. Don't be afraid to brag about your contactless delivery method or to remind customers that you've implemented sanitary standards to make it somewhat safer to visit your store in person, but never foray into the territory of COVID-19 related deaths. Doing so will produce a grim message that turns customers away in droves.

Many people are desperate to return to the gym, go to a tanning salon, or hit the bars and restaurants with their friends and family members. The ugly truth, however, is that this public health pandemic won't subside for many more weeks to come, at the very least. Your brand needs to be resolute and strong, but you should really be striving to project normalcy more than anything else. Fail to do that, and even your ethical marketing efforts will collapse in on themselves.