Starting a real estate brokerage is every realtor's dream, but what does it look like in reality? The industry is enormous and very competitive.
According to the 2017 Economic Census report, there were 106, 579 real estate brokerage firms in the US. The market for real estate companies and individual entrepreneurs is also vast, comprising 5.6 million commercial buildings and over 85 billion square feet of floor space.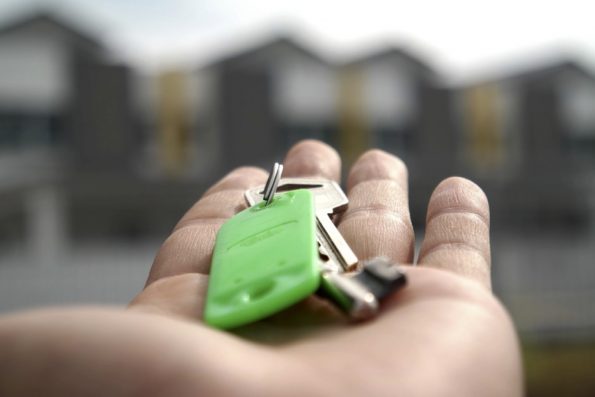 However,  when you factor in the number of registered and active real estate agents—which currently stands at slightly over 2 million, it begins to make sense why 3 out of 4 real estate agents quit within the first 5 years.
But for those who have what it takes, starting a real estate brokerage can be a lucrative venture. If you're ready to take the plunge, here's how to start a real estate brokerage.
1. Get a Broker's License
Before drafting your broker's business plan, you'll need to first acquire a broker's license. To do so, make sure you meet your state's licensure requirements, take the pre-licensing broker classes, and pass the broker exam.
2. Write a Business Plan
Successful entrepreneurs will tell you that any company without a business plan is like a fish without water. A QuickBooks study found that business owners with a business plan are 2X more likely to grow, get investments, and secure loans than those without.
While business plans vary from one industry/entity to another, your plan should include the following sections:
Executive summary
Market analysis
Sales and marketing plan
Financial plan
Operating plan
Once you have a business plan in place, you'll be able to run and operate your brokerage from a reference point and make decisions that align with the plan.
2. Decide Your Legal Business Structure
The legal structure of your brokerage matters as it determines your ownership, taxation, and financial liability. As such, you'll want to choose a legal structure that suits your business model.
Brokerage seeking entrepreneurs can choose one of the five legal business structures: sole proprietorship, partnership, C Corporation, S corporation, or limited liability company (LLC). Once you've settled on your preferred legal business structure, file the paperwork with the relevant authority, and register your brokerage.
4. Build a Consistent Marketing Plan
Now that you've performed all the preliminary activities and registered your brokerage, it's time to put the plan into motion.
The next thing to do is to build your brand and expand your network. This is where advertising and marketing come in. You'll want to identify the right marketing channels for your brokerage.
Start by creating a website to build awareness and online presence. Keep in mind that 51% of all home searches start online. You may also want to leverage paid ads to expand your reach. According to Follow Up Boss, great ads need a transparent budget. So before you start flexing your creative muscles, make sure you have the finances needed to fuel your marketing.
5. Get a CRM
Gone are the days when newspaper ads and handwritten CMAs ruled the advertising sphere.
To succeed and grow in a market that is constantly evolving, you'll need to evolve with it. Get real estate CRM! With a robust CRM in place, you'll be able to automate all the processes, including contact management and customer service.
Moreover, smart CRM will allow you to generate more buyer leads while making it easier for you to nurture the leads and perform all the necessary follow up activities.