Product development involves the creation or modification of a product, satisfying a market niche or newly defined customer. Now more than ever, plastics are very useful in product design because there are a lot of benefits of using plastic.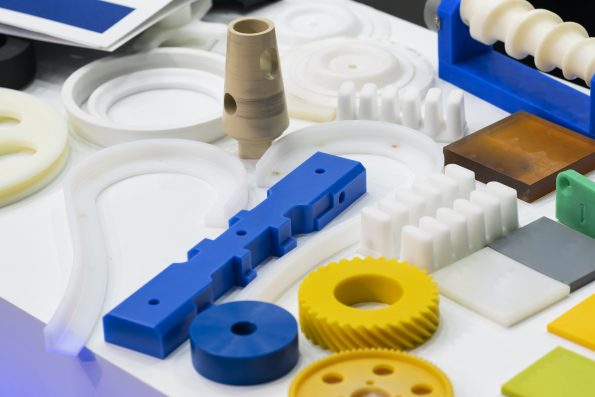 You can create optimum plastic product designs by choosing the materials, tooling, and processes. Determine product development improvements shaping the world today, so you can make competent decisions about the product design process by reading further below.
Urethane Casting
Urethane casting process usually starts with a three-dimensional printed pattern, using Stereolithography or PolyJet. It involves pouring high-grade silicone on a pattern and allowing it, curing before pattern removal.
From the cavity pattern, the polymer is injected, and the cast solidifies. It goes through a series of steps that involve heat and pressure, producing higher quality output and greater yield to each mold produced. This blog post explains everything about urethane casting.
Here are the benefits of urethane casting:
Eliminates Hard Tooling Costs: Cast urethanes allow the production of parts in each quarter and make quick necessary easy design changes. Due to the fast silicone mold production, cast urethanes have very low overhead tooling costs, and parts can be produced and delivered faster.
Create Complex Designs: Urethane Casting can be used to produce products with varying wall thickness without draft required, unlike Injection Molding. Product designers can incorporate organic shapes, consolidate part designs, and emboss text into a cast. Cast urethane is a great solution if you have products that need annual redesigning to test marketing cycles or aesthetics.
Appealing and Functional Designs: Creating very detailed models is possible with urethane casting with more design freedom. It's recommended for bespoke models, creating internal, sharp corners. Also, you can cure it with different finishes, from too rigid to amazingly flexible.
Three-Dimensional Printing
You can create a 3D printed object using the additive processes, wherein the material is laid down in successive layers until the desired object is created. The layers are seen as thinly sliced horizontal cross-sections of the final object.
A 3D printing software can be used to directly link your design to a 3D printer with additive manufacturing or 3D printing rapid prototyping. That's why a machine operator is not required. Choose from a broad range of 3D modeling software available, including a free open source software or an industrial-grade software (need to pay the license).
Because 3D printing prototyping services don't heavily rely on machine operators, the production phase is faster. Also, you'll save more money because 3D printing is more affordable as compared to other prototyping options. The process can be a critical part of product development.
Here are some examples of 3D printing rapid prototyping technologies you can choose from to make your ideas come true:
FDM technology: It is used in building concept models, end-used parts, and functional prototypes in high-performance, engineering-grade, and standard thermoplastics. This professional 3D printing technology is the only one that utilizes production-grade thermoplastics. That's why parts have unparalleled thermal, chemical, and mechanical strength.
PolyJet technology: PolyJet 3D printing is like inkjet document printing. However, PolyJet 3D printers are used to jet liquid photopolymer layers on a build tray to create a prototype or a 3D model.
UV light is used to cure them. The benefits of fully cured models include being able to handle and use them immediately. They don't need additional post-curing. This 3D printing technology has a lot of benefits for rapid prototyping, such as superior speed and quality, high precision, and top-notch materials.
Prototyping
Prototyping shapes the world, saving manufacturers a lot of resources, time, and effort in producing products, and at the same time help in reducing plastic waste. You can create a product idea with your design team and let a professional enhance your design.
Once you're fully satisfied with the design, the prototype service provider can build a prototype so you can present your bright idea or concept to your investors, clients, and employees.
Rapid prototyping involves different product development techniques. You can choose from additive manufacturing or 3D printing, subtractive manufacturing, or casting. Additive manufacturing is usually reserved for highly specialized parts, requiring a small production run. That's why 3D printing prototyping services are in-demand.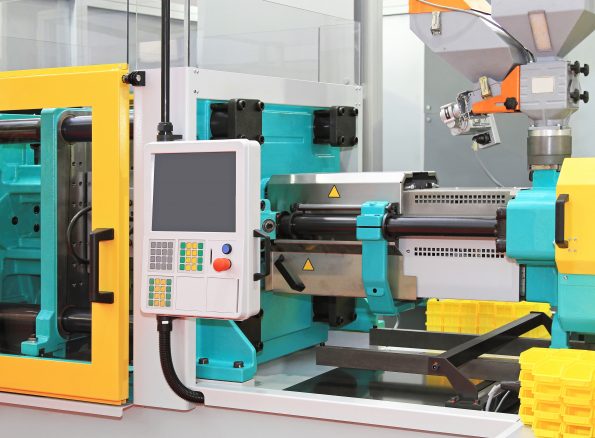 Subtractive manufacturing removes sections of product material by cutting it away or machining using Computer Numerical Control or CNC machining. Both subtractive and additive manufacturing hasten the prototyping process.
Casting is a prototyping technique wherein you can create several parts from your first model, which serves as a reference. Additive manufacturing or 3D printing technology is used to create the initial part. After the part is 3D printed, silicone rubber is used to create a mold, and then it is cured and removed. After this, you can fill the mold with the final material, like resin.
Selective Laser Sintering (SLS)
SLS is used in fusing small particles of plastics and other materials for product design and production. It utilizes a high-powered carbon dioxide or C02 laser, fusing small powdered material particles to create three-dimensional parts. It's capable of producing durable and high-quality parts for testing.
The various finishes of Selective Laser Sintering include standard uncoated or loose powder that is removed then bead blast. Application of sealant includes standard coated, and primed finish involves all qualities of standard coated with sanding and primer application.
With SLS technology, it is used to produce chemical-resistant and heat-resistant applications. Also, it is used in building large platforms, impact-resistant parts, and even low-volume production. The common materials used in SLS include nylon, Duraform PA, Glass-filled Nylon or Duraform GF, Durable Nylon or Duraform EX, and Fiber-filled Nylon or Duraform HST.
Here are some of the applications of Selective Laser Sintering prototyping services:
Rapid Manufacturing: For aerospace hardware (such as unmanned aerial systems, aerial vehicle, underground, and ground vehicle hardware), Healthcare, Electronics, Connectors, Packaging, Military Hardware, Homeland Security, and Rapid Prototypes
Concept Prototypes Functional Proof: Tooling and Patterns, Design Evaluation Models, Engineering Design Verification, Product Performance, and Testing, and Wind-Tunnel Test Models
Manufacturing and Tooling Estimating Visual Aid: Jigs, Fixtures, and Investment Casting Patterns
Conclusion
Product development improvements, including urethane casting, three-dimensional printing, SLS, and prototyping shape the world, producing high-quality products.
With the right tools and methods, you can create complex designs to improve the product's aesthetics and functionality. Expect client satisfaction and meet standards of product design using these improvements for greater productivity and more profitable business.