Hearing "Send me a proposal" from a prospect feels good. But actually sitting down and writing a proposal from scratch may seem like a daunting task. Luckily, long gone are the days when you had no other choice but to send your proposals in Word, PDF or other uncomfortable formats. These days, sending a winning proposal is a breeze thanks to modern proposal management software. Before we get to the best practices and things to look for when choosing a suitable proposal software, let's outline a few benefits of using it.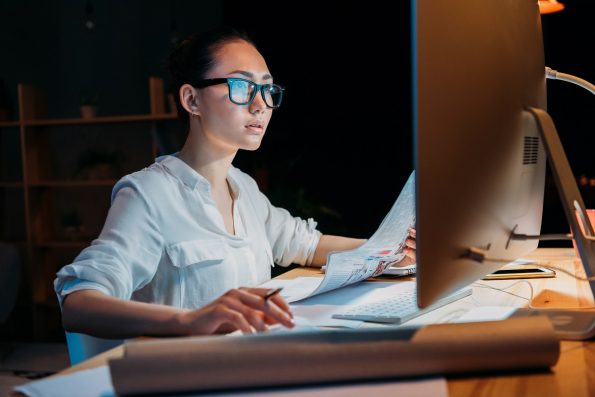 Why use a proposal management software?
For a person who's never tried it may seem like another useless tool that requires your time to learn how to use it. However, if you talk to the actual users, you'll find that they don't imagine their lives without it anymore. What's the catch?
First of all, proposal software lets you send your proposals as a part of the website under your domain which is great for your branding.
Proposals sent with a modern proposal software are responsive, meaning that your prospect won't get angry while scrolling through your proposal left and right (like it normally happens with Word docs, PDFs or PowerPoint). Some companies have actually banned PowerPoint proposals.
There's usually a proposal editor where you can easily change and tweak your proposals to your liking, add your brand colors, fonts, etc.
You can actually add images and videos to your proposals. If you are not impressed, here's another one – live chat. Yes, you can actually chat with your prospects while they are reading your proposal.
You can use a variety of proposal templates with pre-written texts, terms and conditions section which you'd normally have to write yourself or generate with the help of other tools.
It lets you see when your prospects open it, forwards it as well as how much time they spend on each page of the proposal. Got a notification that a proposal was opened? It's a great opportunity to follow up your prospect.
You can integrate the tool with your sales CRM like HubSpot which makes it easy to keep your entire sales workflow in one place.
Prospects can sign it online thanks to a built-in digital signature feature which means you don't have to use the tools like DocuSign.
There's usually an analytics feature in a software that shows you how you are doing and generates monthly reports.
How to choose a proposal management software?
However, with so much choice out there, which software should you pick? Let's dive in and find out. There are few things you should pay attention to and questions to ask:
Does it let you easily edit your proposals? If you spend an hour figuring out how to change the fonts, it's probably not the best option for you.
Does it have the proposal templates for your industry? If so, it's a big win for you, as it's crafted specifically to the needs of your niche and all you have to do is tweak a few words here and there.
Can you send it as a part of your website? You wouldn't want your prospects to receive a url from a third party website with your proposal, would you?
Does it integrate with the CRM you use with your sales team? Check the integration page and find out.
How affordable is it? Don't be fooled by an attractive pricing tag. Look deeper – companies charging less for a Starter plan usually have some serious restrictions on them.
Does it let your customers sign online? If not, you are missing out having to go with an old-school "print – sign – scan" routine.
Does it let you see what your prospects are doing with it? It's important for you to know once they open your proposal so you can check in and see if they need help with anything.
Bottom line
Writing a proposal isn't the most pleasant task in the world, but proposal management software lets you turn this task into a walk in the park. When choosing the right platform for your business, pay attention to a few things like their ease of use, editor features, quality proposal templates, branding options, integrations with the software you use, ability for your clients to sign proposal online and, of course, the price of it so it fits your budget and your needs. Good luck sending your business proposals and winning as many deals as possible.