If you have recently set up your own business, you may be wondering how you're going to get your brand name out there. There's no doubt that you'll be competing against a vast amount of well-established businesses that have already gained a reliable customer base, so is it possible to give your start-up a considerable boost of publicity in the early days? To survive in any industry, the art of marketing is essential.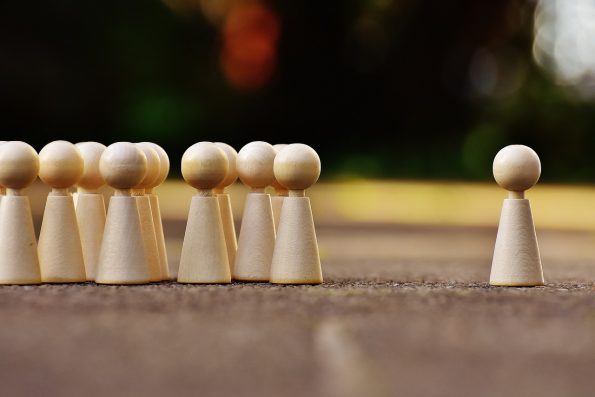 When you spread the word about what your business can offer, it will hopefully stimulate growth and enhance long-term security. You may have briefly touched on marketing when writing your business plan, but do you truly understand the importance of investing in a marketing campaign for your small business?
This guide will give you a useful list of the benefits of marketing for your startup business.
1. Informs about your business
Regardless of your business industry, your target audience needs to know that you exist. If you don't market your business to those who may be interested in what you have to offer, you'll never be discovered. You need to prove to customers why they should invest in you (and not your competitors) and how your products or services can fulfill their needs.
2. Builds on reputation

In the early days of starting a business, it's natural to feel swamped by the vast amount of competition. Is it realistic to believe that you'll be as successful as some of the largest businesses in the industry? Thanks to marketing, you have every opportunity to boost your reputation.

To create a good name for your business, you'll need to persuade customers to trust you before they will even consider making a purchase – this is where marketing comes in useful. The way in which you market your brand will largely impact whether a consumer will decide to invest in your business. It's essential to choose the right content, tone of voice, and imagery that reflects your brand appropriately.

If you have no experience in the marketing sector, promoting your business properly can prove a challenge. In this case, you could hire an external marketing company to take care of your business reputation on your behalf, but as you are responsible for the birth and growth of your business, you may wish to take the matter into your own hands.
It's beneficial to be aware of the practical theories of marketing, which can later be applied to a real-life strategy, so why not enroll in a course? You can click here to find out more. This online degree will teach you a range of skills, from digital storytelling and branding to data analytics, which are essential factors of a successful marketing campaign.
3. Greater sale
Once consumers are aware that your business exists, you have given yourself the perfect platform to increase your chances of making sales. Essentially, any marketing campaign has the key objective of generating profits, as well as proving to competitors that you're also keeping up to date with the latest trends. If you're not aware of the strategies your competitors are using to secure their customers, there is a high probability they will obtain a considerable proportion of the market share, which will drastically impact your business growth.
Once a customer has purchased from you and satisfied with what your business can offer, you may be surprised at the amount of custom you secure through the power of word of mouth. This is one of the most successful forms of marketing to increase sales (and it won't cost you a dollar!)
4. Healthy competition with competitors

Marketing gives your business a platform to carry out a spot of healthy competition with similar companies in the industry. You're able to showcase your products and services to your target audience and announce low prices or limited offers that could snap up some last-minute sales.
If you believe you have something to offer that other companies can't, marketing gives you the platform to shout about it loud and proud before your competitors get in first. Promoting your offerings without dumbing down competitors is a tactical way to get your business noticed and potentially enhance growth in a packed marketplace.
5. Widens your reach

There are various types of marketing strategies to consider, which extend to a whole host of audiences. If you're looking to grab the attention of locals, leaflets, billboards, and business cards may be all that's needed to secure your target customers. However, if you're hoping to attain custom from further afield – and even across the globe, digital marketing will provide the best approach.
Using various methods of digital marketing will ensure all angles are covered so valuable customers don't slip through the net. Some of the most popular types include:
Social media
PPC advertising
SEO
6. Helps sustain your business

While you may have the hope of maintaining a repetitive client base, it simply isn't realistic to rely solely on repeat customers in such a competitive world. Nowadays, everyone is out to get the best deal, and if they find a better offer elsewhere, your business instantly becomes old news.
Retaining customers should be high on your priority list, as having repeat custom proves you are a reliable and customer-focused company, which will guarantee regular sales. However, you shouldn't put all your eggs in one basket and refrain from trying to attract new ones – even at your busiest period. Marketing keeps your brand top of mind so that when a potential customer requires the products and services you offer, they're likely to choose you.
7. Improves your products and services
One of the most overlooked benefits of marketing is that it helps brands get to know their customers on a more in-depth basis. Understanding what your customer is looking for will allow you to appreciate their needs, as well as gaining the opportunity to ask for feedback on how to improve your products and services in the future. The bottom line is that without having any idea as to what your customer is looking for, it can be hard to grow your business on a global scale. Marketing is a crucial tactic to get into your customers' shoes and view your business from a different angle.