There's often a lot of talk about bioplastics, but most people don't know what they are or how they work. The term bioplastic refers to materials that are biodegradable. They originate from some type of renewable source. The key benefit of them is that they can be used to help reduce plastic waste. Of course, plastic waste is one of the biggest problems in the eco system today.
Why Are Bioplastics So Important?
Traditional plastic is a growing problem throughout the world. It's estimated that 200 million tons of this material is used across the globe every year. What's more, it can take up to 1,000 years for this plastic to decompose. It's made of petroleum which is a non-renewable source. Some countries have taken steps to ban the use of it as a result of just how much it has impacted the climate and eco-system in these areas. They've caused destruction of marine habitats and led to the development of garbage patches in the oceans.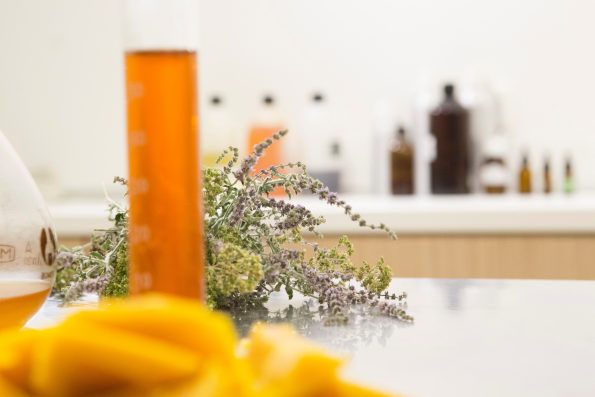 How Can Bioplastics Make a Difference?
By far the biggest benefit to using bioplastics is that they are 100 percent degradable and they provide all of the benefits that current plastic in use does. It is an alternative that is made from natural polymers – those found in potato, corn starch, and cellulose.
Bioplastics are also very versatile, allowing them to be used in most industries and for most needs. That is everything from healthcare to agriculture. Within 10 years, it is expected that bioplastics will meet the needs of about 10 percent of European people in the next decade. The U.S. is also adapting to the use of these products due to the many benefits it offers.
Types of Bioplastics
There are various types of bioplastics, each with different features and functionality. Many of these work to achieve specific goals for various industries. Take a closer look at a few examples.
PHA
One of the options that is most frequently discussed is PHA. It can be used as a type of bioplastic. These are made by fermenting raw vegetable materials along with a series of bacterial strains. The result is the creation of these polyesters. To make this form, polyhydroxyakanoate is then extracted from the bacteria.
There are a variety of ways that these can be used, for example as a component of injection molding. In this way, manufacturers have used them to build car parts, one of the most effective ways of creating quality parts that are not going to sit in landfills for decades.
Hydrophobic Polymer
Another type of bioplastic often discussed is hydrophobic polymer. This type of polymer is an excellent example of how bioplastics can be so versatile and functional. This type of polymer, known as a PEHMA, is a type of organic and hydrophobic polymer. It is a non-fouling polymer as well. This particular type of bioplastic polymer offers a number of advantages. For example, it is chemical resistant. It is also flexible in terms of how and when it can be used. It also has benefits such as adhesion, weatherability, and hydrophobicity.
Bioplastics Can Be Used in Various Ways
The flexibility of use makes bioplastics one of the best overall alternatives to plastics. They are able to be applied virtually in the same way as plastics are used today, making them readily available to be used for countless needs. Some examples including:
Toy manufacturing

Food related products such as catering products and storage containers

Medical and healthcare aspects such as sutures and prostheses
Why Should Bioplastics Be Used Today?
Looking at these few examples, it is clear to see that these polymers are highly effective and efficient. They do the job well. Yet, they do much more than traditional plastics fail at, and that is why it is so important to make the switch to these products.
Among the key benefits of using bioplastics are the following:
They are highly capable of reducing carbon footprint, especially when compared to other types of plastics.

They do not use any type of non-renewable raw materials to be made, both reducing cost and reducing the use of valuable natural resources.

In the production process, bioplastics tend to be highly effective at energy savings – they cost less to produce overall.

They reduce the amount of waste heading to the landfill that does not degrade or takes decades to break down. In this way, they are directly impacting the environment.

They do change have any additives to them that make them harmful to a person's health. That is, they do not contain additives like bisphenol A or phthalates.

They can be used in food-related services and tasks as they do not create any change of flavor or scent to the food.
Because bioplastics are so effective, there is virtually no reason not to use them as an alternative to plastic products. For those industries that are looking to do their part in minimizing the environmental impact of plastic use, making a switch to bioplastics may be a sound decision. The switch itself can be relatively easy and safe to do across many industries. It just makes sense.
Conclusion
To learn more about the ways that bioplastics can be used and applied, consider a visit to Polymer Chemistry where we are creating new and innovative solutions to solve most needs with ease. Contact us today to learn more about how our bioplastic solutions can fit the needs of your business.