Every business wants to have the best employees, but keeping them can be a challenge. Although, by a company instilling a great workplace culture that satisfies all employees, it can provide to be a pathway to help enhance job satisfaction and reduce employee turnover.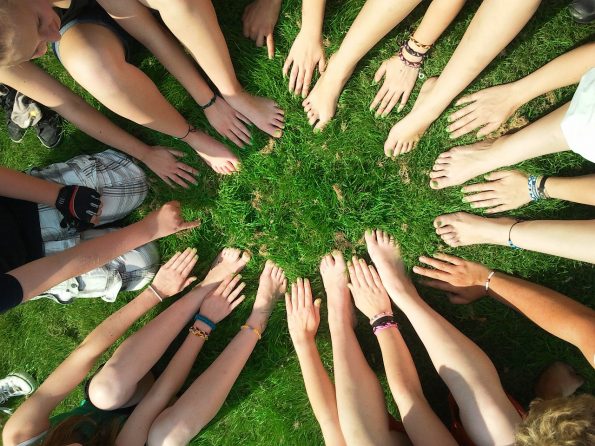 To find out the truth about how employees feel about company culture and what the current state is across the UK and Ireland, HRIS software provider Cezanne HR surveyed 1,000 employees covering a diverse range of company sizes, industries, age demographics, and job roles to get answers.
Some interesting results – that you can see in full here – that occurred were that 54% of employees revealed ‌they would consider resigning from their job if their employers did not care about workplace culture or support the importance of it.
Nearly 85% of respondents declared that a company's culture is hugely important to them and almost 25% revealed that they felt that their company's culture was rated as less than 'OK', while only 4.8% felt their company's culture could be classed as 'excellent'.
With these statistics in mind, organisations need to think about what their current company culture levels are like. Evidently, company culture is important for employees and having a great culture can be the foundations of enabling companies to retain their best employees.
5 Key Elements Why Company Culture is Essential for Retaining Top Talent
It develops a sense of community
Strong company culture creates a sense of community among employees. This feeling of togetherness and belonging is essential for employee retention. When employees feel like they are part of a community, they are more likely to stick around.
Moreover, a sense of community can also make employees feel more engaged and motivated.
It creates a positive work-life balance
Good company culture should promote a healthy work-life balance. This means that employees should feel like they have a life outside of work and that their job is not their entire world. Unfortunately, in today's day and age, it's easy to get caught up in the rat race and forget to take time for ourselves.
Therefore, it's so important for companies to encourage their employees to maintain a healthy work-life balance. When employees feel like they have a good work-life balance, they are more likely to be productive and efficient at work.
They're also more likely to be happier and less stressed. As remote working becomes more and more common, it's important to make sure that employees have the flexibility to work from home when they need to.
It makes employees focus on their development
A company culture that is focused on employee development is essential to keeping top tier employees. Employee development involves ensuring that employees ‌grow and advance in their careers.
When great and highly respected employees feel ‌they ‌are developing and advancing in their careers, they are more likely to be loyal to the company. They are also more likely to recommend the company to others as a great place to work.
There are several ways to create a culture of development within a company.
One is to offer formal mentorship programs, where experienced employees can share their knowledge with less experienced ones.
Another is to encourage employee participation in professional organizations and conferences.
Finally, companies can create internal resources such as e-learning courses and libraries of industry-related articles.
By investing in the development of its employees, a company can create a more positive work environment and improve its chances of retaining top talent.
It gives a sense of wellness to employees
A company culture that focuses on employee wellness is another key element of great company culture. Employee wellness can be defined as the state of being healthy in body, mind, and spirit.
When employees are healthy, they are more likely to be productive and efficient. They are also less likely to get sick, so they will miss less work.
There are several ways to promote employee wellness.
One is to offer health insurance benefits that cover preventive care, such as annual physicals and vaccinations.
Another is to create a culture of fitness by offering employees discounts at gyms or holding company-wide fitness challenges.
Finally, companies can promote employee wellness by offering mental health benefits, such as counselling and stress-reduction programs.
By promoting employee wellness, companies can create a healthier work environment and improve their chances of retaining top talent.
It makes organisations focus on giving back
A company culture that focuses on giving back is another key element of great company culture. Top tier employees are looking for more than just a paycheck. They want to work for a company that cares about more than just making money.
A company that focuses on giving back shows ‌it cares about its employees and the world around it. This can be done in several ways, such as volunteering, donating to charities, or supporting social causes.
By doing this, companies can show their employees that they are valued and that their work has a purpose beyond simply making money.
Conclusion
Company culture can be a make-it or break-it factor when it comes to employee satisfaction and turnover. A positive company culture that employees feel proud of and connected to can help reduce the likelihood of talented employees leaving your organisation.
With creating and nurturing strong company culture, there are no one-size-fits-all solutions. What's important is that you take the time to understand what makes your team tick, what they value, and how you can create an environment where they can thrive both professionally and personally.
Creating a healthy, happy, and productive work environment isn't easy, but it's worth the effort.