There is no denying that technology has vastly affected how we do business today. From going paperless and remote working to using cloud-based systems and applications, more and more companies have been leveraging the power of digital and internet tech to boost productivity, increase efficiency and run operations round the clock. While innovation has resulted in universal access to the workplace as long as you have an ideal internet connection, it comes with its fair share of downsides. We all know we can use some tips for business internet security.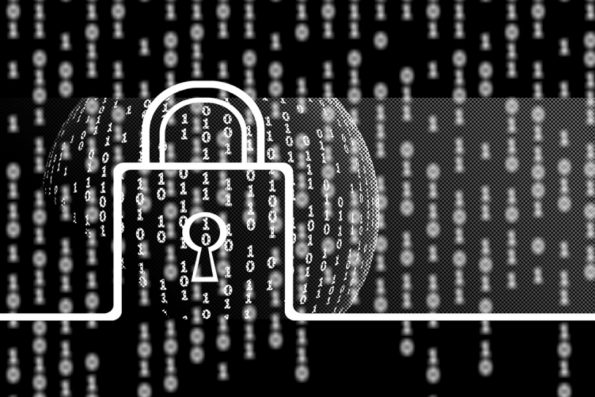 Cybercriminals are always waiting and ready to attack unsuspecting users online and vulnerable networks and systems. According to the 2019 report regarding the worldwide state of cybersecurity, around 66% of small and medium-sized businesses experienced a cyberattack that year.
With more and more risks coming to light every now and then, it is important to take the necessary steps to ensure your employees and company are protected from potential threats. In this read, were are going to provide some simple approaches you can implement today to ensure your business and employees are safe online with cybersecurity solutions.
1. Beware of Social Engineering
Almost everyone has received a suspicious email that asked for login details or personal information using a malicious website that looks like the original one. This is known as social engineering and involves the psychological manipulation of an unsuspecting victim into providing confidential information. Sometimes it can be hard to know when it's happening and the best way to prevent it is through awareness. Be on the look for suspicious information, teach your employees how to spot such, and know who to trust with business or personal information.
Before you share any confidential information on the net, ask yourself the following business internet security questions:
Does this seem legit?

Do you really need to provide that information online?

What do you risk by providing the information?
2. Protect Your Systems Against Malware
Malware or malicious software allows hackers to gain access to your network and systems by installing it on a user's device without their knowledge. This software is usually hard to detect and provides access to confidential business and personal information. The common types of malicious software include Trojan horses, spyware and viruses. Making sure your systems get regular updates and installing anti-virus software is the best way to prevent malware attacks.
An expert is to set up your devices, applications and operating systems to automatically install updates to ensure you have the latest security features that handle the vulnerabilities of previous iterations and keep your systems and network free from malware and viruses.
3. Avoid Ransomware Attacks
We have seen even top-of-the-line companies getting damaging ransomware attacks. These attacks are designed to take over company systems, disrupting their operations, leading to heavy financial losses. When a ransomware attack happens, the culprits often ask for a certain amount, usually in cryptocurrency in order for the user to get a password to regain access to their system. Cybercriminals use an array of tactics such as phishing to gain access to devices. Once they are in, it is only a matter of time, before the systems, networks, and data are compromised.
In order to avoid ransomware attacks, you should beware of suspicious text messages and emails. Attackers use these methods to attach Word, Excel, ZIP or PDF documents, where once opened, the application installs on the device, giving the hackers full control. So, if you are not expecting an email, and do not know the source or sender, then avoid clicking any links or attachments.
4. Use Unique Passwords
People use numerous devices and accounts in this day and age, which makes it a hassle to remember each and one of them. This means most of them end up reusing passwords. This could mean that your team could be using the same or similar passwords to access personal and business accounts. This can be dangerous to your bottom line because in case your accounts or devices are compromised, the cybercriminal could have access to all your systems.
The best line of defense is to use unique passwords and ensure they are a combination of numbers, letters, and characters. For stronger business internet security, avoid using personal information like birth date, name, address, etc. as they are relatively easy to guess.
5. Implement a Comprehensive Workplace Policy
You should create a cybersecurity policy that clearly outlines the best practices and guidelines for employees to follow in order to make sure your network and systems are protected against attacks even when they are working remotely. A comprehensive policy with strict consequences is important for protecting confidential information.
A great cybersecurity policy should include the following:
Applying security patches and updates

Detecting common cyber threats

-Locking computers and other devices when not in use

Applying privacy settings for social media

Ideal password management

Reporting stolen or lost devices

Importance of cybersecurity

Protecting confidential data
6. Train Staff Members
Last but not least, it is important to train employees on ideal practices when using the internet or gaining access to your network. They should learn how to practice the above-mentioned measures and stay abreast of any changes in cybersecurity and implement the strongest business internet security practices possible.