Employees that enjoy training courses are the ones you want since they are constantly looking for new methods to develop themselves and gain new skills in this fast-paced environment. Investing in training and development is worthwhile in recruiting and retaining the most exemplary employees. Employee training and development activities are among the advantages that younger workers appreciate the most. Businesses should heed, considering that Millennial are now the largest generation in the workforce. Keep the following suggestions in mind to improve your company's training and development programs.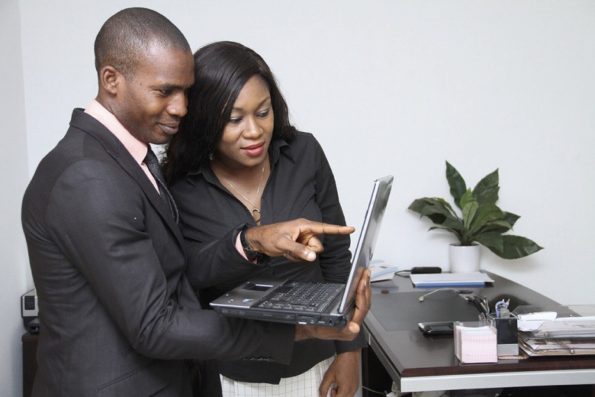 Make Use of Blended Learning
In most circumstances, studying-at-your-own-pace eLearning is a terrific alternative to traditional training, but it's not designed to replace it entirely. Specific abilities can only be learned in person. This category comprises abilities that require physical action (for example, using hardware equipment) or rely on interpersonal connection (e.g., sales techniques). If your training courses address such abilities, a mixed training method that combines Instructor-Led Training (ILT) with frequent eLearning is a simple way to improve training in the workplace.
Blended (or "hybrid") learning is the term for this type of instruction. Blended learning's ILT component does not have to occur in a physical classroom. Conventional lectures and video conference (or webinar) sessions are examples of instructor-led training. With a contemporary eLearning platform, you can combine all of these possibilities and schedule, administer, and monitor your ILT sessions alongside your standard online training courses in real-time.
Recognize and Reward Training Accomplishments
Even the most excellent organizational training course will fail if management cannot inspire employees to participate. Motivation may come in a variety of forms. However, all of them boil down to applauding and appreciating training efforts in general. Combine metaphorical rewards, psychological acknowledgment (e.g., praise from instructors or management), and practical rewards to foster and sustain a custom elearning development culture. Your objective is for employees to see skill development as an essential part of their professional growth rather than a momentary inconvenience that gets in the way of their job.
Soft Skills Training Should be Included
One of the most typical corporate training blunders is excluding soft skills from the curriculum. While hard skills are vital for day-to-day operations, soft skills are also required for managerial positions and occupations that need client involvement.
Your training course should find a balance between imparting hard technical skills and soft skills. Because many of them need cross-personal connection and are challenging to address in a traditional online learning course, soft skills training is a strong fit for a blended learning strategy. To teach people skills in a realistic situation, use your LMS's Instructor-Led Training tools, such as video conferences, workshops, and in-person training sessions, plus regular eLearning content to address the theoretical components.
Prepare for the Possibility of Obsolescence
Training your personnel is not a one-time event in this era of constant technological change. You should look for measures to boost staff training and development. Even if your organization isn't changing any internal procedures, your employees constantly adapt to shifting customer and business partner expectations. In reaction to this changing environment, training integrated into a continuous program rather than constrained to certain days is most successful.
Conclusion
Custom e-learning development gives diversified conditions for workers to learn at their speed, skill, and capability level, so they don't feel like they missed out on all that was taught that day.