The world of gaming has grown significantly over the years, attracting millions of players globally across different platforms. From casual mobile games to complex PC games, there is always something for everyone. And if you are thinking about enhancing your gaming experience, there are various gaming tips, tricks, and hacks from Battlelog.co that you can implement. So without further ado, let's delve into these techniques and show you how to do everything better in gaming.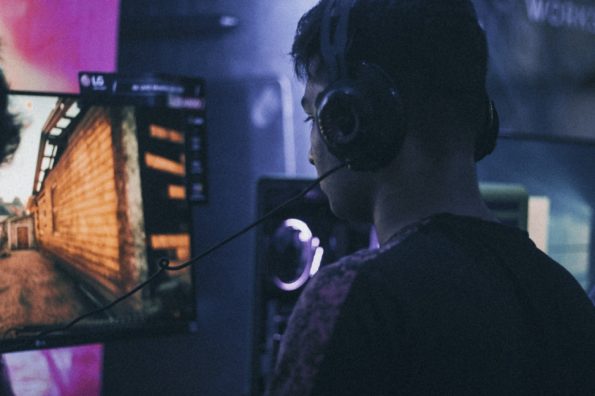 Enhance Your Aim
If you are a fan of FPS games, you understand the importance of good aim. Improving your aim will make you a more formidable player and increase your chances of victory.
Use a mouse

: A mouse is more precise than a controller, giving you better control over your aim. For PC gaming, you can invest in a gaming mouse with customizable settings.

Train in the range

: Most first-person shooter games have a training range where you can practice your aim. Make the most of this feature and spend time each day honing your skills.

Pick the right sensitivity

: The perfect sensitivity settings vary from person to person, but you want to find a level that allows you to aim quickly and accurately. Experiment with different sensitivities until you find the one that works best for you.
Maintain Clean Hardware
Keeping your hardware clean is essential to smooth performance and prevent overheating issues. Dust can accumulate inside your setup and block air vents, causing your computer to overheat. Cleaning the interior of your computer every six to twelve months can help prevent this issue. 
Additionally, wiping down your mouse, keyboard, and other peripherals can keep them in good condition.
Join a Gaming Community
Gaming communities provide a great social outlet, whether you're seeking help with a specific game or just want to socialize with like-minded people. Joining a gaming community can connect you with other gamers and help you learn from their experiences.
Being part of a gaming community can also keep you updated on the latest gaming news and trends and provide a platform to share your experiences and insights.
Improve Your Movement
In many games, movement is as critical as aim. It will enable you to outmaneuver your opponents and gain the upper hand.
Know the maps

: Familiarizing yourself with the maps will improve your movement. Pay attention to details like flanking routes and choke points.

Practice strafing

: Strafing is a technique where you move from side to side while keeping your aim steady. It can help avoid enemy fire and get into better positions.

Take cover

: Cover will protect you from enemy fire, so make sure to use it when possible.
Learn to play different roles
Learning to play different roles in a game can greatly enhance your gaming experience. In many multiplayer games, each player is assigned a specific role or task to complete, such as a tank, healer, or support character. Understanding how each role works and what it requires can help you play better as a team and achieve your objectives.
Additionally, playing different roles can help you understand the game's mechanics and develop new skills. For example, playing as a supporting character can help you become better at aiming, while playing as a tank can help you improve your positioning and map awareness.
Communicate with your team better
Communication is vital in gaming, especially in multiplayer games where you work as a team. Communicating effectively with your teammates can significantly improve your chances of success and make your gaming experience more enjoyable.
Use voice chat

: Voice chat allows you to have real-time conversations with your teammates, making it easier to coordinate and make split-second decisions. Many games have built-in voice chat, but you can also use third-party software like Discord to communicate with your team.

Use in-game communication tools

: Most games come with in-game communication tools, such as text chat or pings, that allow you to convey information to your team quickly. Use these tools to give your teammates important updates and make decisions on the fly.

Be clear and concise

: It is essential to be clear and concise in your communications. Avoid jargon or abbreviations that your teammates may not understand, and keep your messages short and to the point.
Conclusion
There are many gaming tips and tricks to enhance your gaming experience, from optimizing your setup to communicating effectively with your team. Whether you are a casual gamer or a competitive player, learning and implementing these strategies can help you become a better gamer and have even more fun with your games.
Always keep learning and experimenting, play with friends, and take breaks regularly to avoid burnout. With these gaming tips, you can make the most of your gaming time and enjoy every moment. So, get ready to level up your gaming skills and have an amazing time!