The digital marketing landscape is a hyper-competitive one. Millions of businesses are vying for our attention on search and through social, in our inboxes and on the websites we visit every day.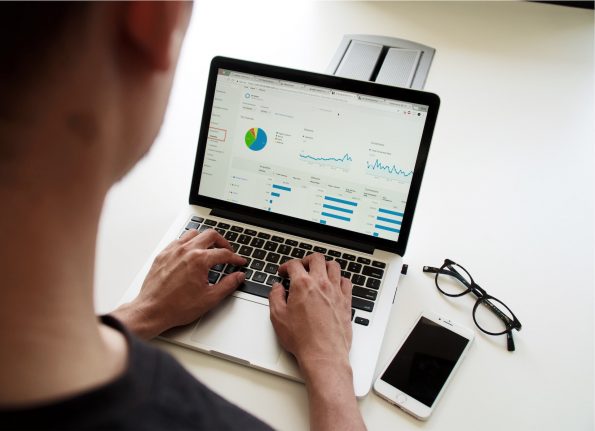 So how can smaller businesses make a name for themselves in such a crowded online marketplace? One great place to start is by leveraging the marketing strategies of larger, more established competitors and copying their most profitable tactics.
Why copying larger competitors makes business sense
When creating your marketing strategy, the initial early research you carry out is critical for informing the long-term success of your digital efforts. So, when deciding which channels to focus on and which search terms to optimise for, it's helpful to know your chosen direction of travel is already proving successful for a larger rival.
For example, when conducting keyword research for PPC purposes, targeting the wrong terms could end up being a costly mistake generating limited returns – something which an SME's marketing budget would struggle to mitigate.
The same is true for SEO too. What are your competitors blogging about? Are they writing with long-tail keywords in mind? It's likely your biggest rivals will have dedicated search marketing teams working hard to find the best opportunities… so save yourself the time (and risk) by replicating some of what they're doing too. 
How you can replicate your competitor's best strategies
Here's a look at three ways you can leverage their ideas to turbocharge your own marketing efforts.
Organic search
Organic search is such a critical 'free' traffic generator for websites, but there are only so many websites that can rank for the most competitive terms.
A great place to start when thinking about your own SEO strategy is to analyse which search terms drive the most traffic for your competitors.
Using tools such as SEMrush, you can see which search terms are sending the most traffic to rival sites, and whether these keywords have high seller intent, or are more informational in nature.
Using this information, you can either decide to copy some of their best keywords and create your own SEO landing pages, or look to find other related keywords which fewer rival websites are trying to target. This approach is also a great way to develop blog post ideas!
Whether you're working with a specialist SEO consultancy, or are planning to manage your own  organic search marketing efforts, it always pays to start researching what it is your competitors are doing best and build from there.
Paid social
Have a feeling that your main rivals are killing it on paid social? Well now you can actually see what they're doing, and the different ads they're running.  
If you go to a competitor's Facebook page and click on 'Page transparency' then 'Ad Library'. From here, you'll be able to see all the different ads your rivals are running.
This is a great way to get an idea about their messaging, their call to action, and any creative variations they're running.
Copy the ideas you like the most, then add your own brand's spin and identity.
Google AdWords
Returning to SEMrush, you can input your rival's website again and see which keywords they're bidding on in AdWords.
This is a fantastic way to get an idea of which search terms are the most profitable and worth you entering the market for too. They may have already spent hundreds of thousands on paid advertising and spent years optimising their ads and targeting, so take some time to see what their ad copy looks like too, and what the landing page experience they're currently testing is as well.
Whether you're working with a marketing agency, or running your own digital campaigns, it always pays to spend that little bit of time spying on your competitors, and replicating the things they're doing that you like the most!