Looking for cool group games and team building activities to introduce to your co-workers in 2019? Click here to find out which activities made our list!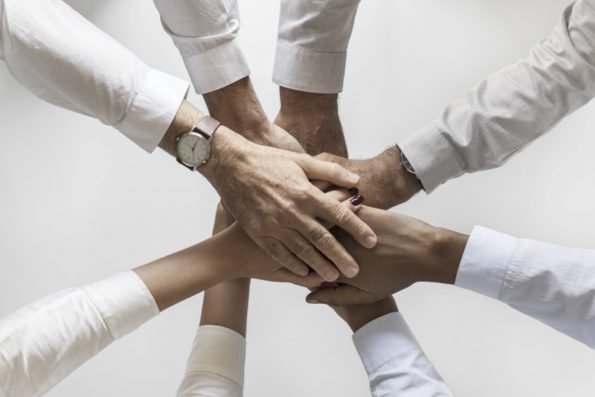 As any great organization knows, success depends on your team and their combined ability to communicate, collaborate, and problem-solve to achieve a common goal. 
And what better way to cultivate these skills and strengths than with team building activities and group games?
By combining fun and learning, these kinds of team games help bring out hidden potential, remove barriers, and improve performance. 
Here are some inspiring team building activities to help you get the most out of your co-workers. 
1. Escape Room
Escape rooms are one of the most popular group activities for friends. So, we're sure you won't get any complaints if your workers' team building day involves an escape room experience. 
With varied and imaginative scenarios to choose from, escape rooms are a fun way for colleagues to collaborate and enhance their problem-solving skills. 
2. Marshmallow Construction Challenge
This challenge is a classic 20-minute engineering exercise for indoor team building days. 
The aim is to build the highest tower using only 20 sticks of dry spaghetti, a yard of string, and a yard of paper tape. But, the structure also needs to be strong enough to stand the weight of the final ingredient, one marshmallow. 
Like many work games, this offers colleagues a chance to have fun and solve a problem while they practice leadership, collaboration, and teamwork.
3. Scavenger Hunt
If you prefer outdoor team building activities, a scavenger hunt is perfect for encouraging people to work with colleagues from other teams and departments. 
You'll need two teams or more, ideally with no more than around five or six in each team. The teams will then need to complete a list of tasks by a set deadline. These tasks can include things like taking a photo of a building, getting a selfie with a stranger, or obtaining a certain object. 
4. Taboo
Yes, this is a classic family word game. But, like many team games and group activities, it's also a great way to encourage workers to improve their communication skills. Not to mention, playing Taboo is lots of fun! 
If you've never played Taboo, the premise is to describe a word to your teammates. But, you have to do so without using several of the most obvious related words, as these are the taboo words listed on each card. 
5. Minefield
For this task, you'll need an even number of workers, a large open space, blindfolds, and various objects like balls and cones.
First, distribute the objects around the open space randomly then divide workers into pairs. 
One of each pair has the task of walking from one side of the open space to the other without stepping on any of the 'mines' while blindfolded. And all they have to help them across is the verbal instructions of their teammate. As you can imagine, this team building task helps build trust and strengthen communication between colleagues. 
Great Group Games & Team Building Activities
Team building activities and group games are ideal for encouraging colleagues to work together and build on essential skills like communication and problem-solving.
Plus, they're a great way to get workers to mix with colleagues away from the meeting room in a more informal setting. 
For more inspiring advice for startups and entrepreneurs, be sure to check out our other blog posts.