California employment laws emphasize the importance of safeguarding employees against discrimination, harassment, unjust termination, and an unhealthy workplace. However, employees may not take necessary actions when they receive unfair treatment, for their employers might retaliate against them. As a result, employees are likely to find another job, leaving their previous work issues unsettled.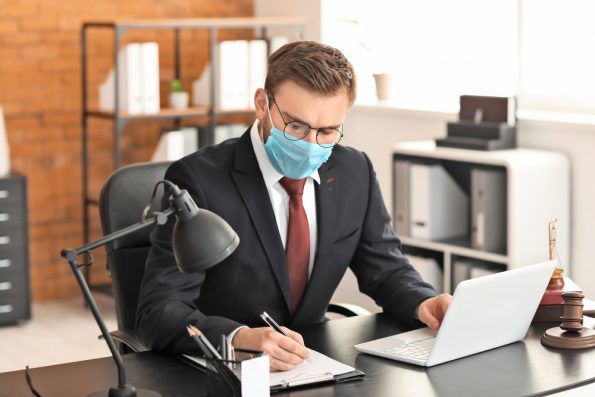 As an employee, you are entitled to have a safe work environment, so you should speak up against transgressions, especially if your rights are being muzzled. If you experience any employment issues, approach a trusted employment lawyer like www.chwilliamslaw.com to help you settle your complaints and grievances. 
Where are the best employment lawyers in California?
Once you start experiencing injustices in your work, contact an employment lawyer immediately to resolve your issues. But before anything else, you should know what to do to find the best employment lawyer first. 
Seek out recommendations
If you don't have any capability to start finding your lawyer, you can consider asking your trusted friends or colleagues. Instead of random friends, seek individuals who have experienced facing employment issues and get recommendations on eligible attorneys. 
Do your research
If you have found a well-recommended lawyer, do in-depth research about them. Search for their website (if any) and look for their background, testimonies, and expertise. 
On the other hand, you can also access The State Bar of California website if you haven't found your lawyer yet. There, you can search for employment lawyers and check to see if they are in good standing according to their history and credentials. 
Set an appointment
Once you have narrowed your list of potential employment lawyers, use their contact information to reach them and set an appointment to get to know them better. You can talk to them over the phone, but you can also opt for an in-person conference to have better communication. Below are some questions you could ask during the evaluation. 
How long have you been in the legal profession?

How many clients have you dealt with in the same case that I have? 

What are the approaches you can suggest in seeking a resolution to my case?

Who will be working on my case? Are there other paralegals and staff involved? 

How can you keep me updated on the status of my case?

How quickly can you respond to my messages in the event of an emergency?

How much is the cost of your service?
What are the traits of a good employment lawyer?
Choosing the best employment lawyer means that you have to consider their qualities and traits. Below are some factors to look for an employment lawyer.  
Updated with the current employment laws
One of the most important traits that an employment lawyer must possess is keeping themselves updated with the changes and developments in the California employment law. Remember to ask and check whether the changes are relevant to your case and if they are competent enough to explain how those changes may affect your case.
Actively listens to your side
You need an employment lawyer you can trust as you will be spending most of your time interacting with them, so find someone that matches your values. Examine whether the lawyer accurately answers your questions and actively listens to your side during the consultation. Having a lawyer you can trust facilitates a resolution and ensures a favorable outcome in your case.
Charges reasonable fees
Before you hire a lawyer, ensure that the cost they'll charge is relative to the quantity of work they'll undertake. Seasoned lawyers tend to charge more than those that are only staring in the legal community. Most employment lawyers work on a contingency basis where instead of charging by the hours, they take a percentage of what they recover for you. But sometimes, it still differs depending on how severe your case is. So, communicate with them about the cost of their service and agree where you both meet halfway. 
Conclusion
Employees who have been victims of workplace discrimination tend to feel helpless and alienated. This, however, may be prevented if they choose an employment lawyer that fits their needs. To improve the chances of winning your case, select a trustworthy lawyer that effectively demonstrates their knowledge and expertise in analyzing your case.