The business negotiation process revolves around planning a strategy that provides a deal that both parties find acceptable. A well-planned process will resolve arguments so that each party will focus on reaching a compromise.
Having a strategy helps understand the opposing party's necessary tactics for making this process successful. The positive outcome is also dependent on building a good relationship with each other.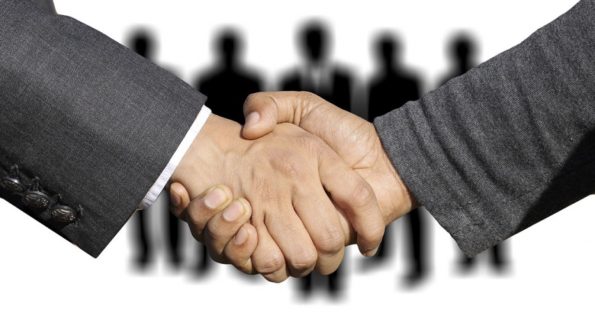 Nine Steps for an Effective Business Negotiation Process
Understand your strategy
If you are confused and unclear about the strategies, how will you approach the process and expect a positive outcome? Consult the management team, hold discussions, and have a clear understanding of the process and the business negotiation strategy.
Pick your style for approaching it
.
There are different ways of approaching a negotiation process. Do you have to lose the deal for a bigger winning? Do you want to compromise and settle? No matter what, pick a style that will bring a positive outcome in all circumstances and is acceptable to both parties.
Focus on goals
Are you looking for short-term or long-term collaborations which will flourish over time? Is your focus on buying market shares for making profits? That is why it is essential to understand what you expect from the whole process instead of settling.
Analyze
Mostly overlooked, analysis is an essential step for planning a successful process. It would be best to ponder external threats and opportunities in case both parties compromise or walk away.
Planning an alternative may not get you what you are hoping for, but it will save you from settling for a lousy deal.
Give and take
When the other party compromises, make sure that you are getting something in return in the process. Otherwise, you will end up losing control and your hold in this business negotiation. It is essential to maintain a balance between both parties.
List the questions
In the negotiation process holding information is powerful. It is important to understand the other party's motivation, decision-making strategies, and interest to determine the approach that they are planning to bring to the table. It is beneficial to understand and gather as much information as possible.
Work on designing deal
It's time to innovate and get creative with your business negotiation. This step involves compiling and designing the deal that proves profitable not just for you but also for another party. Make a comprehensive list of all the things you would require for creating a contract.
Design trading plans
After you have worked on forming questions, you can start working on your interest, what you can expect from the process, and what you will get at the end. Begin by jotting down the goals and requirements that you need to focus on. That is why designing a trading plan is an essential step in this process.
Work on a plan
Preparing a plan will help in taking control of the process before the opposing party swoops in. Communicate your agenda before the function begins and make sure you have a copy of it for the meeting.
Build a Team 
Do not get into this process alone. Otherwise, you will end up being isolated. Adding a co-worker or two will give you better control over your strategy. However, make sure that your team is well aware of your goals and strategy. Otherwise, you and your team will end up contradicting each other.  
Summary
These business negotiation steps help in strategizing a successful process that will bring a profitable and positive outcome. Working on a negotiation strategy will give you a lead on the entire process.