The modern workforce has moved away from manual labor toward technical or professional positions, which are more likely to require advanced degrees and specialized skills. This shift in the nature of work creates a need for objective measures beyond subjective observations by supervisors in order to maintain fairness and consistency in the workplace. Objective measures also help companies identify, treat, and prevent substance abuse problems before they cause significant damage to both the employees and the company. Routine drug testing of current workers is one way that many employers strive to ensure a safe work environment for all employees.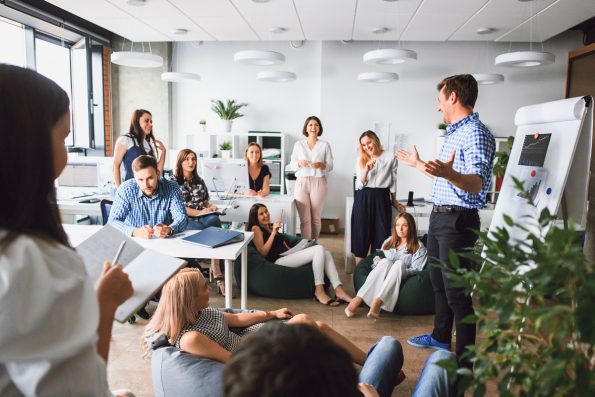 Drug testing policies vary among different employers, but many companies use some form of drug testing as part of their hiring process and current employees. Drug tests can test for a variety of substances, including amphetamines like methamphetamine and ecstasy, cocaine and benzodiazepines such as Valium and Xanax. Some employers may also conduct alcohol screening tests; however, the legality behind these screenings varies greatly by state. Take an Apple drug test in Minnesota as an example for mid-western states.
The workplace has evolved to become much more integrated with the non-work aspects of an employee's life. As to whether drug tests are still needed in the workplace remains heated discussion. Some feel it still has its benefits, while others disagree.
The primary goal or drug tests
The primary goals of drug testing in the workplace are to detect employees who may be using illegal drugs or abusing prescription drugs and deter employees from using drugs or alcohol while on the job.
A positive test result can lead employers to take several actions depending on their policies, including informing the individual's supervisor, monitoring the employee more closely, or terminating the employee from the company.
How do companies screen potential employees for substance abuse?
Many companies screen potential employees for substance abuse during the hiring process. Some companies conduct drug tests or screenings as part of their general orientation, while others only test individuals after accidents occur.
The cost of conducting these tests varies according to company size and location. For example, large employers who perform workers' compensation programs may incur higher costs than smaller employers, as they must pay for more drug tests and workers' compensation claims.
Advantages of drug tests
There are quite a number of advantages drug tests offer including:
Allows employers to ascertain if their employees are using drugs without having to wait for noticeable effects.
Allows employers to protect themselves from stiffer laws against illegal drugs
Enforce policies of employees remaining sober at work
Can help direct employees suffering from drug abuse to a treatment center
Disadvantages of drug tests
Some of the disadvantages of drug tests include:
While the cost of a drug test tends to be reasonable, the frequency and amount administered can be pricey.
Training supervisors to recognize signs of drug use and review drug records can be time-consuming.
The punishment for a failed drug test can be unfair. Some employees might lose their job while others only have to deal with being on probation.
Some drug tests aren't as effective as others and can fail to detect certain types of drugs.
How marijuana factors in
The growing use of marijuana in the United States has prompted some individuals and organizations to oppose drug testing policies that may simply weed out cannabis users at a higher rate than those who use substances such as cocaine or amphetamines.
Critics also argue since recreational marijuana use is legal in some states, there's no need to test for marijuana use. Some state as long as the employee isn't engaging in marijuana use while on the job, they shouldn't have to suffer any penalties.
Legal complications
Legal issues regarding drug testing in the workplace have been a topic of considerable debate.
For example, companies must consider whether or not random drug tests meet the criteria for "reasonable suspicion." Although many employers use random drug tests to determine whether their employees are using drugs, the U.S. Supreme Court has only upheld the practice on a limited basis.
Some employers may also test employees for drugs or alcohol after accidents occur, but there are legal protections in place to prohibit the practice.
Closing thoughts
Some people believe routine drug testing in the workplace is no longer needed due to factors such as the legalization of marijuana in some states and the time and cost involved.
Others believe drug testing is still needed to help employers identify individuals who are using other, more dangerous drugs like cocaine or heroin.
There isn't a clear-cut answer, but one thing people should agree on is drug use while on the job should be discouraged. If drug testing will help discourage people from using drugs while on the job, then it's still needed in the workplace.