If you want to get a big picture view of where your business stands in the market, see if it's operating cost-effectively, identify areas where you should focus your resources, predict what potential issues may slow down your growth, and implement a tangible roadmap that'll steer the company in the right direction — you need to conduct a marketing SWOT analysis.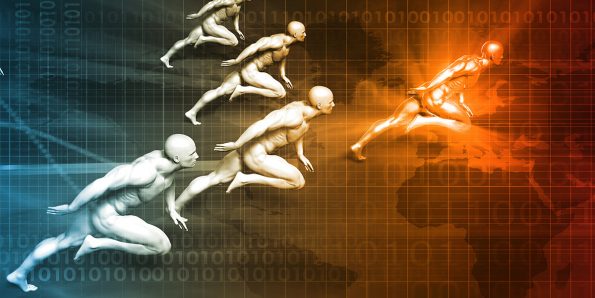 A SWOT analysis is one of the best ways to help you strategize how to boost your ROI. It can be done quickly and it allows you to optimize results through iterations by getting input from various team members.
The result of the analysis is typically presented in a two-by-two grid, which provides a visual summary of your business. It offers an easy-to-understand overview of the company's circumstances that can help inform strategic sessions and planning processes.
It also encourages the generation of new ideas that are most relevant to the internal and external issues faced by the organization while ensuring that the ideas are in alignment with the overall business objectives.
In addition, the method is very versatile — it can be applied not only to a company's overall business situation but also used to analyze segments of the business or individual marketing campaigns.
How To Use a SWOT Analysis To Boost Your ROI
SWOT stands for strengths, weaknesses, opportunities, and threats. It can show how your marketing efforts align with your growth trajectories and business goals.
By researching and gaining insights on each of the four elements, you can fine-tune your marketing strategy to improve ROI:
Leverage Your Strength For More Gains
Analyzing your strengths gives you insights on how to focus your resources on doing what's working best for your business. From innovative products to geographic location, you can find out what attracts your ideal customers to you.
It can show you what your organization is doing well, what unique selling points are making your brand stand out, what internal resources and assets (e.g., intellectual properties or proprietary technologies) are giving you a competitive advantage, what makes your brand attractive to its target audience, and what tangible or intangible attributes are elevating your reputation in the marketplace.
This information can help you position your products and create marketing messages to:
Increase click-through-rates in online advertising.
Improve conversion rates on your website.
Create content that can effectively progress your prospects down the sales funnel.
Deliver the right message to the right people in the right place and at the right time to boost marketing success.
Improve Upon Your Weaknesses
Your weaknesses could be anything that's preventing you from reaching your marketing goals. The good news is that these internal factors are under your control so you can analyze the problems and make necessary changes.
Through an honest and comprehensive evaluation, you can find out what your company lacks, what your competitors are doing better, what resource limitations you're facing, and whether unclear market positioning is impacting your results.
You can then fix issues that are negatively affecting sales and profits by:
Improving your products or services based on negative customer reviews.
Reducing the number of product returns or subscription cancelations.
Plugging holes in your sales funnels to increase conversion rates.
Clarifying your unique selling proposition or adjusting your market positioning to distinguish your brand from competitors.
Seize the Opportunities For Further Growth
Opportunities can be any factor that helps your business grow and expand. These external factors are beyond your control so it's important to stay vigilant and grasp any opportunity that arises.
Analyzing your opportunities can help you identify underserved market segments that can benefit from your products, expansion opportunities in locations where few competitors exist, new product ideas to meet emerging needs, competitors that are losing market shares, or consumer trends that you can capitalize on.
Here are some examples of opportunities you can leverage to expand your market and increase ROI:
Positive media coverage of your brand.
Festive seasons, holidays, and special occasions that increase the demands for specific products.
Emerging markets or new methods of delivering your products or services (e.g., eCommerce.)
Participation in local events or joint ventures that can raise your brand's profile and increase your reach.
Mitigate Threats To Minimize Damage
A threat represents unfavorable trends or conditions that prevent you from reaching your marketing goals. While you can't control these external factors, you can take action or create plans to mitigate their negative effects if they do materialize.
You should consider how you can use your strengths to reduce the threats and minimize your weaknesses to avoid the threats. The core objective is to address the problem areas before they adversely affect profits or increase your costs.
Some of the threats to watch out for include:
Emerging competitors and shifting market demands.
Changing regulations or other unfavorable political, economic, social, and technological (PEST) factors.
Negative consumer attitude toward your brand or your industry.
Changing supplier pricing, transportation and warehousing costs, or advertising costs.
Conclusion
To increase your ROI, you need to act on the insights you have generated from a marketing SWOT analysis. As you glean game-changing information from the process, you may also realize that there are many moving parts you need to juggle.
While it's important to manage the day-to-day activities, you also need to ensure that they're aligned with other marketing initiatives and your long-term marketing goals.
To make sure nothing falls through the crack, set up a system to track all the activities — for example, by using this bullet journal format, which allows you to see everything all in one place so you'll know exactly what to do on a daily, weekly, and monthly basis.
With insights on your business and market conditions gained from a SWOT analysis, you can devise a strategy that fully leverages your strengths and take advantage of available opportunities while minimizing the impact of your weaknesses and mitigating potential risks.