We've moved from a mass communication world to a more intimate social environment.  Personal recommendations and endorsements from friends, family, and influencers carry more weight than traditional marketing messages from companies. Businesses are finding that a more personal approach is necessary for influencing consumers.  Many organizations are successfully harnessing the power of their workforce and turning them into social media evangelists to extend their brand reach.  It leverages the power of the most important marketing tool of all:  word of mouth.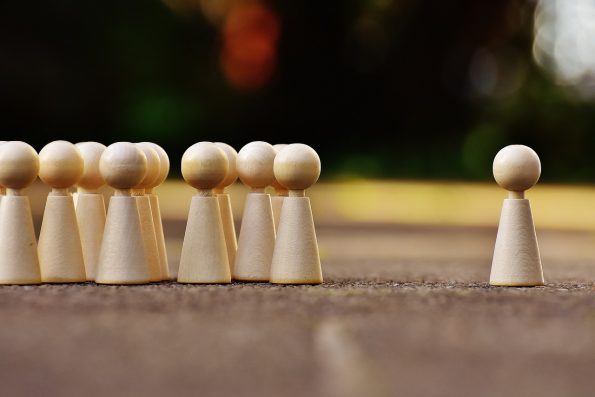 40% of consumers have made a purchase after seeing an influencer campaign on Twitter, YouTube, or Instagram.  It can be a powerful weapon in your marketing arsenal.  By unleashing your employees, you can expand your marketing efforts significantly, even if you still want to pursue other marketing tactics, like those that want to buy youtube subscribers.
A Cost-Effective Marketing Solution
Rather than spending the money on influencer campaigns, however, encouraging your employees to become brand ambassadors is a more cost-effective marketing solution.  According to a study by Sprout Social, 71% of social marketers report using employees as advocates for their brand.
A word of warning, however. social media evangelists only work when messages are authentic and genuine.  Forcing your employees to post positive messages about your products, services, or companies will likely be seen as disingenuous and may cause employee resentment.  It can crush morale.  The only way to do this effectively is to cultivate employee participation and get them to buy into the mission.  That starts with creating the right culture.
6 Steps to Employee Social Media Evangelism
Here are six key steps to recruiting your team members to become part of your social marketing efforts.
1. Communicate the Mission
Explain to employees the reason behind your request.  Demonstrate how they can play an important role in marketing your company and what they stand to gain from doing so.  Make sure you lay out a consistent vision for both the marketing effort and how you want your company to be seen by consumers. Engaged employees are happy and more productive employees.
2. Communicate the Message
You can't just expect employees to create the type of social engagement you want on their own.  Create content that employees can share and give them permission to personalize and adapt it.  By creating both compelling and engaging content, it provides an incentive for employees to share.  Video, infographics, interesting photos, and company milestones provide snackable content.
3. Make it Easy
When providing content, do your best to make it easy for your employees to share.  Posting content to your company social pages and letting your team know about it lets them share with their personal network with just a click.  If you are providing them with content by email, include shareable content and appropriate posts, tweets, and/or hashtags.
Use email, your internal network, or your company's unified messaging app to share the social media evangelists content.
4. Ask for Employee Contributions
If your company has a blog or public-facing website, offer team members the opportunity to contribute.  This gives them an opportunity to share their insights and encourages them to share online.
5. Provide Guidelines and Best Practices
It's important to provide strong guidelines and best practices for employees.  This includes making sure team members know what is considered OK to share outside your walls and what should be kept private.  They should also know how to refer to your company and products.  If specific language or nomenclature is preferred, you should spell that out.
6. Give Them an Incentive to Share
Like anyone, employees want to know what's in it for them.  Consider giving prizes, such as gift cards or perks, for team members that buy into the marketing program.  Hold contests that reward employees for getting the most likes or social shares.  Anything that recognizes their contribution and publicly acknowledges their efforts can help your own social media evangelists work.