Rural communities in the United States are encountering challenges that threaten the overall state of the land and quality of life experienced by the residents. Populations are on the decline, farms and working lands are being sacrificed for buildings, and there is tremendous growth at the metropolitan edges. Rural community development needs a new look.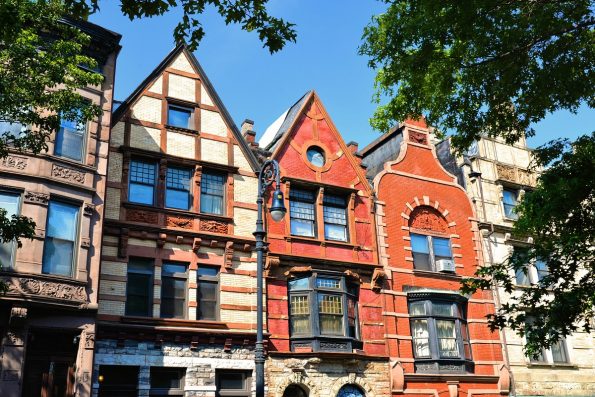 To incite actions that support growth, rural communities need to rationally decide on areas where development should occur (ideally, on main streets accessible to walkers and situated close to family homes) and create beneficial policies (protecting landscape, air and water quality, preserving open space, providing areas for recreation, developing tourist attractions and promoting other methods of transportation that will reduce air pollution and save money).
Odis Jones, a leading expert in growing local economies and helping communities manage their advancement, has presented a few suggestions to invigorate the economy of a rural community.
Determine Existing Assets
A rural community can ill-afford to neglect its assets when building its economy, according to Odis Jones. In actuality, these communities must identify their available assets, which might include natural beauty, outdoor recreation, historic downtowns or cultural institutions, and utilize them to advance expansion strategies.
Paducah, Kentucky followed this method by constructing an identity that is connected to the Ohio River and its remarkable history. A city that supports its cultural institutions financially and through marketing efforts, it enables itself to initiate activity and draw in tourists.
The Greater Paducah region generated $39.9 million dollars in 2007, all of it owing to the nonprofit arts and culture organizations that are present. This supported 819 full-time jobs, whilst also accumulating $3.6 million dollars in local and state government revenue.
Utilize Outside Funding
Smaller communities are highly reliant on state, federal and philanthropic funding because they are scraping by with minimal resources. Without further financial aid, it will be difficult to contend with aging infrastructures, vacant or contaminated properties and the obstacle of attracting new residents or businesses.
Odis Jones confirms that a meager amount of money can still uphold a community's vision and plans to boost interest when applied strategically for rural community development.
Douglas, Georgia revived its downtown through a streetscape project funded partially by a federal Transportation Enhancements grant. Also, the city formed its own financial incentive program, offering grants for small facade improvements to businesses that committed an equal amount of their own money. Ultimately, this assisted with the renovation of 40 facades located downtown.
Other similar examples are the efforts in Mount Morris, New York, which prompted additional private investment after securing a grant from the state's Main Street Program to help restore downtown buildings, and Roanoke, Virginia, having used a state program to designate an area as an Enterprise Zone (this allows new and expanding businesses to receive tax exemptions, fee waivers and facade grants).
Financial Motivations For Redevelopment
Financial incentives are a terrific way of encouraging rural community development and revitalization, Odis Jones says.
Livingston County, New York established a program which stipulated that taxes on the improvements in a community under redevelopment moderately increase over a period of 12 years. Such a time frame allowed developers and businesses that were working in these areas to produce sufficient activity to afford the larger tax bill.
Leaders in Paducah, Kentucky spawned a home purchase program that strived to build an artistic community. Vacant homes and foreclosed buildings were purchased by the town. Afterwards, they were sold to artists, some for as little as $1 dollar.
For the program's first five years, the town spent roughly $3 million dollars and the artists themselves invested $35 million dollars. Eventually, many artists congregated to the neighborhood, seeking work and living arrangements. Galleries, shops and restaurants are now all over the area.
Investment In The Community
Rural communities can revamp their economies by simplifying the investment process for intrigued businesses and developers, keeping the area's long-term planning as the core of these strategies.
You can expedite investments from the private sector by clarifying the rural community development process, providing technical assistance and creating informational guides.
Emporia, Kansas' town leaders partnered with Emporia's Main Street Program to develop a "code team" that unites code officials, firefighters, engineers and zoning staff to meet new and expanding business owners, explaining the particular requirements to set up shop.
Odis Jones concludes that small businesses in Douglas, Georgia benefited similarly from a guide that summarized local resources, permitting and zoning regulations, tax policies and steps to receive business loans.