As an entrepreneur and startup founder, you're constantly looking for the next opportunity to make your mark. If you're considering going full-time as a day trader, you know that this gig offers tons of potential. However, you also know that you're bound to encounter at least a few challenges along the way. As you weigh your options, get to know five key things before becoming a full-time day trader.
You Can Practice to Perfect Your Skills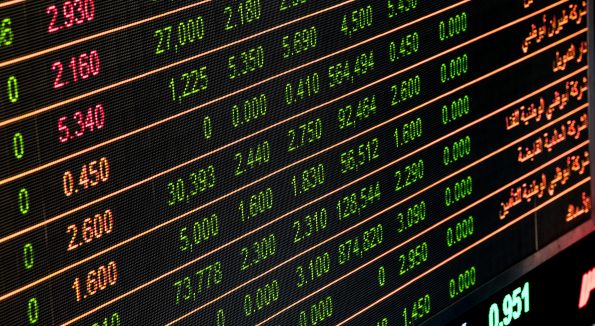 Going full time can be intimidating, but one of the best benefits of starting a career in day trading is that you can begin at a pace that works for you. In fact, you can practice for days, weeks, or as long as it takes to perfect your skills. Start by creating a demo account, which allows you to learn the ropes without investing real money. Once you're confident in your abilities, put your skills to work with live trading. Reviews of trading tools and platforms is here.
You Need a Market and a Strategy
As a solopreneur, you know you can't be everywhere at once, meeting everyone's needs in each unique market. The same idea is true for day traders, as you'll find it impossible to trade in every market and still come out on top at the end of the day. To avoid spreading yourself too thin, commit to a market, and get to know all of its patterns, trends, and quirks. As you practice, develop an investment strategy that works for you and helps you achieve your goals each day.
You'll Have to Stick to a Schedule
Unlike many entrepreneurial endeavors, day trading doesn't always allow you to set your own schedule. Instead, you'll have to work during trading hours for the market you choose. While the forex market trades around the clock on weekdays, the U.S. stock market is only open from 9:30 a.m. to 4 p.m. on weekdays. Try out different windows of time, such as right after opening and right before closing, to find what works best for you.
You Should Invest in a Solid Setup
Although you can try day trading using only basic equipment, going full time requires a solid setup. Make sure you have a computer with plenty of spare memory, a reliable internet connection, and a trading platform that works for you. If you're serious about investing in day trading, you'll also want to partner with a broker you can depend on for efficient, trustworthy service.
You Have to Learn to Manage Risk
Day trading can be risky, and you have the potential to lose big if you aren't paying attention. Rather than letting that threat scare you off, however, work to understand the level of risk you're comfortable with and manage it effectively. If you want to start small, consider day trading in the forex market or in futures markets, many of which require very low initial investments. If you can handle more risk, consider diving into the stock market, where you'll need at least $25,000 in capital.
Becoming a day trader full time doesn't have to be a high-risk endeavor. Keep these five things in mind to make day trading a smart investment in your entrepreneurial career.