The sheer number of business processes is enormous. When you take a look at high-level processes and the vast amount of their sub-processes, it's easy to see how all this can become overwhelming. It's difficult to discern which are the most essential business processes. The ones you create all depend on your business and the way you choose to conduct it.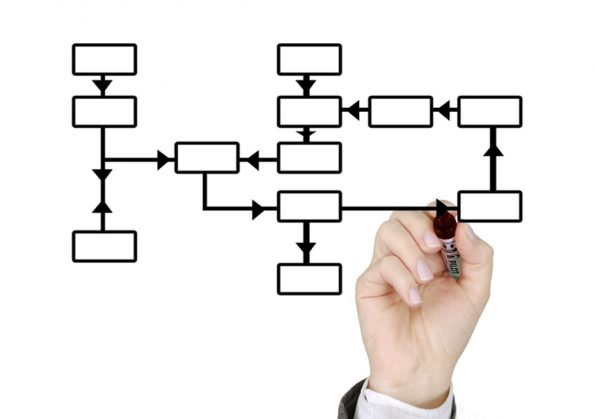 Image by Gerd Altmann from Pixabay
However, there's no denying that regardless of your industry, location, and size, you will need some business processes. To help you choose the perfect ones for you, we've made a list of the most essential business processes that every business needs, no matter its niche.
Process documentation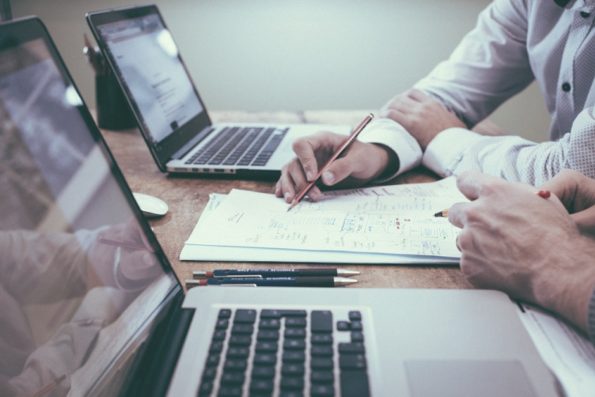 Image by Free-Photos from Pixabay
If you look at processes as your business' lifelines, their documentation would be at the heart of it. It helps you manage and share knowledge so all of your procedures work like well-oiled machines. Process documentation is your organization's roadmap and its purpose is to help you identify each procedure's current state to see how it can be improved.
It can be hard to document absolutely everything, as this would require a lot of bandwidth, so it's best to choose the essential business processes that impact your bottom line. To do this, take a look at your supporting, operational, and management procedures to identify the ones that are the most important.
To create a concise document, you need to do the following for each process:
Write a descriptive name that identifies it instantly.
Drafting its purpose will explain how it will help in meeting an organizational goal.
Set the scope to define what does and what doesn't fall under its ambit.
Outline the boundaries to tell where it begins and where it ends.
List all the inputs, which are the resources needed to successfully complete the procedure.
List all the outputs, which are the final results that are generated by a successfully executed process.
Note all the activities you need to apply to the inputs.
Note and document all the exceptions the process flow could run into.
Identify the role each activity will have.
Observe the entire lifecycle of the process and validate it.
Customer support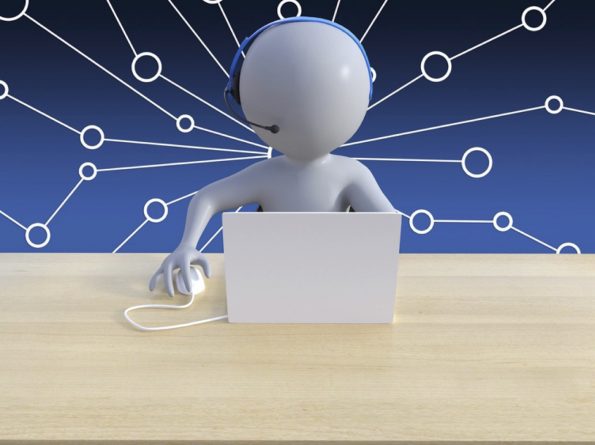 Image by Pete Linforth from Pixabay
The quality of the customer support you provide can make or break your business. As much as 96% of consumers say customer service is an important factor in their loyalty to a brand, so if you want your business to succeed, you need to be there for your customers.
Managing customer support tickets can become overwhelming without the use of helpful tools such as live chat software and a strict process in place. It doesn't need to be overly complicated, it only has to be effective and provide answers to all the necessary questions.
For instance, you can create a short and simple customer support template that will allow the agent to fill out basic information about the ticket. Depending on the type of question the customer has or the issue they raise, the agent will be able to specify what type of ticket it is.
This is a simple and straightforward way to keep track of all support tickets and ensure all customers get adequate responses as fast as possible.
Marketing processes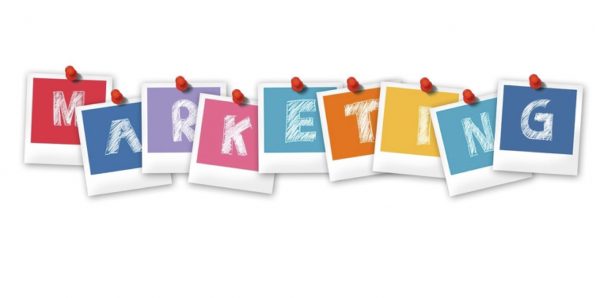 Image by Gerd Altmann from Pixabay
To make the most out of your marketing team and systems, you need to define the core marketing processes that can help you on your way to success and profitability.
There are five essential business processes in marketing that you need to be aware of:
Lead management. This entails tracking and reporting leads as they're acquired and move through the funnel, becoming qualified or disqualified leads. When you focus on lead management, you'll be able to recognize sales-ready leads much more easily and pass them on to the sales department.
Reporting and analytics. Define who provides reports, which data sources they will use, what the report frequency will be, and what person they will report to. A good report needs to have clear and easily-interpreted analytics from all channels, especially social media. To collect data from these networks, it's best to use social media analytics tools.
Data management. Data management from a marketing perspective lists the import process and designated importers, all required field forms, and the normalization guidelines for lists and form data. It's also important to define authorization for what marketing can and can't do.
Campaign development. To ensure all of your campaigns run smoothly from every channel and that every element is flawless, you need to focus on campaign development. Here, you will define the expectation of every stage of the campaign such as concept, design, development, testing, and deployment.
Content development. The best way to optimize anything related to your content is to create a content development process. In it, you need to have different components such as a content calendar, subject matter experts input, content architecture, and all requirements for content engagement.
Sales process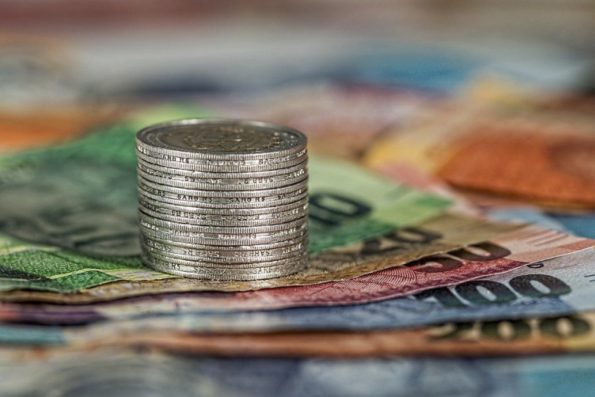 Image by Steve Buissinne from Pixabay
Most of your business procedures essentially help you accomplish the goal of making a sale. As much as 74% of companies say converting leads into customers is their top priority, which is understandable, as you wouldn't be able to succeed without customers. And that is why you need to have a smart approach to sales with a focus on essential business processes that drive leads to closes.
Selling without a formal sales process and multiple sub-processes within it is usually very chaotic and doesn't provide you with the results you were hoping for.
This is why it's important to create a sales process that will go through all of the stages of the buyer's journey as well as the guidelines and tactics salespeople can use in each of those stages. The sub-processes, which can include qualifying a lead, presenting a demo, and creating a pitch deck, all need to be clearly defined, documented, and managed as well.
You can also create a template which sales reps can use to understand each prospect's needs, budget, title in the company, and if they're actually a good opportunity or not.
Client onboarding process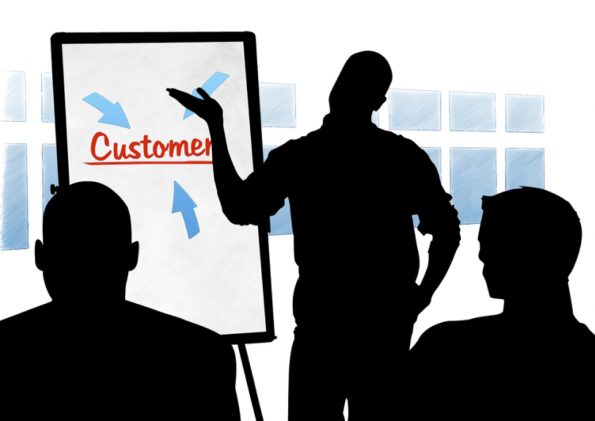 Image by Gerd Altmann from Pixabay
Understanding customer experience is essential to success, and so is a well-refined client onboarding process. Once you've successfully converted a lead into a customer, you need to ensure they feel valued as a customer from day one.
Your goal here will be to hand the customer from sales to customer success as smoothly as possible. Your client onboarding doesn't have to be overly-complicated, it just needs to show the customer you appreciate them. You can do that with a welcome packet that should include things such as:
Your business's key points of contact.
Your business hours and vacation schedule.
How you schedule and hold meetings.
The expected time to inquire response.
The best way to handle requests and emergencies.
The key expectations of client participation.
It's best to create a checklist for your agents that will help them go through all of these steps. This checklist could include the following points:
Recording the client's basic details
Sending the contract and all additional documents to the client
Making an onboarding call with the client and sending them a welcome email
Having a follow-up call with the client one week and four weeks into the project
Making any necessary changes based on those follow-up calls
Sending the client a post-onboarding survey
Final thoughts
If you think your business can thrive without these essential business processes, you're sadly mistaken and your business probably won't be here for much longer. These collections of linked tasks and sets of activities aren't hard to create, and they will lead you to your organizational goal once you complete them.
As we already mentioned, there are multiple different business processes, and the ones you use will depend on your particular business, as every organization is unique and has different requirements. However, the five we talked about here can and should be applied to every organization if your goal is long-term success.