In today's economy, most companies want to make sure that they are delivering on every single customer request, and customer service can be a very important factor in this process. Customer experience does not only occur on the inside of a company. It also happens on the outside of a business.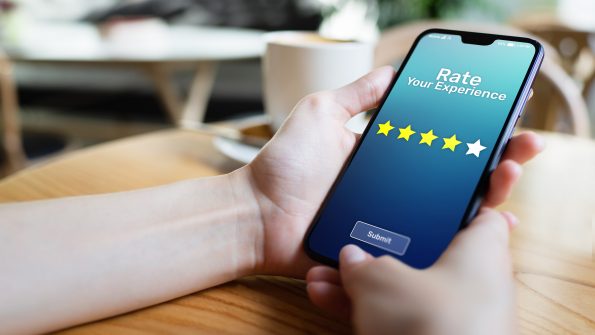 Learn the importance of understanding customer experience towards attaining a successful business by reading below.
What is Customer Experience?
In business, the customer experience is all about an interaction between a company and its customers over the course of their relationship over time. There are many different ways to measure this experience, and it's important for businesses to look at different aspects of customer service.
Experts like Aceyus emphasize the importance of centralizing data and accessing contact center metrics for businesses to be able to gain maximum efficiency and provide excellent customer experience. That is why business owners should be more objective and focused in this aspect to attain their short-term and long-term goals towards steady success.
Now that you're aware what customer experience is, it's time to know its importance in helping your business succeed.
Keep Customers Happy
One way to measure how customer-friendly a company is through their customer's satisfaction. Satisfied customers are happy with the way that their business was handled, and they have a positive view of it. A company should strive to keep their customers happy and satisfied with their services, and this is one way that they do this. Businesses should strive to do things for their customers and it is something that they should take pride in doing in order to keep customers happy.
Take a look at the following tips to improve customer experience and make them happy and satisfied:
Meet Your Customers: One of the best ways to keep your customers happy and your employees efficient is to be sure that you have scheduled a meeting once a month with the customers. There, you can talk to the customers, ask questions, collect customer feedback, see if you can improve on the things.
Reward Your Customers: Another way to keep a good relationship with your customers is to reward them. Customers appreciate the small gestures, and being thanked is always appreciated by most people.
Learn What Customers Expect from You: Learn how to match your customers to your products. You need to be able to deliver on those needs. This means you need to know what your customers expect from you. Knowing these things and having them in front of you, can give you a very clear picture of who your customers are and how you can better serve them.
Improve Products and Services
Businesses can measure the satisfaction of their customers through customer satisfaction surveys. This is often a great way to get an idea of how a company's customer base feels about a certain product or service.
Survey sites are typically easy to use, and can give businesses a lot of information about their customer base. By keeping track of the information that they get from these survey sites, businesses can learn where they need to improve, and where they could do things to attract more customers.
Promote Customer Loyalty
One of the most important aspects of a good customer service program to promote customer loyalty is customer training. A company should always ensure that their employees know how to answer any questions that customers have. This way, there will be no misunderstandings that could cause customers to feel offended.
Customer training programs should be scheduled at regular intervals, and each employee should have some type of training in order to be able to answer customer questions. If you want your business to be successful, you have to ensure that your employees treat your customers well by providing excellent customer service and experience through professional interaction regardless of the situation or how difficult the customer may be.
Strengthen Customer Relationship
It's also important for a company to establish a great customer service program. One thing that a company needs to do is to develop a good relationship with the local community in which it operates.
Here are the reasons why you should strengthen customer relationship as a business:
Preserving and strengthening local ties are crucial to the success of a business because any minor mistake or wrong move can easily be noticed and uploaded on social media, affecting your business reputation.
Customers are very likely to complain about a company if it doesn't treat them right. Complaints can make a business seem unprofessional, and customers will start to avoid that business and look for another one if they want to get their money's worth.
Companies need to be aware of the needs of their customers and try to meet those needs whenever possible. All businesses should strive to create a great customer service program for their customers. This is the first thing that every customer notice when they walk in a business.
Keep Customers Coming Back
Customer service is an important aspect of running a successful business. It's important for a business to be able to maintain a good relationship with their customers so that they will continue to come back to their place of business. By doing so, your business will reap good rewards.
Conclusion
Overall, customer service is an important aspect of running a successful business. Customer service is also something that businesses should strive to remember every single day. They should be happy to answer questions, be prompt, and take care of customers.
It's important for a business to be able to maintain a good relationship with their customers so that they will continue to come back to their place of business. If a company is going to succeed, it needs to be able to keep their customers happy and satisfied. If a business makes a habit out of this, they will be able to sustain their success for a very long time.