In today's digitized world, failing to move with the times can spell big trouble for your business. New technologies come to the fore all the time, so it's easy to get left behind by more proactive competitors who take the time and effort to keep up. This has the potential to leave you losing customers and business revenue to your more prepared counterparts that have adopted the essential new technologies. In fact, history is littered with unfortunate stories of businesses going under after suffering from innovation lag.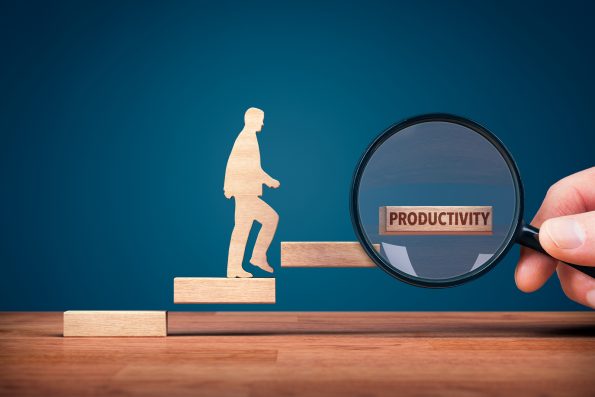 But with so much technology on the market these days, it can be difficult to separate the contenders from the pretenders. We've listed three essential technologies almost guaranteed to take your business forward if utilized correctly.
1.   EASA
When Excel spreadsheets are used, revised and shared within an organization, multiple issues may arise. Older versions can get mistaken for new ones, data could be overwritten, and those without compatible versions of Excel might not be able to access or correctly utilize these files at all. Furthermore, intellectual property embedded within these spreadsheets — regardless of how protected they are — can get into unintended hands, such as via email or when copying onto a thumb drive. As a result, it's important to effectively manage and protect your documents, which is where EASA comes into the equation.
While many third party Excel tools replace data-centric spreadsheets with new database applications, transferring or converting the embedded logic within the spreadsheets can be time-consuming, difficult or simply impossible. EASA software, in contrast, continues to make use of the actual logic, with the spreadsheet acting as the engine of the web app, which is accessed via a browser. This is essentially a web page that acts as the user interface. The underlying Excel file and logic remain secure within the corporate network (or cloud), ensuring that users can't directly access or alter them, but the web app does enable them to provide the input data and obtain the resulting outputs.
Being browser-based, there is no local Excel required, simplifying access and usage. This also eliminates any potential mismatches between Excel versions or settings, while preventing users from emailing, copying, downloading or editing the spreadsheets ensures your intellectual property is protected, a key security element most essential new technologies emphasize.
2.   Trello
Managers regularly handle multiple projects, and therefore have to juggle employee workloads, tasks and objectives. However, this is often easier said than done, and with so many moving parts, things can quickly turn chaotic and confusing, leading to missed deadlines and unhappy clients. It's especially likely if you're still using time-consuming methods like email and chat software to organize projects, where crucial information can become buried within threads and there's no central storage system for the data. Project management software can prevent this disarray, and the pick of the bunch from these essential new technologies is Trello.
Developed by Australian software company Atlassian, Trello works like an online pinboard where you organize 'cards' into lists, shared files, notes or anything else that aids collaboration. This board shows your team what needs to be done and by when, task statuses, and where any bottlenecks have arisen. There are many ways to use Trello, including for the creation of product roadmaps, editorial calendar planning, sales pipeline formation and onboarding. You can also integrate apps like Google Drive, Slack and Outlook to further bolster productivity.
3.   MailChimp
Email marketing is a critical way of targeting customers, with a McKinsey & Co study finding it 40 times more effective than social media. So if you're sending unengaging emails, failing to deliver personalized and targeted messages, and not tracking conversions, you're making some mistakes which could see you missing out on a lot of potential customers. Improving your email marketing approach can seem daunting with so many things to consider, but using an email marketing platform like MailChimp can get you up to speed in no time.
MailChimp offers list segmentation to ensure emails reach the right target audience, email templates and designs for more effective messaging, and reporting tools that enable you to see what's working and what's not. You can also schedule emails to be sent out at certain times, saving you from having to do this manually, and integrate MailChimp with CRMs, as well as WordPress and Hootsuite, to coordinate your marketing efforts. Best of all, the platform is free, though there are also three paid offerings to choose from, which give you access to advanced segmentation, behavioral targeting and a greater choice of email templates.
Analytical platforms, project management tools, and advanced email tools are all essential new technologies that will keep your startup competitive.