Efficiency should be the golden word in any manufacturing plant, big or small. The goal of any manufacturer is to reduce costs, improve productivity, and subsequently, maximize profits. Having low manufacturing efficiency is a dangerous path towards congested production and workflow, which will jeopardize your whole business operation.
There is a prevalent opinion among many manufacturers that you have to cut down costs to the point of depreciation of the product's quality. However, there are some ways to avoid this and still increase manufacturing efficiency on the factory floor.
Nowadays, manufacturing has been dramatically improved by the implementation of rapid prototyping. This quick prototyping method is one of the most critical developments in the last two decades that has profoundly changed the manufacturing landscape.
With advancements in these technologies, manufacturers can quickly develop a prototype of their product before it goes into mass production. It enables designers and engineers to test the product in different areas (performance, durability, functionality, etc.).
Also, rapid prototyping dramatically shortens the time between a conception of an idea and a finished product ready for the market, which means it will boost efficiency significantly. Before we talk about the different ways to improve your manufacturing efficiency, we advise you to get closely familiar with these technologies and utilize them for your next manufacturing project.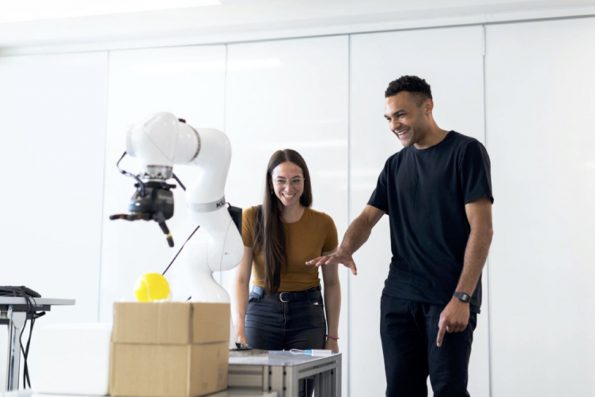 Photo by ThisIsEngineering from Pexels
Many companies specialize in rapid prototyping services on the market right now, so you can definitely find a suitable contractor for your project and get ahead of the competition.
Overall, accomplishing higher manufacturing efficiency leads to many benefits, from reducing costs to creating an environmentally responsible and sustainable production model. These positive effects then translate to an improved company image, boosted sales, and more profits. Here are five profound ways how every innovative manufacturer can enhance the efficiency of their manufacturing facility.
Modernize Your Equipment And Technology
The general advancement in technology impacts the business world profoundly. It would be best if you kept up with time, now more than ever. Upgrading software and hardware capacities are necessary to maintain an efficient process so that your employees have the best possible tools to work with and manufacture a superior product. A needed sizable investment is a common problem here, but the latest tech and equipment is, in most cases, worth the money.
For example, if your computers are out of date, they will render files a lot slower than the new models and take a lot more time to design a product, and slow down your production process. This is also the case with software, which is upgraded and continuously improved by developers. It is the same with all the equipment you use in your production tasks. Many manufacturing companies have benefited hugely from investing in the latest software.
Moving forward with modernization in your workplace also impacts the motivation of your employees. Every worker is content working for a company that supplies them with the best tools to do their job. Clients will also notice the investment when they walk into your facilities and develop trust in your product.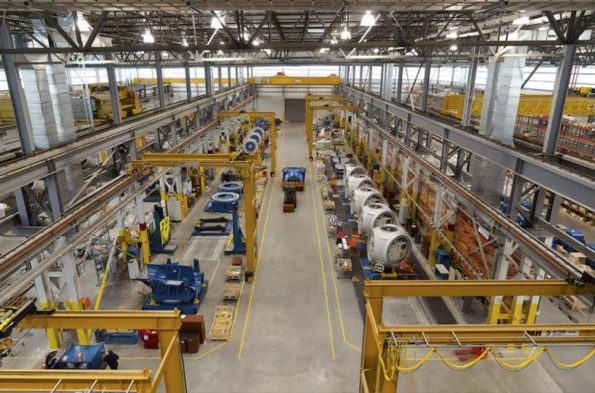 Photo by Science in HD from Unsplash
Examine If You Can Upgrade Your Current Workflow
Without evaluating your present workflow, it is very challenging to recognize the areas that need advancement. The examination can be split into three essential sections to determine what you need to change to optimize your workflow.
First, evaluate your employees. Understand if they have the appropriate skills to complete their assignments, how much time does it take them to do them, and if it's possible to do them faster.
Second, on the list are processes. Figure out whether the phases of production are moving according to plan. It is crucial to identify where congestions occur. Make a projection or hypothesis of the manufacturing processes of your own. After evaluating and getting the numbers down, compare them with your thesis, and see what parameters need to be modified to assess the situation and what needs to be changed in the future.
The third section is the technology and tools. Get a clear overview of all the tools and tech that you are utilizing. Assess what needs to be repaired and if you need to upgrade your capacities.
Improve Your Workforce By Investing In Training And Education
Investing in the capacities of your employees should be something that is happening regularly. As equipment, they also need the latest upgrades in skills and knowledge.
With the surge in the online learning industry, it is easy to find accessible and flexible learning programs that are adequate for your needs and complement your employees' skillsets. Skilled employees translate to an efficient production line.
Besides, most workers that receive training from their company tend to develop special loyalty and fondness for it, which is an additional benefit for you as a business owner.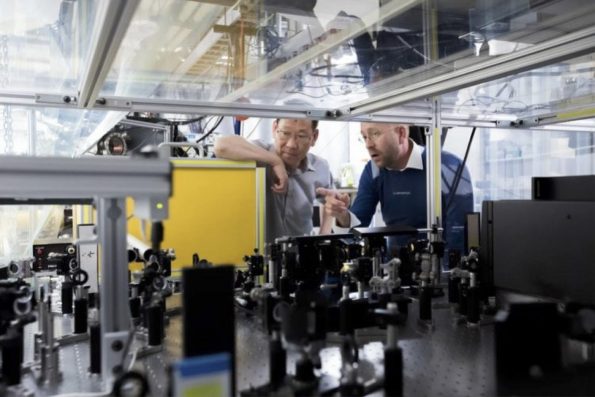 Photo by Science in HD from Unsplash
Always Quantify Everything In Money
As a business owner and head executive, you always need to know the exact numbers of how much everything costs in your manufacturing process, not only the evident material costs but also the hidden ones. We are talking about the depreciation of equipment, work hours that need to be paid, and the planned limited useful life of the products to allow you to produce more.
This way, you will identify the priorities that need to be acted upon and increase your manufacturing efficiency by cutting down everything that's not vital to your final product's quality.
Excellent Organization Means Excellent Efficiency
A well-organized manufacturing plant is always an efficient one. Organization means knowing where all the tools and equipment are and how to store them, having a protocol for using the different areas of the plant, and making employees' movement during the production process as efficient as possible. Unnecessary walks for picking up tools across the facility can be very costly, so make sure to consider every aspect of organization within your production plant to achieve the best results possible.
Photo from The Canadian Business Journal
Final Words
Running an efficient manufacturing facility is no easy task by all means. But suppose you want to be ahead of the curve. In that case, you need to improve efficiency with different approaches that are more or less applicable in most of the manufacturing facilities worldwide.
Stay informed on the latest equipment and technology and implement some of them when possible, fix the workflow, invest in your employees, quantify everything in money, and don't forget to stay organized to achieve ultimate efficiency within your manufacturing facility.