All photographers, whether they are professionals or amateurs, need to have the inspiration to create. There are times when every photographer feels that they are in a creative rut, and it is when they need to find advice that will help them get back to their original work and moving as artists and entrepreneurs.
Victor Grigorenko, an experienced photographer, shares the top ways in which photographers can find inspiration and how they can find their way out of creative ruts.
The Photographer's Environment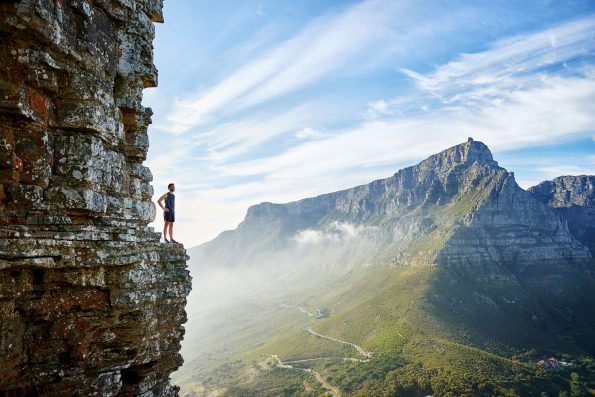 A photographer is an artist who is inspired by the world around them. Photographers may find inspiration in beautiful landscapes, skylines, or natural areas. They may be inspired by animals, plants, or everyday objects. Each photographer has their spark for creativity.
When photographers feel stuck, it is a good idea to take a different look at the world. Getting out into nature and looking at views that they don't see every day can be freeing. For example, if a photographer usually takes cityscapes, they should think about going on a hiking trip or the beach.
Study an Expert's Work
While there is a great deal about photography that one can learn online, it is a great idea to get off the computer and go to a gallery or museum show. Studying an accomplished photographer's work up close can be an educational experience. Comparing their works with others is helpful, and it is possible to draw inspiration from their settings and subjects.
In addition to traveling to museums and galleries, photographers are encouraged to buy books. Looking at an actual photography book is sometimes a more immersive experience than simply seeing a picture on a computer or smartphone screen.
Try Different Settings
When photographers find that they have exhausted their creativity, it may be a simple matter to get it back. Sometimes playing with camera settings or photographic techniques can bring a fresh dimension to a picture. Merely changing from color to black and white brings in a new world of light, shadows, and shapes.
Take a Class
When looking for inspiration, taking a class can be the right way to go. Experienced artists of all kinds know that their learning process and their creative process are inextricably tied together and that they should never give up on learning new techniques. Having an instructor look at their work can also open their eyes and give them new goals.
Shoot Without Boundaries
When photographers set their goals too rigidly, they may find that they cannot come up with creative ideas. In this case, it is a good idea to set themselves free from their own preconceptions and photograph anything they want. Simply taking a walk or moving around their own home could be full of compelling images.
It is freeing to take a large number of images without worrying about what each one looks like. It may take more time to edit and compile these pictures later on, but it is worth letting go of their rigid process to come up with something truly creative.
Explore Another Creative Outlet
If a photographer is having a difficult time coming up with inspiration, it may be time to break from photography and take up another creative pursuit. Knitting, cooking, painting, and music are great examples. Each of these pursuits uses different "creative muscles" than photography. After some time away, photographers may find that they have a fresh storehouse of new ideas.
Hold a Show
Showing work to the public can be inspiring as well. Interacting with viewers is one of the best ways for photographers to come up with new ideas. Discussing work with a visitor allows a photographer to explain their creative process, bringing fresh insights to mind.
Showing work in a group setting also means that it is easier to network with other artists.
Create a Network
Making connections with other photographers can be greatly helpful. It can be as easy as following someone on Instagram or 500px and making comments on their work. Asking friends for introductions to fellow photographers can be helpful as well. Sometimes a fellow photographer can understand the need to get new inspiration and pass along much-needed hints and tips.
Remaining Inspired in the Long Term
Photographers need to understand that inspiration doesn't always come easily. Experienced photographers know that it can be challenging to break through mental barriers and show what is happening in their mind's eye. Using these tips to gain inspiration could help present a fresh, contemporary aesthetic.
Victor Grigorenko wants to remind all photographers that they should expand their horizons if they are interested in receiving inspiration. Continually taking photos of the same scenes and objects can be stifling, and people who stay at the edge of their personal experience may have an easier time coming up with new ideas.