When e-commerce first took off in the 1990s, web traffic was regarded as the most critical metric for measuring a website's popularity. Other metrics to measure online performance did not yet exist. The study of a website's success became even more detailed as digital marketers became more sophisticated in evaluating website activity.
Servers keep track of website activity and log every time a page receives a visitor (known as a 'hit'). A 'session' is a single visit to a website that can include visiting several pages and taking action. The number of visitors who land at a website is referred to as website traffic. Website activity is estimated in visits, also known as "sessions," which is a popular way to assess an online business's ability to draw customers.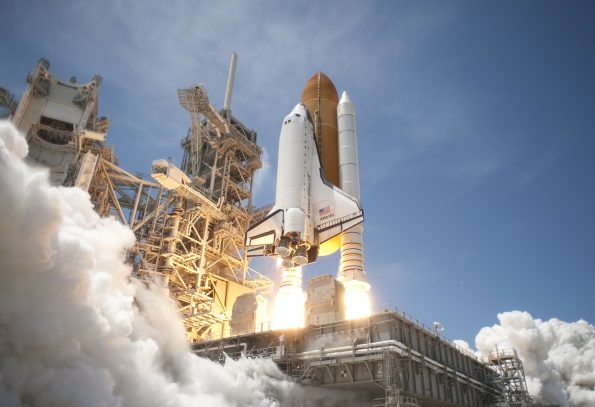 The success of any website depends on the amount of traffic it receives. Of course, someone who creates a website as a personal hobby (for example, a travel blogger) may not consider website traffic significantly. However, understanding website traffic and finding ways to boost it is critical for companies and organizations to sustain website activity growth, such as an e-commerce store or an online clinic.
Ways To Measure Website Traffic
Monitoring and analyzing your website traffic can be complex, but several excellent resources can assist you. The most well-known, without a doubt, is Google Analytics. However, a quick search can reveal plenty of free and paid options that help to provide critical traffic data such as page views, total time spent on a page, session duration, bounce rates, and so on. It also presents website traffic data in a structured, user-friendly format, making it available to users of varying expertise levels. Some other important metrics to consider while measuring website traffic include:
Numbers of sessions: It includes assessing how successful traffic-building strategies (SEO, PPC, etc.) have been after implementation by looking at the number of visitors that the website receives over a defined period (one week, one month, etc.).
Page views: Page views are the number of times a website's pages have been visited within a given period.
Percentage of purchases: To succeed, online businesses that sell goods through their websites depend on sales. The number of users who make a purchase shows how effective the page is at enticing customers.
Channel: Finding out which sources, such as email, organic search, and email, are used to calculate website traffic is another way to do so.
Ways to Increase Traffic
If you ask a marketer what he/she wants most in life, they will almost always say "more customers." What usually follows consumers on a company's wish list? More visitors to their website! There are many ways to lure visitors to your website, and in today's article, we'll look at the fastest of them:
Irresistible Headlines to Publish
One of the critical aspects of digital content is the headline. Even the most detailed blog post will go unread if it doesn't have a clear title. Headings aid in the reading and understanding of texts by users and search engines alike. They function as signposts for readers, making it easier for them to understand what a post or page is about. Headings often show how the content is linked and identify which sections are relevant.
Target Long-Tail Keywords
Have you covered your high-intent and famous keyword bases? Then it's time to start focusing on long-tail keywords as well. Long-tail keywords do not account for the bulk of internet searches. But they drive more targeted results, and people using them are more likely to land on your webpage. So, you're missing out if you're not using them in your paid search or SEO campaigns.
Make sure your website is mobile-friendly
The days of "only" using desktop computers to browse the internet are long gone. More people than ever before use mobile devices to navigate the internet. Forcing your visitors to pinch and scroll their way through your site is effectively asking them to go elsewhere. Do not make the mistake of creating a non-responsive design. Also, Google's algorithms now prefer bumping up mobile-friendly websites to the top.
In the comment sections, make your voice known
Why not join the discussion on a few important places to your company that you visit regularly? Although leaving informative, thought-provoking comments on industry blogs and forums does not always result in an immediate increase in referral traffic. It is still a great way to establish digital authority for your company or business. Throw in a link to your website with the comment, and reap the benefits.
Build your own YouTube channel.
Year after year, YouTube increases in size. People viewed over one billion video hours a day on the website in 2020. You can tap into the considerable viewing habit and steer some of your website's views by starting a YouTube channel.
Giveaways and Contests
Prizes and contests are an easy way to drive traffic to your website. It will assist you in gaining traction quickly while also satisfying your customers. You can give out gifts in the form of discount coupons on your website for first-time visitors. You can also run competitions on social media, email, or both for increased website activity.
Participate and engage the community
The greater your brand recognition, the more traffic your website will get. Being involved and engaging with your customer community is one way to build brand awareness. Participate in Facebook community discussions in your field, answer questions on public forum websites, and connect with your followers on social media to implement an engagement strategy.
Publish guest articles
Guest blogging is a method of writing for other people's websites. The editor/site owner will typically allow you to connect back to your website via backlinks in exchange for a small fee or a backlink to their own.
Encourage people to share your content in relevant online communities
Sharability adds to the potential of your content going viral. Hence, it would be best if you made it a point to share content from your websites, such as blogs and articles, on your social media pages. Ensure that necessary widgets are present at the bottom of each page to enhance its sharability. Also, encourage your followers to share them in their circles to expand your content's reach and drive more website activity and traffic.
Videos should be a part of the content strategy
Text-based content is excellent, but video can be a powerful tool for attracting new users and making your website more interactive. Knowledge retention is substantially higher for visual content than for text, suggesting that video marketing is a perfect way to catch – and retain – the audience's attention.
Attach a discussion board or a knowledge base to your website
Consider including a discussion board or a knowledge base on your website. Since it allows people to do more than passively consume content, such a platform can be especially effective at increasing traffic. An on-site discussion board helps build a whole community around your website, which is a perfect way to keep visitors returning.
Landing page design and optimization
Landing pages are not only linked to marketing campaigns like SEO and paid ads, but they are also essential to marketing. Landing pages are also standalone pages built with the intent of attracting users from outside the domain. It's essentially the first page they come across. Tracking and optimizing your website activity on top landing pages will help you boost your site's current traffic. Focus on fundamental tips on how to design good websites and reduce the overall bounce rate.
Remarketing with paid ads
The process of marking visitors to your site and then targeting them with banner advertising after they leave is known as remarketing. No, this isn't stalking – at least not in the conventional context. If you don't get caught up in the creep factor, remarketing can be a beneficial method. It helps you reinforce your brand in the minds of people who have already shown interest in your brand while browsing the web. It is one of the best ways of bringing back high-value leads to your website and getting them to convert.
Final Thoughts
You'll need to increase brand awareness to increase direct website activity traffic. Using paid advertisement promotions and sponsorships to boost brand recall and top-of-mind awareness for your company's name and domain name. The most traffic goes to SEO-friendly websites. Quick page loading speeds, effective navigation, a clean codebase, proper URL layout, and unique & engaging content are just a few of an SEO-friendly website's characteristics. These practical methods will assist you in quickly increasing your website's traffic.