Veterans are placed in a unique position when it comes to their chances in the world of investment and business building. The US Chamber of Commerce notes that veterans are well placed to become entrepreneurs in particular because of the high level of trust they command. The public at large trust veterans to run ethical and hard-working enterprises. As a result, many veterans turn to entrepreneurship to create their new life when returning from active duty. The modern business world is vastly different to how it may have been in previous years, however, and there are big opportunities for those veteran entrepreneurs who might think outside the box.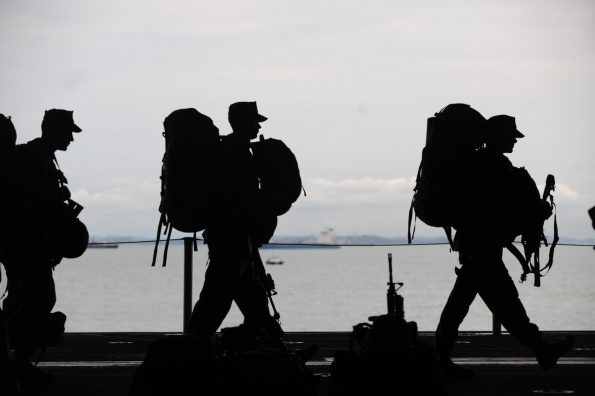 A base of operations
One lucrative route that many veteran entrepreneurs could try is in property investment. Property investment is a huge space for entrepreneurs to eye up; whether through buying and selling or renting properties, or providing services in the field, there's a lot of money to be made. Indeed, seizing the current market conditions has led many 
new investors to make huge gains
, according to one CNBC analysis. Veterans have another benefit, too; through services like the 
Hero Loan
 they have greater and easier access to housing and mortgages than any other section of society. With loan limits set around $550,000 in most counties, there's good opportunities to pick up properties to then grow as one sees fit.
Turning to investments
In a similar fashion to the opening up of the US housing market, the US stocks and shares markets have also become friendlier to first-time buyers and small, non-institutional bodies. Indeed, the Financial Times have attributed a 
20% rise in blue-chip stock gains
 to retail investors striking out in their own right, away from the likes of ITFs and trackers. Investments are becoming a legitimate way for those with some form of cash flow to start growing their wealth – without the need for guidance from large-scale index funds. Investments do, of course, risk capital, but there's a better environment than ever before to be taken advantage of.
Startup investments
Startups are ten-a-penny in the USA and that's creating competition. With that competition has come the need to focus strengths into specific areas, and, according to Forbes, one 
key area is return on investment
. This is leading many startups to first undertake smart financial steps to ensure that their future is protected and that they continue to grow wealth. As such, investments into 'good ideas' is a more safe way to invest money than before. Indeed, veteran entrepreneurs can also look at building their own startups; the current investment and financial innovation environment is far more prudent and tightly controlled than even a couple of years ago.
For veteran entrepreneurs, finding work and setting up a business doesn't just need to involve the classic post-service industries. The availability of finance to veterans, and the shape of the market, have made it far easier to get involved with more expansive and lucrative areas. As always, capital is at risk when getting involved in the entrepreneurial world.