Starting a business is one of the most exciting things in the world and probably the best way to make sure your financial future is secure. It's also one of the most challenging things you'll ever do as well. With all the problems and issues waiting for you around the corner as soon as you launch your business, avoiding business risks is never easy, no matter what you're doing and how much experience you have. But this is simply something you have to insist on if you wish to protect your investment and keep making money this way. Luckily, there are lots of things you can do to make that happen, and finding a few ideas to avoid business risks is a must. If this is an issue you're struggling with, here are a few suggestions that might help you protect your new company from early-stage business risks.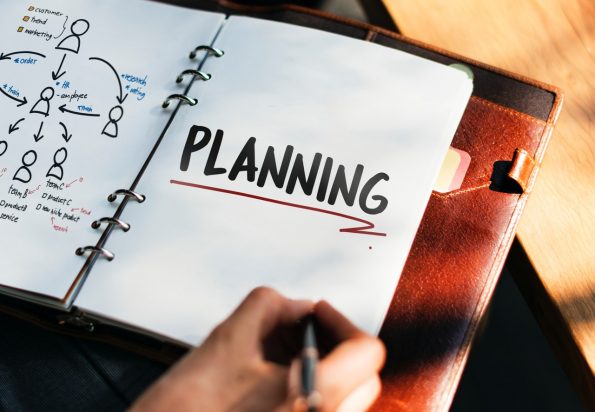 Hire the right people
Even though most businesses start small and lots of startups have just one employee – who is also the founder – this isn't a very sustainable business model in the long run. Doing everything on your own might seem doable right now, but as soon as your business takes off, you won't be able to keep up the tempo. That's why hiring new people is the best way to take your business to the next level, but you need to remember that not all employees are good enough for you.
That's why you need to come up with a great hiring approach. Make sure you insist on the quality of the candidates, their experience, and skills, and don't forget to conduct a thorough interview with all of them. If you find the perfect people for the job, they'll help you turn your company into something you've always dreamed of. And if you don't do that, you'll just end up dealing with people who don't know their job and that's never a good idea for your business's future.
Don't be afraid to start small
Lots of entrepreneurs want to take the world by storm and aren't afraid to go all in to make their dreams come true. While this sounds quite alright at first, this isn't the safest choice to make. Instead of doing that, you should be going small and letting your business grow in the years to come. This won't be the most appealing way to go, but when it comes to avoiding risks, it's an option to consider.
The biggest problem with this approach is the fact that you'll need quite a lot of time to launch your business and reach the success you're looking for. Instead of doing that in a year or two, you may take five or even ten years, growing your business slowly but steadily. Having more time also means you'll be able to meet more people who might help your business become even bigger, and that's what makes this idea so practical in theory and real life.
Get protected
Protecting your business and investing money in its safety is something very few business owners like to do. This is because they're afraid to invest too much money in making every aspect of their company secure, but if you manage to find the right company and the right policy that works for you, you should get it immediately. After all, it's much better to do that than risk something bad happening to you and your new business.
Finding the right policy might take a while, though, especially if you insist on everything being perfect. What you need to focus on is how protected your business is going to be, so try to avoid the most common problems, including the infamous junk insurance policy that could be included in your policy without you even being aware of it. Check these things out ASAP, but even if this ends up causing you trouble, don't worry – you'll always be able to find professionals who will help you deal with your insurance frauds and potential dangers that could jeopardize your business's future.
Keep improving and learning
The world of 21st-century business is changing more rapidly than you can imagine and that's why you might have to invest a lot of time, patience, and energy into following all the changes, innovations, trends, and tendencies. Checking all of them out and protecting your position in your industry won't be easy, but if you insist on staying safe, this is something that makes a lot of sense in the long run.
What you need to do is keep upgrading your skills and your knowledge at all times. Talk to the professionals and experts in your field, check their tips out, and try to learn as much as you can. The same goes for your staff too, so don't be afraid to invest in their training and keep them on their toes at all times, because this will make you all safer and more lucrative in the end.
Protecting your business from business risks is never easy, regardless of your niche and your location, but it's something you have to do if you want to succeed, so look into these ideas and start turning them into reality right now!