As many veterans try to transition back into civilian life when they have finished their military service, they find their calling as an entrepreneur. It makes sense when you consider the skills a veteran learns in the military: leadership, teamwork, organization, strategic thinking, dedication, and a strong work ethic.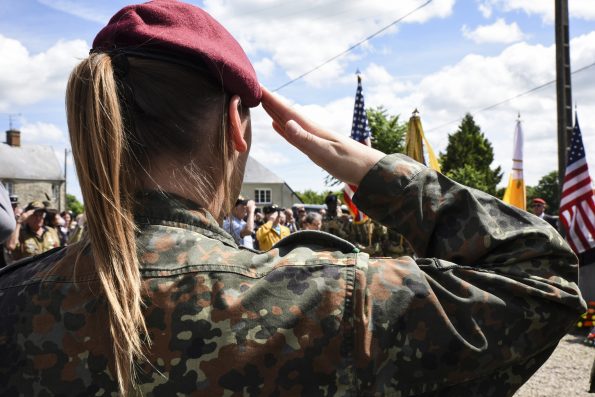 On the psychological side of things, transitioning into civilian life presents a unique set of challenges that you will work through in the years to come. On the business side of things, there are plenty of resources, tips, and tricks to make the process easier. Here are a few to get you started on your path to business ownership.
Look Into a VA Approved Housing
If you are planning on running a business from home, why not optimize your situation by using a loan from the US Department of Veterans Affairs (VA) to fund your housing? The loans are 100% financed. They don't require monthly mortgage insurance, making them the least expensive option for homeownership. By finding va approved condos or townhouses, you can reduce some of the stress associated with trying to start a business while balancing a home life.
Furthermore, running a business from your home makes some of your housing related expenses eligible for tax credits. You will have to do some investigating to find a VA approved location and apply for the loan. But this can be conducted in the early stages of creating a business plan.
For veterans making the transition into entrepreneurship, any steps that can be taken to reduce potential stressors will have a positive impact.
Look Into Training Resources and Mentorships
There are numerous organizations that are dedicated to helping veterans create a successful business after they've left the military. For example, Entrepreneurship Bootcamp for Veterans with Disabilities is a program that helps teach veterans the basics of the business world and how to create a sustainable business plan. American Corporate Partners is a non-profit organization that helps pair veterans with mentors from Fortune 500 companies in a year-long mentorship program.
In addition to large-scale organizations, many small business owners give back to the community by partnering with veterans and coaching them through the world of business ownership. Check with your local resources and employment centers to see what is available in your area.
Become a Certified Veteran-Owned Business
One of the main benefits of becoming a certified veteran-owned business is the access to contracts through VA that are available only to veterans in the workforce. Each year, the VA spends billions of dollars to benefit veteran-owned business, whether through contract procurement or business building resources.
The VA also operates the Office of Small & Disadvantaged Business Utilization, which is a treasure trove of information about commonly asked business-related questions, such as spousal ownership and tax information.
Look for Team Support
One of the most powerful skills you learn in the military is to work with a team and rely on your team members to keep you going. The same idea applies in business. Ask for support from those around you and leverage it to help your business flourish. Build a team of people you can rely on to assist with the various aspects of your business as it gains momentum. Don't hesitate to outsource to complete the finer details, such as creating marketing materials and social media management. Delegating allows you to focus on the core business.
In addition to asking for support directly, reach out to your network to ask for recommendations and referrals. Every little bit helps when operating a business. By using the available resources, you will be able to cultivate a successful business and start your new life as an entrepreneur.