Are you thinking about setting up a WFOE in China? Well, that sounds like a great start! But, what's next? Starting a business venture, especially in China, can be pretty tedious and confusing. Hence, as a budding entrepreneur, you must know the nooks and crannies of the business-related rules of the country. And, to do so, you have to perform extensive research in this regard to WFOEs!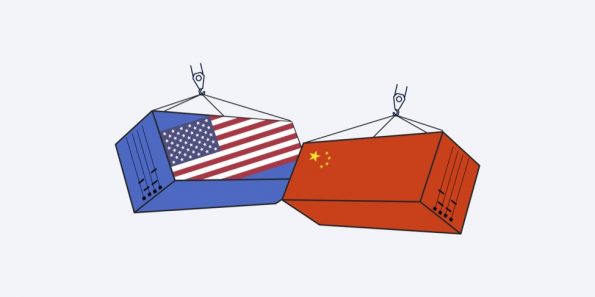 Yes, we know how time-consuming the whole procedure will be for you. And that's precisely why we have curated this all-inclusive guide for you. Without making any further ado, let's jump right into it! 
Inaugurating A Business In China – A Step-By-Step Guide
Before we begin our guide, let us answer the more glaring question –  what are WFOEs? 
A WFOE (Wholly Foreign-Owned Enterprise) is a privately-held organization in China where all the shareholders are from a foreign country. Independent entrepreneurs usually consider it as the most favored option as they can have complete control and autonomy of their company.
Usually, WFOEs can come in three different forms – 
Manufacturing WFOE (you'll be allowed to manufacture your products in China)
Consulting WFOE (easier to establish and operate)

 

Trading WFOE (can export or import their licenses and trade locally)

 
The inauguration of a WFOE in China can be categorized into two segments – the pre-license process and the post-license process. But, before we begin, remember; these procedures may vary depending on your business type. Thus, here, we've outlined the primary aspects that'll be common for everyone!   
Pre-License Procedure
The pre-license procedure of starting a business in China usually entails the following steps – 
Step – 1: Choose A Chinese Name
Aside from the English term, you have to choose a Chinese name for your business. And, while you are at it, make sure to follow the below-mentioned format – 
Name of your company + (the location where you're trading) + Purpose of your organization + Business type
Here's an example of how your corporation's name should look like – 
"The name of your company" (Shanghai) Trading co., Limited
The whole thing will appear in your trading license. Hence, before submitting, make sure to check the name carefully. 
Step – 2: Fill Up The Legal Documentation
After choosing your organization's name, you have to begin preparing legal documents for the company registration procedure. It may include the following – 
The FSR (feasibility study report)

 

Reference letter from the bank

 

The lease contract of your rented office building

 
Step – 3: Make An Application For The Business License
The final step of the pre-license procedure is all about submitting your documentation and applying for a license. You have to send the application to the local government authorities, including – 
Administration for Industry and Commerce (AIC)

 

Ministry of Commerce (MOFCOM)

 
Post-License Procedure
Here are some of the steps that you need to follow after you've received your license – 
Step – 4: Complete The Tax Registration Procedure
After getting your business license, you have to register your organization for taxes at the Local and State Tax Bureau. During the COVID-19 period, various tax relief policies have been incorporated to alleviate several operative burdens from the WFOEs. So, make sure to learn all about them before working on these tax-related documents. 
Step – 5: Register Your Organization With Other Authorities
Before starting your organization, you have to register the same with twelve different Chinese authorities. Some of the relevant ones may include – 
The Technology Supervision Bureau

 

The State Administration and Foreign Exchange

 

The Statistical Bureau

 

The Financial Bureau, etc.

 
Step – 6: Start Your Own Bank Account
Once you are done with everything else, you'll need to create a bank account that trades in RMB. Additionally, you must add another foreign savings fund for the "verification and contribution" of your organization's foreign-invested capital.
Wrapping It All Up!
The overall process of setting up an organization in China can be rather time-consuming and partially bureaucratic. Hence, if you want to focus more on your business, it would be better for you to hire a consultant for this reason. And, the same goes for someone who has previously worked in the Chinese business environment. Therefore, if you think that the task of building WFOEs is too demanding for you, feel free to reach out to an expert!