Startup businesses shouldn't forget about prioritizing communication for sustainability and growth. The right communication channel can bring colleagues together, enhancing productivity. Small enterprises can also start gathering new target markets and convert hot leads to potential long-term customers. Continue reading to know more about using a business dialing platform to help your startup firm.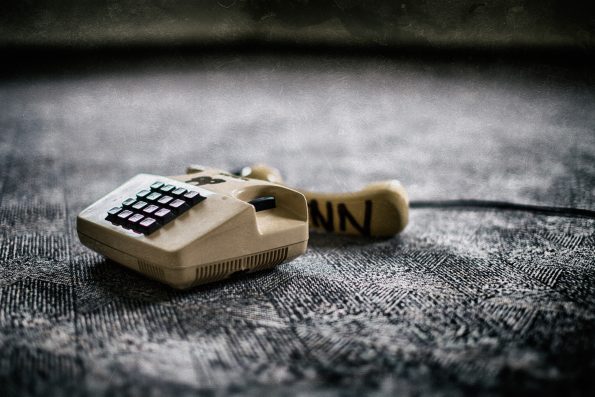 Predictive Dialling
A startup can take advantage of a predictive dialer to reach new and existing audiences. This business dialing solution is a smart outbound calling system made to process and manage calls. The system uses computer algorithms to call telephone numbers fed to a database. Moreover, it can assign live calls to all available agents.
Predictive diallers promote continuous cold calling marketing campaigns. The built-in artificial intelligence (AI) starts calling the next number a few seconds after the previous call, lessening the time taken to contact potential leads.
Use this business dialing solution to increase the efficiency of your sales and marketing staff. Before, your representatives may need to employ manual dialing methods to reach leads. Now, your marketing campaign can reach more people thanks to the few seconds saved from the predictive dialing system.
But, you still need to feed contact numbers into the dialler's database. Otherwise, your agents may even need to wait for a few minutes to a few hours before the next call.
Many business owners agree that "time equals money." Every second lost when your representatives aren't talking to people who might have an interest in buying products or services means reduced opportunities for sales. Furthermore, these potential leads might go to the competition if your sales and marketing agents fail to answer interests. Avoid this tragic event by using a reliable dialing system like Drop Cowboy today.
Improved Customer Service Management
Leads contact a company when they want to ask about the business' offered products and services. Customers call organizations for concerns about their recent purchases. Your startup needs an excellent business dialing platform to cater to these calls.
Your leads and clients expect your company can cater to their needs as quickly and as efficiently as possible. Using other means of contact might not be an ideal means to communicate in this regard. For example, sending an email through a contact form doesn't guarantee that a business representative will read the message as soon as they receive the notification.
On the other hand, a call to a business dialing platform would reduce the time it takes for the company to resolve any customer-related concerns. The less time it takes for your representative to cater to the needs of leads and clients, the higher the chances of gaining better customer satisfaction.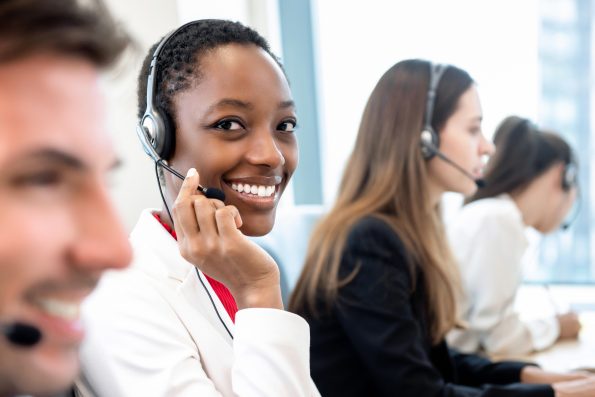 Lead and Customer Relationship Management (CRM) Software Integration
Some business dialing platforms integrate into existing contact management systems for staff members to access consumer history and help executives predict lead and sales opportunities.
Integrating a dialing system with an existing CRM software allows members of the workforce to collate data without using manual input. All output notes that come from calls go to the lead or customer's information in the CRM for stronger data management.
You can use the data gathered to build more competitive marketing campaigns. Also, aim for using dialers that can log and record calls to manage both your company sales and marketing representatives.
Seamless Integration with Other Marketing Campaigns
Cold calling potential customers might not be the first marketing technique on your list. But, you may not need to apply extensive installation procedures and employee training sessions to incorporate cold calling to your current marketing campaign.
Let your sales and marketing staff use the right business dialing platform to contact leads from other sources. For example, your startup company gathers interests from its social media page. Input the contact information of those leads into the dialer's database to let your agents call the individuals who displayed their interests.
Furthermore, if your chosen dialer has a predictive dialing feature, agents don't have to wait for an executive to assign a call to them. Instead, the system will provide the call automatically to the available agent. The staff member may also pull up all other relevant pieces of information about the lead, thereby reducing or eliminating the time it takes to rummage through documents in file cabinets.
Improved Worker Efficiency and Reduced Contact Bias
Business dialing solutions study worker habits to record different metrics like call handling time and total calls made in a day. Startup companies can create a competitive environment for their sales and marketing agents to increase sales opportunities.
Using the right dialing system will help your small business enhance its labor efficiency. For instance, staff members that use manual input to search and dial for numbers might take about two minutes before making the call. Also, assume that the average call handling time is about 20 minutes per agent. So, one representative should be able to call 24 people in an 8-hour work shift. But, the loss of two minutes per call means the company is losing 48 minutes' worth of calls in a day. Hence, the projected number of calls using manual dialing is only 21 or 22 per day.
Inexperienced business owners might think that missing one or two leads per day might not be significant. But, don't disregard the idea that those one or two leads might become long-term clients for your startup. Remember, your company might not have the keen competitive edge that it needs to compete with other large corporations in the industry. Don't miss out on crucial leads that might spell the success of your firm.
Furthermore, using a business dialing platform can reduce the chances of call bias for agents. Your agents might waste additional time if they use a CRM tool to search for their preferred leads to contact. Dialing systems that use algorithms to assign numbers to agents automatically reduces or eliminates this biased method of contacting potential customers. Use a predictive dialer for your cold calling campaign, and you may see optimization for lead and customer calling times.
If you're curious about the different features of an excellent business dialing platform, check out the following video:
Reduces Human Errors
Humans are imperfect creatures, and there might be a time when one of your sales representatives will have created a costly mistake that may ruin the chances of gaining more sales for the startup business.
Picture the following scenario: two agents are looking at the company's contact list to add to their list of "People to Call for Today." Agent A decides to contact a hot lead and proceeds to entice the individual to move to the next step of the sales funnel. The same representative starts to fill the details of the call after completing the conversation.
But, Agent B decides to call the same lead. Now, the potential customer becomes annoyed that your company is annoying him or her to buy your products and services. That hot lead soon becomes a lost sales opportunity. Moreover, that lost lead might decide to spend his or her hard-earned cash on a competitor's offer.
Avoid these expensive mishaps by using the right business dialing system. Aim to use predictive dialers that can automate many functions of a cold-calling marketing campaign.
The algorithms built into this system assure businesses that no two agents will get the same number to call. Once the AI gives the contact number to one agent, no other representative in the same network can take that call, thereby minimizing risks of human errors significantly.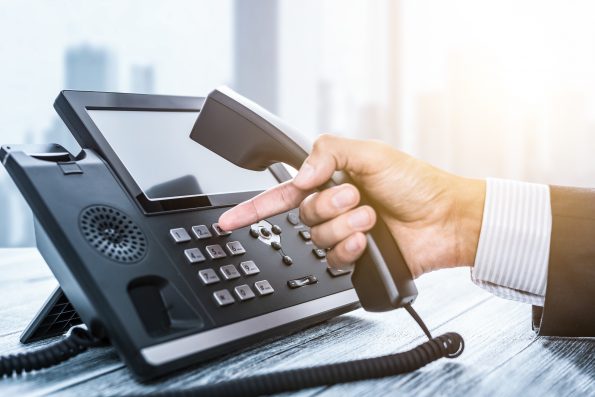 Compliant to the Do-Not-Call (DNC) Guidelines
The National DNC Registry offers people with a choice to receive telemarketing calls or not. If a company calls a number listed in this registry, then the business is liable for legal action from the owner of that number.
Legal actions that are caused by business errors aren't a pretty scenario to handle. Thankfully, many business dialing platforms are compliant to the DNC, along with the limitations placed by the Telephone Consumer Protection Act (TCPA) and the standards set by the Federal Communications Commission (FCC).
These rules might restrict opportunities for startup firms to obtain large-scale successes. But, these rules protect the rights of people.
Another aspect of these standards is that marketing representatives should not be able to call customers at any time of the day, but rather, only at a specified time window. These standards avoid customers being bothered by calls from companies during their busy hours or late at night.
Organizations that fail to follow these rules will have to deal with hefty fines that might amount up to $16,000 per violation. A legitimate business dialing platform will give you peace of mind knowing your sales and marketing agents won't be violating rules and regulations.
Also, aim to use a business dialing system that follows the DNC frequently and updates their systems accordingly.
Enhanced Security
One of the major concerns of businesses, regardless of size, is data security. However, using pieces of networking equipment can put the company's data on the Internet. This may allow hackers to access valuable data which can detriment or halt operations.
Don't lose vital customer and company information to cyber attackers. Use a reliable business dialing platform that comes with enhanced security systems today.
Using secured business tools can be a solution to this problem because they generate encryption protocols for sent and received data. This makes it as if the data sent and received passed through a train tunnel to hide from prying eyes. Another way to solve this is by installing a business contact system with automatic backup features. For example, a dialing app can backup lead data to a cloud storage system. This way, you can recover damaged or lost information when data loss happens.
These features give you peace of mind knowing your valuable lead and consumer data is safe from loss. Remember, data loss doesn't occur only from hacking. This tragic event might also come from scenarios like:
Malware
Physical hard drive damage
Errors caused by power outages
Computer theft
Natural disasters
Corrupted software
Avoid these costly instances with the help of business dialing platforms with near-impassable security features.
Prioritize Existing Clients
Many startup business owners make the mistake of prioritizing their marketing efforts in gathering more potential customers instead of building long-term client relationships. Failure to keep existing consumers loyal may result in negative ROIs. Businesses must maintain interests for both hot leads and existing clientele to promote long-term sales opportunities.
But, it can be very challenging for your sales and marketing team to respond to all lead queries and customer concerns instantaneously. Tagging and finding urgent matters can take extra time, and every second counts when catering to the pressing needs of specific clients.
If you or your representative wastes more time than intended, you might lose a sales opportunity from the customer. The worst-case scenario from that event might be that your startup firm loses a long-term client to a competitor
Use a contact platform with call prioritizing features to help your business identify calls requiring immediate attention. These functionalities help place esteemed clients in consecutive order based on the data inputted by the last caller.
Moreover, if you have high-profile clients, the right business dialing platform will help ensure that their calls don't get lost in queues
Live Coaching
Business dialing systems may have live coaching features to help sales and marketing representatives with complicated situations. This works in the way that the agent hears the coach, but the lead or client on the other line can't.
Use this feature to "barge in," identify, and resolve issues for convoluted scenarios. Communicating with staff members in need of coaching allows employees to become more effective sales and marketing personnel.
Internal and external communications are essential to any business, regardless of size. Your startup firm can benefit significantly with an appropriate dialing platform to handle internal and external affairs with colleagues, leads, and clients.
The right contact system will help your startup company thrive by gaining benefits. These advantages include reducing overhead marketing costs, coach personnel, human error reduction, and predictive dialing inputs. Take the time to research for the best business dialing platform to let your organization experience excellent value for money and reach new heights for your ROI.