There's an extensive number of things to consider when you're an entrepreneur; no matter your business category, these five startup tips can help you find your feet.
Don't Let Fear of Failure Stop You
Deciding to put an entrepreneurial idea into action in the first place is a very scary decision. The courage you needed to begin with to start your own business should continue through every decision you come to make. You may need to take risks as you go along, and you may need to make big and important decisions that you might not have expected. There is always the potential for failure, but don't let that stop you at any part of the process.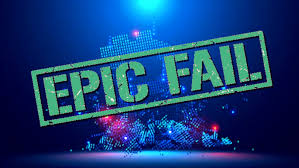 If failure and mistakes happen, that is the only way you are going to learn and improve as you go.
Consider How You Can Save Time and Effort with Certain Processes
Time is ridiculously valuable when you are an entrepreneur. You're not only building and developing new business, but you're running it daily, too. If there are any methods that you can implement to save yourself time and effort on business processes – especially if you are working alone – you should investigate them.
Software and technological features will be a great help to you regarding automating processes and keeping track of data. CRM software will help you to better keep track of your growing customer list and keep important information on file while you concentrate on the growth of your startup.
Never Stop Learning About Your Niche
If you've had a business idea, then the chances are you will already have done extensive research into your target market and business category before proceeding with your startup. However, new knowledge and learning shouldn't stop there. Make efforts to learn more and more about your niche as you go along, and network with professional individuals who have already experienced the business journey you are going on.
Make the Right Investments
Your money as a startup may be limited, which means it's even more fundamental that you spend what you have in the right way. You need to think carefully about what kind of investments can truly add value to your growing business. It may seem necessary at first to have fancy business cards, an impressive location and a designer website, but if you spend the majority of your budget on items like this in the first instance, you may have no money left over to produce anything of real value, no matter how impressive your business cards look.
Be Completely Flexible
Putting a developed business plan into action doesn't mean that you've done all the research you can, have made all the decisions you have to make and know 100% where you are headed. Your business venture may end up being the opposite of what you expected, may end up leading you down a different path altogether or may end up creating challenges which you never could have foreseen.
What matters is how well you adapt to change, and continually learn and improve as you go. Always have a solid business plan to start with, but don't be afraid to change that plan where necessary.