It's almost impossible to sidestep the use of digital marketing in today's business world. You simply can't afford to fall behind if you want to find success. Understanding the modern methods of marketing on the internet can open a whole new door to client and customer possibilities.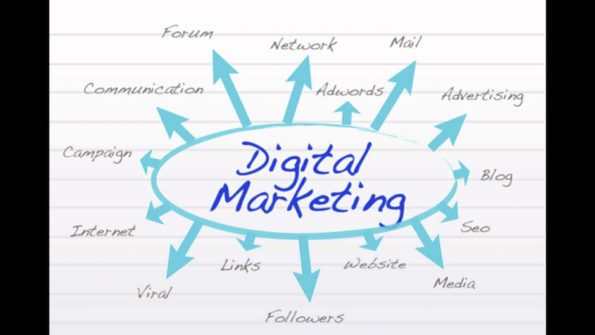 As the business world becomes more competitive, it's important to find ways to stay relevant to your customer group with your marketing. But there may be a lot of different avenues that would be appropriate for your business model. Here are several types of marketing that can help your business thrive this year.
Content Marketing
The content that your business produces for your customers on the web just may be the foundation for any other system of digital marketing you're interested in trying. To catch the minds, hearts, and attention of your audience, you'll need to entertain, educate or enlighten them somehow. You can do this through content marketing. This is also a great avenue that'll allow you to further build your brand name, voice and personality.
This is sort of like the face of your business. It doesn't necessarily have to be promotional, it's not created to be sold or sell anything (except as a working cog in a larger marketing plan or sales funnel), but merely to engage with and entertain or educate your guests- the audience and the potential customers among them.
Search Engine Optimization or SEO
SEO is another foundational element of any digital marketing plan. It can be focused heavily on its own, or it can be added easily to a plan that integrates other methods. It's important for getting your content, products, and website found. It's pretty essential to getting found on the internet at all. Without good SEO it's possible to see little or no traffic, even on really good products and services.
The way that search engines work is by sending out programs that skim through the billions of results that exist within the internet. They go through hand pick out relevant pages by picking out phrases that match what you typed into the search bar. This means if you know what your customers are typing and looking for, you stand a much better chance of getting picked up by one of these "crawlers."
Email Marketing
If you haven't heard of email marketing you are probably new to the digital marketing game or you live somewhere under a rock. Because email marketing is hot right now. It's been labeled the most effective means of marketing and sales online today. And that's a pretty serious statement to make, especially when it's been made by some of the experts in marketing today.
If you haven't started with email marketing, you're going to want to do so. It all begins with collecting emails to form your email list and having something worthwhile to send to them. With this avenue, you can begin to occasionally offer products and services, but be sure not to spam people. An outline for some good content marketing comes in handy when doing this.
Digital marketing ensures that all of your marketing efforts are received by people who have already expressed an interest in your business. That means you have a super tailored audience to reach out to. This makes conversion rates higher than pitching to strangers and allows you to build a continued avenue of communication with customers.
Social Media
Putting up advertisements is the old school way of getting your business out there. Social media advertising takes the tried and true method of cold outreach with fancy images and catch lines and puts it into a modern appeal and practical application.
The potential for reach in a social media advertising campaign is insane. There are so many individuals active on social media today. Many of them are buyers and chronic online shoppers. They may be using social media as a way to find new products or services that they need. Even more effective is to utilize influencer marketing software, which can help lend you the trust that influencers have already built with an audience, thereby increasing conversion rates.
As you can probably tell, all of these types of marketing can work well on their own but really will be most effective when used together. Find ways to captivate your audience, then keep nurturing that connection with them to build trust, familiarity, and sales.