You have an amazing business and you're ready to tell the world about it. It's time to build a website that shows the whole world who you are and why they need to buy from you right now.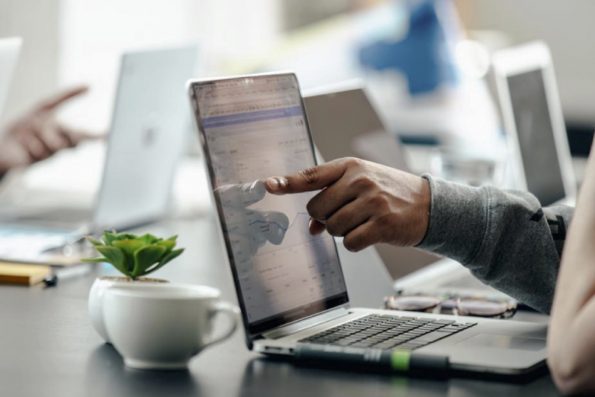 It has never been easier to build a website. However, it's never been harder to build a good one. Yes, there are countless free tools and templates out there, each promising that building your site will be as easy as making a PowerPoint presentation. But, can you monetize them? Can you optimize them? Can you trust them?
Today we will cover the basic things you need to add to your checklist to make sure that your website is set up to succeed right from the very start.
1. A Reliable Web Host
This is the best place to start because this can literally make or break your site's success. This could be the first good or first bad decision you make in digital marketing.
Don't go with a free or cheap host. You don't have to spend very much, but you should definitely spend more than you spent on the coffee you're drinking right now. If you're just starting out, HostPapa offers website hosting that you can rely on, and can afford on a start-up budget.
2. A WordPress Template
Make things as easy as possible and build your website with WordPress. It is the most trusted website builder and content management system on the market for good reason. It's affordable, scalable and simple. You can download any one of hundreds of free templates to customize, or you can choose to buy a theme if it looks absolutely perfect for your business.
You can also change over to another template down the line, with very little effort.
3. A Keyword Plan
Too many businesses will build a website with absolutely no keyword plan at all. They're assuming that all the traffic will just find them somehow. That's not how it works.
You need at least some basic keyword plan in place so you know how to optimize your landing pages and your blog. Otherwise, your boat has no rudder. You're just floating where the current takes you.
You don't need to spend a lot of money on this. In fact, using the trial subscriptions of ahrefs or SEMRush will cost you (almost) nothing and give you enough keyword data to populate a year plan.
4. A Workflow
This is incredibly important. Who is going to write the copy for the website? What social networks are you going to promote this on? How will blog ideas get from your brain onto the site? And how will you measure your success?
In the early days, all of these tasks may be done by one person (i.e. You), however, you should still have a workflow in place. This ensures that you're not handling every task ad hoc or just spinning your wheels. It also ensures that you can hand these tasks off to someone else if need be.
Of course, this is just the start. But it's a good start. Making the right decision when it comes to your website host and builder is crucial, as is having a plan for your keywords and your overall workflow.
You can't guarantee your success by doing these things. However, ignoring them can guarantee failure.