The eCommerce industry has been steadily increasing over the last decade. However, over the last two years, with the impacts of COVID-19, eCommerce has seen monumental growth and accelerated evolution that no one was ready for. 
Not only did this take the experts by surprise but millions of businesses globally also were not prepared for the sheer demand that lockdowns, restrictions, and stay-at-home policies created. Brick-and-mortar businesses had to rapidly evolve their strategies, and those without tangible websites had to rapidly get one up.
So, with 2022 upon us, and most businesses evolving their strategies to a primarily scaling strategy, we thought we would take a look at how to level up your eCommerce website. If you are looking at a few simple ways of making a successful eCommerce website, look no further.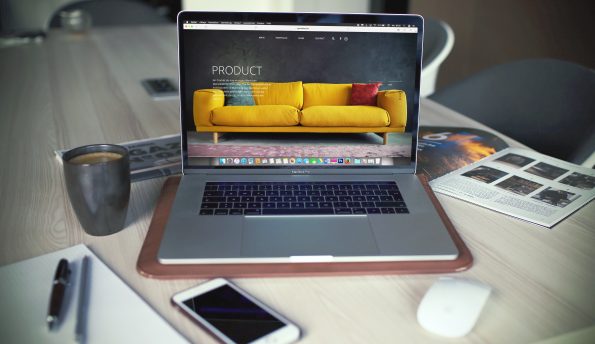 Photo by Igor Miske on Unsplash
Get the Basics Right From the Start 
Many companies make the mistake of simply putting a website together to just get something up and running. The fact is that your website is the face of your brand. It is your online sales rep and your sales tool. So, when you are creating it from scratch, make sure you get it right from the start. 
First, look at your hosting company to help with your successful eCommerce website. Not only do you want it to be budget-friendly and have great support offerings but you will also want it to boost your SEO rankings and have dedicated servers. 
SEO hosting services are affordable and offer streamlined hosting for your site for an improved experience for your visitors. This will enable you to manage all of your domains on one control panel while leaving no hosting footprint behind. 
It will also allow you to effectively use WordPress, which is a great platform whether you are creating a new, successful eCommerce website for your new business, or improving your site for your existing one. 
Focus on the Customer Journey
The aim of the customer journey is to surprise and delight your customers at every stage. Every touchpoint needs to be carefully optimized to ensure that the customer receives brand-centric communication. As we mentioned, getting that right from the foundation of the website is important. If you have not gone through a UX design exercise yet, we highly recommend that you do to make sure your website is CX-optimized. 
If you need some guidance and advice with this, look at investing in a reliable CXM platform. These tools allow you to gain valuable insights from your website to be able to action them to streamline the customer journey. They provide you access to direct and indirect sources of customer feedback so that you can act on it. They also perform automated actions on collected feedback, relieving you of the tedious work. In addition, they enable complete visibility into key customer experience metrics.
With all of this information, you can go back and streamline your site, your page layouts, and your funnels according to what your customer wants. It will be worth your while to regularly take the customer journey through your site too in order to see what your customer sees. If they enter your site through Facebook, for example, what is the journey to payment and the cart, and what might be hindering them along the way?
Perfect Your Landing Pages 
Spend some time going through each landing page. Your home page and product pages need to be optimized for conversions. So, make a list of the following:
Images need to be high-quality, story-telling, yet web-optimized so they don't slow your page down; 

Your CTA should never be below the fold. Keep it above the fold to drive conversions; 

Keep branding aligned throughout the website, including your CTAs. You will want them to pop but still have a place on the pages; 

Copy and content should contain the right keywords yet be simple and descriptive enough for your customer to read them effectively. It will also need to inform and educate your customer; 

Pop-ups are necessary and vital for your website. Make sure though that they can easily be closed, don't impede too much on the website and do not slow your website down. 
Product pages are elements that you will continually need to perfect. They will need to contain high-quality images of the products that you are selling, as well as strong, informative descriptions. Reviews are also great for product pages as they not only help increase conversion rates but also heighten SEO. 
Lastly, keep the information as open and transparent as you can. Provide shipping fees, admin fees, and payment options from the product page. Don't wait until your customer is hitting the checkout pages to spring surprise costs on them. This is where the highest cart abandonment happens and it can easily be fixed.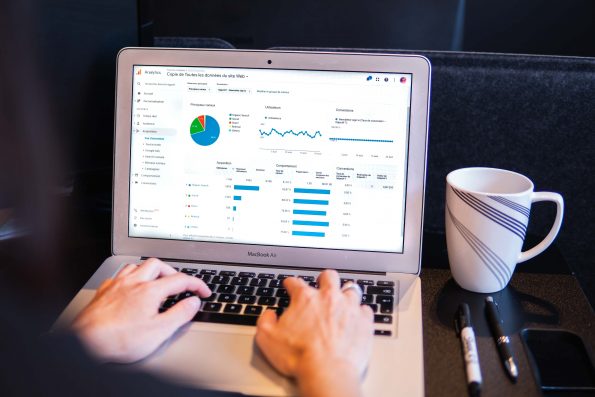 Photo by Myriam Jessier on Unsplash
The Bottom Line 
Your successful eCommerce website is an ongoing work of art. Keep an eye on your traffic, where it is coming from, how it is behaving, and where it is falling off. With this data, you will be able to fix any problems that may arise, or duplicate highly successful campaigns. Keep testing different aspects of it, and try out A/B testing principles to see what really works on your site and what doesn't. With this constant monitoring and data, you will shape a highly successful and brand-centric website.