A startup business that has managed to stand out and stay afloat is commendable in itself. The next step is to scale up. For your small business to grow, you need to implement an effective business strategy to boost your performance. Here are a few ideas to add to your strategy that will help you grow your scaleup business.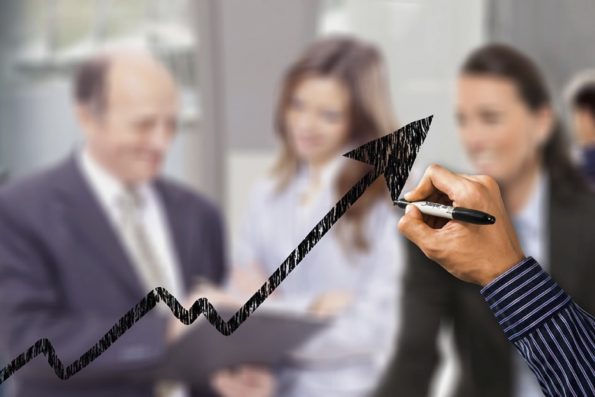 Develop Your Skills
A successful entrepreneur doesn't need to be well-educated, but they should have strong business acumen, an array of skills, and a lot of good luck too. You can't control your luck, and business acumen will come with experience. However, you can develop your set of skills. Inclusive Leadership Online Certificate Kelley Business School offers an array of qualifications that will beef up your business know-how and make your startup stand outs a scaleup business.
Inclusive Leadership
In the 21st century, all reputable companies should be championing diversity, equity, and inclusion. With the Inclusive Leadership Certificate, you can proudly say that your startup shares and represents these values. This course will enhance your skills as an inclusive business owner and leader, and you can use the certificate to back up your company's values too.
Be Seen Online
Did you know that over 70 percent of B2B decision-makers and approximately 80 percent of consumers search online before making a purchase? With these figures, you need to make sure your scaleup business website is impeccable. In addition to up-to-date business information and an easy-to-browse website, strengthen your online presence by optimizing your website. Search engine optimization (SEO) will help improve your visibility online, generating leads. Good SEO involves high-quality website content with effective keywords that consumers use when searching for a product or service. With a combination of the two, plus various other factors, your website will appear at the top of a search engine. SEO will maximize your online visibility and increase organic traffic to your business website.
Network
As the startup owner, you have probably experienced feelings of loneliness at some point during your battle to survive. Networking not only allows you to get your service or product out to a consumer, but it also gives you the chance to rub shoulders with people in a similar position you are in. By all means, you can network at community events, trade shows, or even at your local gym. In addition, you can also join support organizations where you can speak to other entrepreneurs too.
Offer Good Customer Service
Your customers are your lifeline which is why you need to make sure your customer service is top-notch. This is especially important if you're not in the service industry. Don't think customers care about what you offer; if you are somewhat lacking, they will expect you to deal with it. Efficiently. If you offer face-to-face customer service, make sure you are always professional, no matter the complaint. Social media is a great way to maintain good customer relations. Whether it's a change in business hours or a relocation, social media platforms can be used to update customers. In addition, you can use emails and regular, old mail to inform customers of any changes that enhance your scaleup business.