The financial world has seen some very successful people in the past few decades. One such person is Stephen Braverman. Steve conquered the financial world over the last decade with some of the most creative ideas that changed the market. His latest success is Dignity Gold which was founded in 2019 by Braverman and his partner Kent Swig.
In this article we will look at his journey and the characteristics that helped him achieve what he has done.
About Steve Braverman
Stephen Braverman has been working in the trading industry for more than 30 years. Initially, he spent the first ten years of his career at the Knight Capital Group, Inc. Later on, Steve served as the Managing Director of Listed Equity Trading.
After working at Knight Capital Group, Steve started working at Clearview Trading Advisors. There, he traded securities and managed a discretionary account for a California-based hedge fund. Along with that, he constantly demonstrated profitability with very low volatility.
After working for several companies, Steve then started to focus more on his financial ideas. It was after this he founded, as well as became a Board of Director Chairman of the company Liquid Holdings. The company was well known for its order delivery system, Liquidity book, and NYSE partner. If you think that's where it all ended, you'd be wrong! Steve also founded the company B3Square1 LLC, which is an online gaming and software company.
His Latest Accolades
After several financial success, Steve founded the company Dignity Gold alongside his partner Kent M. Swig. The company's main aim was to issue the Dignity token which could be backed by gold deposits located all around the United States. On this basis, the company released its token known as the DIGau token.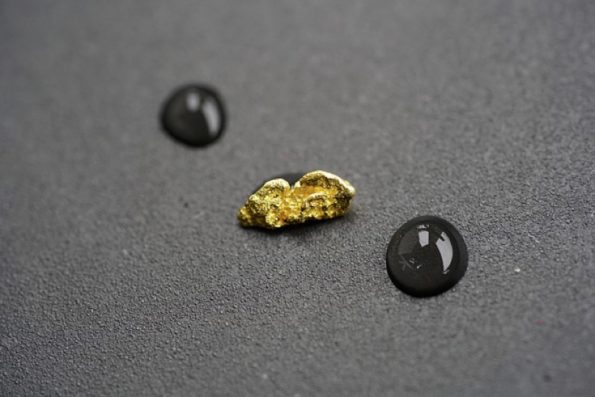 The DIGau token's value is backed by gold. There is approximately $6 billion in verifiable & proven gold reserves pledged under deeds of trust, and a pledge and security agreement is assigned indirectly to Dignity Corp through their parent company Dignity Gold. A verified NI 43-101 geological survey report mentioned that the gold reserves measured about 3.4 million ounces.
One of the mines contains a large amount of gold is located at Burnt Peak in Lincoln County, Nevada in the United States. The mine is known as the Panguitch Claim. It is one of the contiguous claims at the location. The company's main focus is to incorporate new ways of investing in the precious metals, mining, and mineral sector in the United States. To achieve this goal, the company is to expand its financial expertise, regulation-forward approach, and diversity.
Why Dignity Gold is Steve's biggest breakthrough yet
Dignity Corp., which is a wholly owned subsidiary company to Dignity Gold, already implemented the creative business plan of using gold reserves to back up its token, and the company has already released the first batch of tokens on November 15th, 2021.
With the legitimacy and solid security of these tokens, many investors are taking a keen interest in investing in the token. The wallets that the DIGau tokens will be issued in completed process of KYC/AML (Know your customer / Anti-Money laundering), making the system legitimate and secure.
Holders of the DIGau token will potentially be receiving distributions and warrants to purchase other minerals tokens at a discount. In addition, each token holder will receive 15% of the profits of a corresponding investment fund tied to the DIGau token. These token holders will be allowed to use this as a lending base that every investor will be trying to get a hold of these tokens!
Conclusion
Although Stephen Braverman has achieved great financial success to date, he should be able to go one step further with Dignity Gold and make DIGau a super successful security token.