Yes, it would be amazing to have insane amounts of money at your disposal. Wanting to live luxuriously is nothing to be ashamed of and it's something many people strive for. However, that lifestyle is simply not the reality for most of us entrepreneurs. Fortunately, there are some tricks that can bring you closer to that opulence you're longing for, even if you don't feel like you can afford it. Here are several ways you can lead a lavish life without actually spending lavishly.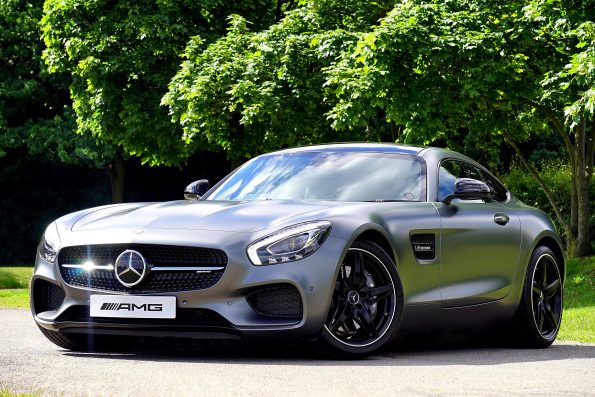 Be Smart with Travel Plans
Traveling on a budget doesn't necessarily exclude all hedonism. If you don't want to overspend on your trip, but you still want to feel special while on vacation, you should start making travel plans early enough. Above all, this gives you the opportunity to buy plane tickets at a lower price, which can leave you with more to spend once you arrive at your destination.
Second, instead of making reservations at an expensive hotel, try finding an apartment for rent instead. That way you'll be able to stay longer and you'll enjoy more flexibility when meals are concerned, as you'll have an access to a kitchen. Just go through reviews for a specific apartment and see what other people who've stayed there say about it, so that you can find the coziest one for yourself.
Plus, you can book some amazing adventure tours & activities to see places away from the most popular tourist spots, which can provide you with some incredible and fulfilling experiences. Finally, if you have that option, avoid traveling during the tourist season, as prices tend to go up then. Visiting a destination that you've always wanted to see can be just as rewarding if you travel out of season.
Get Quality Beauty Products and Treatments
You may not have thought about this, but brand doesn't necessarily equal quality. In fact, you can get exceptional beauty products if you simply look beyond the brand names and think outside the box a little. For example, instead of the pricey makeup removers, you can get some organic coconut oil, which will do the job and leave your skin soft and smelling lovely.
Similarly, you can get some excellent drugstore makeup products, which are just as good as the designer cosmetics, but much more affordable. If you don't want to waste money on professional manicure and pedicure, you can always buy a few premium nail polishes and use them over and over again. You can do your own manicure or have a friend do yours and then do his or hers afterwards.
The result can be the same and you'll get to spend quality time with somebody you care about. If you want massages or being pampered by a hairdresser, you can do that for very little money, too. Massage school and hairdresser academy students usually need somebody to practice on, and they'll do their best to make you feel great and look stunning at a low price, if you only give them a chance.
Dress Fashionably
If fashion is something that's important to you, but your finances don't allow you to keep up with the lifestyle, you should start looking for different ways to get the pieces you want to wear. If you're not familiar with what's selling at your local thrift shops, perhaps you should go and browse through a few of them.
You'll be amazed by what you can find there and how little you'll have to spend to get your hands on top-of-the-line clothing items. If that's not something you're willing to do, you should try using the internet to your advantage. People buy extremely expensive clothes, then simply change their minds and sell them online as used, for a fraction of their original price.
Not only is this something you can afford, but you'll sometimes get the items unworn, and with the price tags still attached to them. Another option is not to buy designer clothes, but rent them instead, wear them at an important event and then return them. Ultimately, you can visit different outlets, where you can shop for clothes and shoes at retail prices, or you can simply wait for something to be on sale before you buy it.
Stay Social in Style
In case visiting bars and restaurants is something you love, but your wallet doesn't, perhaps you can compromise a little. For example, if you want to wine and dine at particular restaurants, but their prices are too scary for you to even consider, you should see what they charge during lunch time.
Some restaurants have different prices for the same meals during the day and in the evening. Also, plenty of restaurants and bars have happy hours, even the posh ones, so meet up with your friends there at the right time and have some cocktails or a delicious meal at a reasonable price. Keep track of events in your city or town and you'll surely come across some free or discounted ones you can attend.
It's not impossible to spend an evening at the opera or visit a classical music concert without spending anything. It's similar with museums and art galleries. Go to an opening of an exhibition. On top of reveling in art, you might even end up having some free cheese and wine. Last, but not least, many cinemas sell tickets for half the price on certain days, so choose those days precisely to see that film you've been waiting for.
It's not necessary to be filthy rich to have some luxury in your life. If you approach the issue with some resourcefulness and imagination, you'll be able to lead that upscale lifestyle in no time.