For a very long time business world was seen as a boys' playground while women were either completely absent or left with the crumbles. Fortunately, things are changing and they are changing fast. These days, women-owned companies make as much as 42% of the US economy with a steady rise of 3.9 % on a year-on-year basis. However, this strength in numbers, as welcome as it is, doesn't always translate to more favorable circumstances since the path of female entrepreneurs is still riddled with numerous problems and often gender-caused obstacles.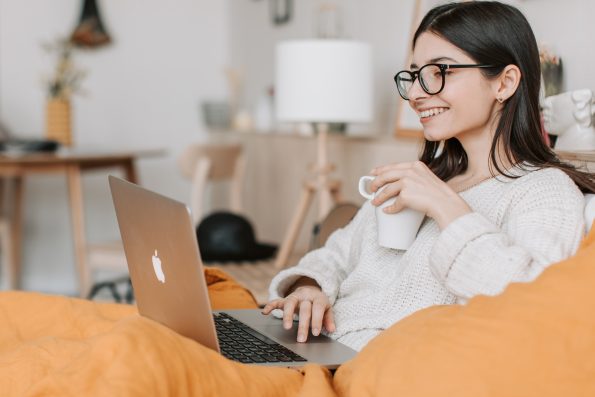 Let us take a look then at a couple of tips that should help aspiring ladies overcome these obstacles and take their rightful place in the global business landscape.
Foster creative minds and leadership abilities
Although the world moving in a very positive direction corporate world is still to some extent riddled with old-fashioned opinions and prejudices. There is no better way to tear down these stereotypes than by demonstrating some good old leadership skills and fostering creative thinking. So invest some time into your soft skills, engage in creative problem-solving, learn to effectively communicate your ideas, and find a way to assert your attitude over the associates. A successful entrepreneur needs to possess these traits.
Leverage the gender to your advantage
Of course, you will have to do this in very good taste or you are running a danger of coming off cheap. But, you also shouldn't escape from your identity especially if you can use it to describe your struggle. Good storytelling is important in all aspects of your business ranging from writing the mission statement and basic branding to crafting a strong customer experience and coming up with effective marketing. So, why wouldn't you use your identity as an asset rather than a disadvantage and paint your corporate efforts with more inclusive colors?
Explore varied financing options
As bad as this may sound, the fact remains that female entrepreneurs sometimes have a problem in securing stable financing for their projects. These initial problems can plague the company long after its launch. That is why it is highly recommended you explore as many different financing options as possible and always have a backup plan for eventual cash flow problems. For instance, securing a Trade Finance loan will allow you to quickly remedy smaller financial problems without engaging in long-term high-interest obligations.
Support other female entrepreneurs
This is where the strength in numbers we have talked about above can work to your advantage big time. Making a conscious decision to support other female entrepreneurs, buy supplies from female-owned vendors, and employ female workers. These moves will earn you a lot of goodwill in the communities where women struggle to find secure employment and start their own gigs. Besides, working with like minds will open up the doors for shared marketing initiatives and maybe even lucrative partnerships.
Try to make the women's voices heard
The help you are going to offer to the local community doesn't always have to be limited to financial support. Once you start building up clout in the corporate world your brand can become a very powerful voice in support of women and put a spotlight on the problems they are facing. Even if we put aside the numerous altruistic reasons why you would make such a noble move, you still get the reward in the fact that people are more likely to support companies that are showcasing a high degree of social responsibly.
Keep a clear vision
There are a lot of female entrepreneurs who fell into the trap of trying to prove their worth by trying to please everyone at the same time. This bad habit can only produce indecisive decision-making and too many compromises. What you should do instead is to trust your decisions and keep a clear vision all the way through. This objective will be much easier to accomplish if take some time to write down the business plan that will minutely describe all facets of your company including its short-term and long-term goals.
Build a strong professional network
Business networking is a process of building a set of mutually beneficial relationships with other business people, influencers, and potential clients. Obviously, these bonds can do nothing but help your company, and the more you get, the faster you will see yourself climbing on the corporate ladder. Still, if you want to achieve some noteworthy goals, you will need to enter this process with some tangible objectives like becoming a source of education, seeking opportunities, improving brand awareness, or looking for mentorship.
We hope these few topics gave you some idea about the biggest challenges laid out in front of modern female entrepreneurs and hopefully provided a couple of ways you can overcome these common obstacles. The business world is making big steps in the right direction but in spite of all good intentions, some problems you will face are still gender-coded. Sorting through them will be hard, but now you at least know where to start.