As technology has grown and evolved around our society, communication has become easier and more accessible than ever. Unfortunately, even with the quick accessibility of most communication methods, sometimes communicating the right message isn't so easy. Sometimes streamlining communications is the most effective means to open up communication channels, prevent misunderstanding, and create better understanding. Using SMS communication is ideal for marketing, especially since it has an incredibly high open rate, robust response rate, and fantastic reach. But did you know using SMS isn't restricted exclusively to smartphone and text messaging? You can use SMS online as well. Here are a few benefits of using SMS online.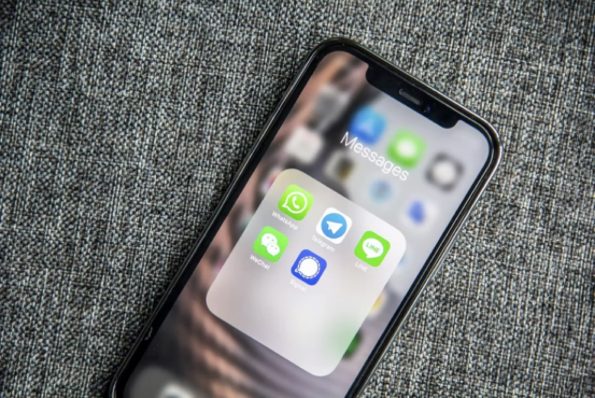 SMS Defined
SMS is one of the greatest technological innovations in communication technology in recent memory. An abbreviation for "short message service," an SMS message can run anywhere from 160 characters. If multiple messages are sent (or the message goes over that 160 character count), most carriers split it up into multiple messages. Instant messaging apps, web browser functions, VoIP services, and smartphones all use SMS in some way. SMS text messages are a common and widely used communication method for many people worldwide. In addition to SMS, a multimedia media message (MMS) service takes SMS to the next level by allowing multimedia (sound, video, images) to be transmitted via a text message. There are significant differences between the two, but they often work in tandem to facilitate our modern communication methods.
Messaging From Your Desktop
Despite the convenience and utility they provide in our daily lives, writing and communicating with a smartphone can actually be a bit of a hassle sometimes. After all, who wants to deal with the trouble of picking out letters on a small screen or swiping around the keyboard to write your messages? Doing it from your desktop computer works an awful lot like those old instant messaging apps but with many more powerful tools that integrate with your current workflow. You can also choose which number you send a message from and can easily shorten links with a URL shortener before sending them to your contacts. Messaging from your desktop is convenient, practical, and worthwhile for any style of messaging whether it's communication with colleagues or for marketing purposes.
Have A Full Conversation
It would probably be a bit of an understatement to say that having a full conversation via text messaging without any kind of misunderstanding or frustration. Text messages often contain abbreviations, emoticons, and shorthand to make it easier to communicate in short bursts rather than one long conversation. But what if you could leverage this technology to have a full conversation and actually create understanding between two parts or more? Well, with the ability to send and receive SMS or MMS online, you can! All you need to do is select a software solution, create accounts, set up the different numbers you want to use and your contacts, and start using SMS from your computer pretty much immediately.
Keep Track Of Conversations
When you're communicating with a large group of people — whether they're existing / potential customers or colleagues at your organization — the ability to keep track of conversations is pretty important. The truth is that contacts typically want to have a quick conversation. Time is a commodity and many of us don't typically have an infinite amount of it. By keeping track of SMS online conversations, you can see when somebody reads a message or responds to it. At that point, you can reply or act on the message in real time. Any communication gaps are then filled by your tenacity and ability to stay on top of them. Texts can be far more efficient in communicating a message and getting things done while also serving as a written reminder to the recipients. This makes conversation tracking an essential tool when it comes to making sure your communications matter.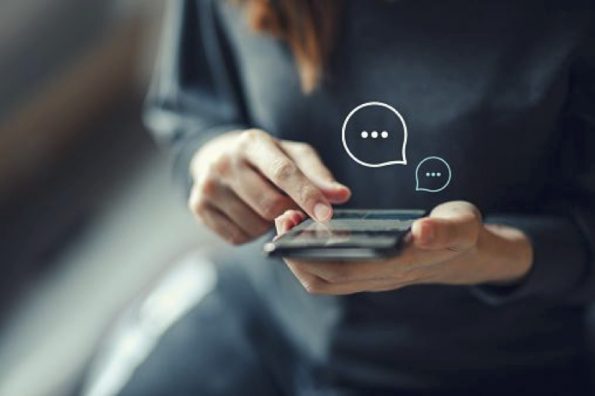 Streamline Communication
Communication is one of the most essential aspects of life itself. Without quality communication, your marketing will fall flat. But there are certainly ways to attenuate and address that concern. Using message templates is quite useful for sending messages quickly and streamlining most business/marketing communications. Dedicated phone number groups or clustering contacts by name, organization, and other such vectors also improves overall communication. Better yet, using SMS from your computer makes sure that any messaging is not only toll free but also does not cost additional money due to long distance or higher character counts. So effectively, you're saving money while also efficiently communicating with just about anyone. As with any communication technology based solution, there are both free and premium versions that have different attributes, so do plenty of research, try out a few different options, and get ready to use SMS online for many years to come.