Why is closing so important?
Imagine a couple wants to get married. It won't happen unless one asks the other to marry. It's the same in sales; a customer needs to be asked for a sale to close.
What is a close?
Neil Rackham, author of Spin Selling, defines a close as "anything that puts the customer in a position involving some kind of commitment". So a close is not just about asking for the business, it's anything that advances a sale, which includes confirming to meet, agreeing to introduce you to colleague, or committing to trial your product. And, of course, confirming a sale.
Recommended articles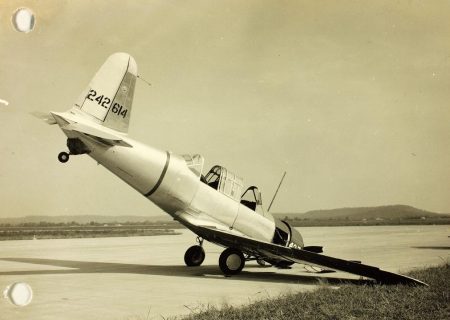 With more wanting to become entrepreneurs, it's only natural to be excited and want to get things up and running.
Three timeless techniques
Closing fills people with dread due to a fear of rejection or being perceived as pushy. But think of closing in this way: you're simply helping the person make a decision to get what they want by using your product. To help you, here are three simple and effective closing techniques that work in different scenarios:
The Trial
The first close I ever learned, the trial is an excellent technique for different stages of the sales process that tests a client's readiness to buy. The key words are, "if" and "would".
Before delivering a presentation, you could say: "Before I begin, if you're happy with how we can save your back office space so you can sell more merchandise, would you be willing to move forward with a trial this week?" The prospect's answer will give you an indication of where they are, giving you the opportunity to address their concerns as you go along.
To use a trial close for the final ask, wait for the moment when the client expresses interest or a demand for something. Instead of saying "yes we can do that", you could respond: "If we can code in that extra feature you want to help you monitor user stats, would you be happy to move forward today?"
The Alternative
This close gets the prospect thinking about owning your product by giving them a choice. Several years ago, after sitting through three interviews for a job, the ball was in the court of the hiring company. The last communication from them was, "we'll think about it".
Ten days passed without news. My current employer wanted me to travel to East Asia for 7 days, incurring thousands of pounds in expenses for business opportunities I would not be able to pursue should I start a new role. I emailed the CEO of the hiring company with the following:
"My company wants me to travel, costing them several thousand pounds. Not really fair on them if I'm not around to follow up. To help me decide, what start date do you have in mind, January or February?"
Their response? "February".
You can also use an alternative close to secure meetings. Instead of asking a prospect if they want to meet, say, "I can drop by your office on Thursday at 2 or Friday at 11, which date works for you?"
The Assumptive Close
The beauty of this close is, like the alternative, it steers attention away from a yes or no decision, directing the listener towards how they may benefit from the product or service.
One client - that has developed an app to help businesses engage with customers - wanted to give the prospect a discount to help accelerate a sale. Instead, I suggested she present the prospect with different design elements fitting their needs and ask which elements they preferred.
"How many questions do you want to ask? How many partner logos do you prefer?" were the kinds of questions she asked her prospect. The prospect answered "Four would be enough. Five might be too much. Two logos, so we don't clutter the screen". These answers created small commitments on the part of the prospect. The sale was closed a week later.
Another example of an assumptive close: "Who should the invoice be made payable to?"
The assumptive close works with different product variables, dates, and points of contact. The key is to simply assume the next logical step is for you and your prospect to work together.
Caveat
Closing techniques only work if your prospect wants and needs what you're selling and believes in you. The most sophisticated closing techniques will not work if you haven't established a real need or demonstrated how you can help them get what they want using your product.
Your turn
Pick one of these closing techniques and start practising it today. If you're planning on meeting friends, ask them if they want to meet at 7:00 or 7:30pm. Or if you're trying to get your niece to eat her vegetables, instead of telling her to eat her lunch, try negotiating with an alternative close: "If I let you watch fifteen more minutes of cartoons you asked for, will you finish your lunch?"