Data science is a very important, and therefore a very lucrative field to base your business around. There are multiple business opportunities, from individual consulting, company consulting, data reporting, and more. Every business could be better with a data scientist on their team, but most will not be able to afford it. That is where the true potential of a data science consulting company focusing on data comes into play.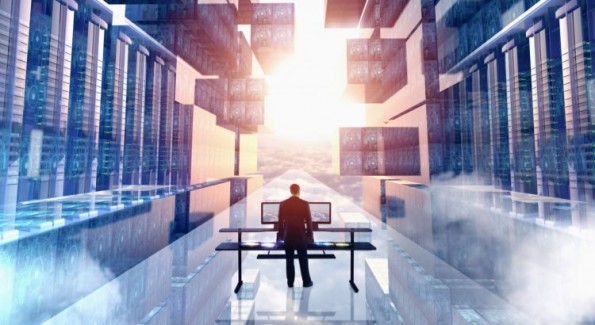 There are a variety of B2B business opportunities that you can focus on and use to succeed.
Types of Businesses You Can Start in Data Science
There are several business models that you can choose when your goal is to start a business focused on data science.
A Data Science Analysis Service
Analyzing data and businesses through their data is a very important task. It can help you make key recommendations that will help businesses operate more efficiently, with less waste and more productivity at the heart of everything that they do.
Consultation
The key difference between offering data analysis as a service and working as a consultant is simple: the level of detail you offer in your recommendations. In the first option, the client will often come to you with a specific problem. In this option, they simply want to improve their business. Data analysis is a key part of any consulting data science business and can help you stand apart from your competitors by using real figures personal to your client.
Insights and Reporting
There are entire data science business companies that work to understand and quantify trends. Their work is instrumental in helping businesses worldwide learn more about the world, where it is going, and their customers. However, there is a lot to analyze, so you must choose a niche to specialize in. For example, it could be using data analysis to understand medical trends, business trends, social trends, etc. Chances are you will start with a hyper-specific niche, and then as you expand, grow your reporting services into other areas in your field.
How to Get Started
Starting a business that focuses on data science means that you need to have the skills before starting. If you cannot provide the service well or the final product that people are looking for, then your business will fail. Similarly, not having a clear business idea, and launching with too few resources, could also spell doom for your company. To help you get started, follow these tips and suggestions so that you can get off to the right foot:
Improve Your Personal Qualifications
To start, ensure that you personally have the qualifications necessary to attract and impress clients. At a minimum, you should look into achieving a master's in data science if you do not already have one. You do not even need a computer science or data science bachelor's degree to earn this master's, only a background in algorithms, math, or statistics. Of course, you will also need to be familiar with a few of the most popular computer coding languages, but this is par for the course for any data science role and should be something you already have under your belt.
There are on-campus degrees and excellent online data science masters options, allowing you the freedom to learn in a way that suits you best, and accommodate for your schedule. For most, this will often end up being the online option, as it allows you to choose the best degree, from the best institution, without spending your life in a big move, or having to sacrifice your family life or working hours.
Those with a masters in data science will master database management and analysis techniques. You can also specialize in either AI & Machine Learning or in Big Data Analytics, depending on what type of data and what type of data science business you are looking to start up.
Have a Clear Business Plan and Roadmap
Having the necessary qualifications is the bare minimum. It is, after all, one of your key selling points and the heart of the services that you will offer. What you will need next, however, can also make or break your data science business.
You need both a business plan and a roadmap. A business plan ensures that your idea is solid, that you have multiple revenue streams, know what you need and how to get it. It is often the minimum required to get startup funding from a bank or the SBA and can also help keep you on track during startup.
You should also create a potential roadmap. This roadmap should outline the ways that you can expand, where you would potentially want to expand, and how you can expand. For example, if you report on sustainable shopping trends in the United States, you can then expand your expertise further into retail as a whole.
On the other end, you can also offer more services. On top of data analysis, you can offer business coaching and consult, for example.
Sourcing Startup Capital
The best way to fund any business is to try to source from multiple locations. It can be difficult to get full funding from one source alone. Some of the money should also come from your own savings (but not all of it), banks, investors, and even friends and family. Keep everything in writing and above-board, especially when dealing with loved ones, so that they can get their investment back and you can prove yourself trustworthy.
How to Grow Your Business
You need to get your name and reputation out there if you want to grow your data science business. To do this, you will need a multi-prong approach. While, of course, past clients are a great way to grow (through referrals and testimonies), they are not the only way forward. You can also become a thought leader. Give talks, write papers, get published, and so on. By getting your name, and your business out there in places of authority, clients will come to you for the expertise they have already come to rely on.