Starting a business from scratch is both exciting and demanding. You're pouring everything you have into your startup and with some strategic planning, careful considerations, and a lot of willpower, you're determined to make it the success you know it can be. Of course, in the business world, enthusiasm is a valuable asset, but it will only get you so far. If you want to get ahead, push your success forward and bring in more clients, you're going to need to find ways to stand apart from your competitors. For one, having a greater sense of business professionalism.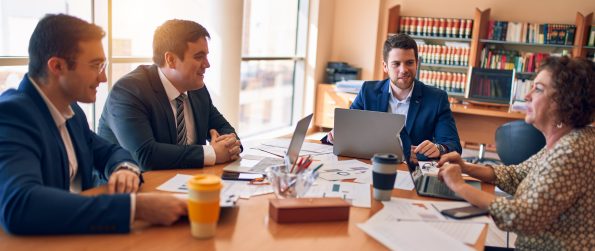 Whether you're offering freelance website design services, accountancy or you're a professional photographer, your market is likely to be saturated and with so many other entrepreneurs vying for the attention of your target market, making yourself look as professional as possible will help you turn heads.  In this post, we'll explore some straightforward ways you can make your start-up look more professional – read on to find out more.
Get Your Invoicing Right
Getting your billing and invoicing right doesn't just mean you'll get paid on time, it also gives you the opportunity to highlight to your customers, how professional you are and how seriously you value their custom. Using the right invoicing software – you can access free invoice templates, here – means creating unique and fully tailored invoices, that showcase your business professionalism, remove the possibility of mistakes and helps you to get paid faster! Creating invoices can be incredibly time consuming and laborious, therefore investing in invoicing software that provides customisable templates and sends out invoices automatically, can give you more time to focus on other areas of your startup.
Ensure Your Online Assets Shine
From your website to your LinkedIn page, your social media pages and posts, everything that is considered a digital business asset should shine. This means a professional-looking website with a sleek design, and good looking, engaging social media pages and content. High quality and professional looking images will help set the tone of your startup as well as plenty of CTAs and other ways to get in touch, can help prospective customers over the line.
Maintain High Levels of Professional Communication
Whether you're answering messages on WhatsApp, replying to emails, talking to the bank, a prospective client or someone you've dealt with before, when you're discussing business and conversing with clients, business professionalism is key. Even the smallest of details and communications with clients gives them a huge insight into the way you work and the way you handle clients. Always maintain high levels of professional communication across the board.
Always Look The Part
You might be working from your spare room, but that doesn't mean you shouldn't look the part. Imagine holding a client meeting via Zoom call and the person handling your account was dressed like a slob – it wouldn't sit well! Of course, you don't have to worry about wearing a full suit, just ensure you're smart, well-kept and reflect the quality of the work you're doing.
Final Thoughts…
Appearing as professional as possible can help set you apart from your competitors. Consider these points about business professionalism and implement them straight away.