As the owner of a small business, you may not be as aware of the big technology trends that bigger businesses will be accustomed to using. Technology is essential for modern day businesses, as they can play a vital role in the efficiency and growth of your business.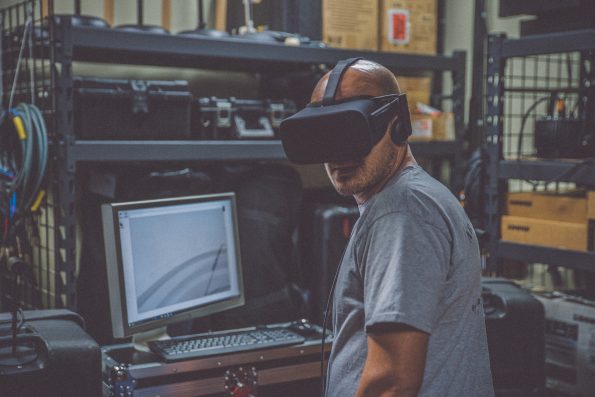 Emerging technology trends often become widely accepted across industries and can be a great way to compete with a competitor. Here are some small business tech trends that you need to know about as they could be key to your company's success.
Software Unification
Communication is essential for any business, and there are always new technologies developing to make it much easier for companies to communicate with their clients. This can include programs such as Basecamp to help companies plan projects to their client's satisfaction.
Similarly, it is also important that a business has good communication between its employees. If your team can easily communicate with each other, then it is likely to improve efficiency. However, connecting these forms of communication can be difficult, which has created the need for software communication. This involves the integration of platforms, so that software can be easily connected.
There are many benefits to integrating your software, and through using the application created by PieSync.com, you can sync contacts from various other applications. PieSync can connect any number of apps to keep your contact data synced which could save your business an average of 25 hours every month. This contact sync app can also increase profits by up to 15% by keeping your customer data up to date.
Importance of Cybersecurity
Small businesses are often the main targets of cyber-attacks, as hackers often don't expect them to have top security measures to protect their company data. Research has found that only 16 percent of small businesses consider themselves at risk of falling victim to a cyber-attack, although in reality, 61 percent of attacks occur against small businesses.
Therefore, it is no surprise that cybersecurity has become increasingly important for small businesses, and technology experts predict that throughout 2019, small businesses will start to consider their online security and protection measures to be as essential as enterprise businesses deem it to be.
Influencer Marketing
Influencers on social media are one of the more recent marketing strategies, but this trend has become increasingly popular in recent years. Working with popular internet influencers has become a great way for a company to get their products or services recognized.
Having a popular influencer to use their platform to discuss your business is a great way to personalize your marketing strategy as well as develop your customer base. This will also help you research your target audience and how to appeal to potential customers. You will, however, need to do some research on who the most popular influencers are in your industry to make sure that you utilize this form of marketing strategy.
It can be difficult for small businesses to keep up to date with the most recent technology trends, but they can offer effective and affordable methods for a more developed and more efficient business.