Do you have a passion for numbers and bookkeeping? Are you looking for a way to start your own business? If so, creating an accounting firm may be the perfect option for you. This guide will outline everything you need to know about launching your accounting practice, from setting up your business structure to finding clients. If you're ready to embrace self-employment, keep reading!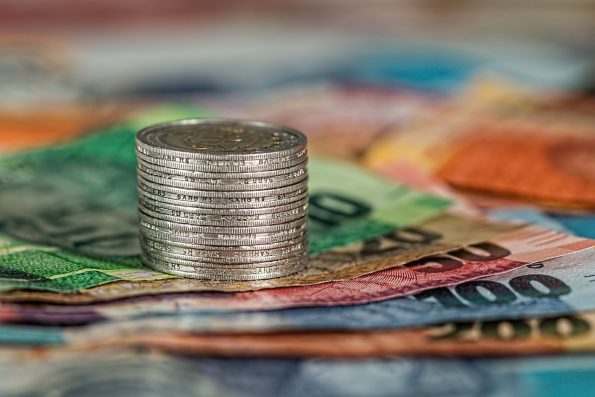 What is an Accounting Firm?
An accounting firm is a business that provides clients with financial management services. These may include auditing, tax preparation and planning, bookkeeping, payroll processing, and more.
The structure of an accounting firm depends on its size: Some are one-person operations run out of the owner's home office, while others employ hundreds or thousands of people in multiple locations around the country (or world).
Accounting firms typically charge for their services either by the project (e.g., preparing taxes) or on an hourly basis depending upon what type of service they provide to customers – some offer advisory work and compliance tasks like filing returns. The cost will vary based on how many employees there are and whether those workers have accounting degrees or other professional certifications.
Talking of education, if you want to make significant cash, you must consider an MBA in accounting. Google 'Ways an MBA in Accounting Can Help Your Career,' and you'll be surprised by what you'll learn.
Before you start your accounting firm, ask yourself the following questions:
What services can I offer that are unique and valuable to my clients?
Do I have the resources (financial, human, and technical) necessary to start and grow a successful accounting firm?
How will my business be structured? Will I operate as a sole proprietor, partnership, or corporation?
What is the nature of my client base (individuals, businesses, government entities)?
What are the typical fees charged by other accounting firms in my area for similar services?
Seek Guidance:
The best way to find out how to start an accounting firm is to speak with someone who's been through it. Also, there are many online and in print resources that can provide you with information on starting your own business. But there's no substitute for getting first-hand advice from an accountant who's successfully started and grown their firm.
When starting any business, it's essential to seek out all the available resources and guidance you can find. The process of creating an accounting firm can be daunting, but with careful planning and execution, you can make your dream a reality.
The Most Important Considerations:
Licensing and Regulations: The first order of business is to make sure you comply with all the relevant licensing and regulatory requirements. Every state has different regulations, so it's essential to do your research ahead of time.
Business Structure: Next, you'll need to decide on the structure of your new firm. A few options are available to accountants, including sole proprietorship, partnership, or corporation. Each option has its benefits and drawbacks, so be sure to weigh them carefully before deciding.
Office Space and Staffing: Once you've settled on a business structure, you'll need to determine where your office will be and how many employees you'll need. These decisions can significantly impact the success or failure of your new accounting firm.
Financial Considerations: If you plan on opening an accounting firm, be sure to budget for the initial funds as well as a strategy for how you'll finance the start-up expenditures.
Marketing Strategy: It's also essential to develop a marketing strategy before launching your firm. You can use social media or traditional methods like print advertising. Still, you must have one overall strategy to start with, so there aren't any gaps in your promotional efforts during those crucial early months when many new businesses fail due to a lack of customers.
Rate to Charge: Be sure you know how much money clients are willing to pay for services like yours and set a rate accordingly. You have options like flat fee, hourly rate, or pay per service, so think about what's best for your business model.
Hiring Employees
If you've reached a point where it's no longer manageable for one person alone to handle all of the work coming through your doors, then hiring employees is something worth considering.
You'll need to find someone who has experience working with customers and an understanding of accounting principles so that they're able to perform their duties efficiently without causing any legal issues for themselves or the company.
How to Find Clients?
Finding clients is one of the most integral aspects of establishing your own accounting firm. You can use various methods to drum up business, such as networking or mailing lists, and it's crucial to be proactive in seeking out new customers.
Outsourcing: If you don't have the manpower to do everything yourself, you may want to consider outsourcing some services. It can help keep costs down while you're getting started and will free up time for you to focus on marketing and sales efforts.
How to Maintain Client Satisfaction?
One of the most important things you can do to maintain client satisfaction is to keep your communication lines open. Make sure you're responsive to emails and phone calls and be available to meet with clients on short notice if needed. Additionally, consistently deliver quality work on time and ensure competitive rates.
Building a Referral Network
A great way to build a solid client base is by creating a referral network. It can be accomplished by networking with other professionals in your region or via internet forums. When someone suggests a potential client to you, make certain you treat them nicely and thank the referrer for their assistance.
Expanding Your Services
As your firm expands, you may wish to offer new services. You can start by taking on more clients and growing your client base, or you may want to look into providing additional services such as payroll processing or bookkeeping. If you're interested in expanding your services, be sure that you have the necessary skills and expertise before making any commitments to new clients.
What Are Some Common Pitfalls?
You may find many pitfalls when starting your accounting firm.
Insufficient Capital:
Not having enough capital to begin is one of the most common reasons for failure. If you don't have enough money, probably, your business won't thrive because there isn't much incentive for clients or other sources to stay around long term.
A Poor Business Plan:
A poor business plan can also lead to failure. For example, if you don't have a target market or focus on what type of clients you want to serve, then it's likely that people won't notice because they aren't sure who their services are for and how much value they provide them with.
Lack of Experience:
Starting an accounting firm can be difficult, especially if you don't have prior experience. Many things go into the process, such as bookkeeping, marketing, and networking. It's essential to learn from those who have been successful in increasing your chances of failure.
Inability to Adapt:
The world of business is always evolving, which means that you must be able to adapt to it. For example, if you're providing services that can easily be done online, then it's likely that clients will move towards those options instead. A failure to keep up with market developments will result in a loss of clients, which can be fatal for your firm.
The Gist:
Congratulations if you've chosen to establish your accounting firm! It's a challenging but gratifying task. Furthermore, isn't it great to be an entrepreneur who flourishes? Holding on to the right strategies and a solid business plan will help you on your way!