A name is a label by which animate or inanimate things are called or referenced. When we think about names, pictures or qualities are evoked from the good to the grotesque. For instance, KFC reminds us of delightsome delicacies, war on the other hand; hunger, starvation. The same applies to businesses. Therefore a good business name and slogan are key. They convey the right message to customers convincing them to do business with you.
A bad or poor business name choice on the other hand, can scare customers, fail to communicate your core business, and cause you to lose "buy mode" customers, none of which you want for your business. Your business name is as important as a good business tax regimen.
As an entrepreneur or business owner, your brain child deserves a befitting name. For this reason great care should be exercised when deciding on a campaign or business name.
Thankfully, this article shows you five (5) simple but powerful tips on how to get your business name right, but first,
WHAT IS A BUSINESS NAME?
DBA (doing business as) name is the alias or moniker with which you do business other than your registered legal business name. In other words, your other or alternative business name. This is the name by which the general public know and address your business.
Okay, you say.
So,
WHAT'S  IN A BUSINESS NAME?
Quite a bunch I'd say. To put it in perspective, Cars.Com recently sold for a massive $832m! There are other examples of big domain name sales running into millions of dollars each.
Think frugal entrepreneurs would splash millions on such on an "unimportant" thing as a name?
Think again, and while you're at it, here are,
SOME BENEFITS OF GOOD BUSINESS  NAMES
A good business or startup name sets the right tone for your business and comes with some of the following benefits:
Brand awareness

Brand recognition

Brand recall

Brand love

Brand followership

Brand loyalty
These can increase patronage for your brand, product or services directly or indirectly.
ANOTHER BENEFIT OF GETTING BUSINESS NAME RIGHT FROM THE START
Perhaps one of the biggest reasons why you should get your business name right from day one is continuity. Several businesses on scaling realize that their original name isn't reflective of their new status.
At this point they shop for a new, more apt business name, and oftentimes this doesn't come cheap. Depending on your vertical, total cost of business name change can run into millions of dollars like the attempt to change UTA to TDU.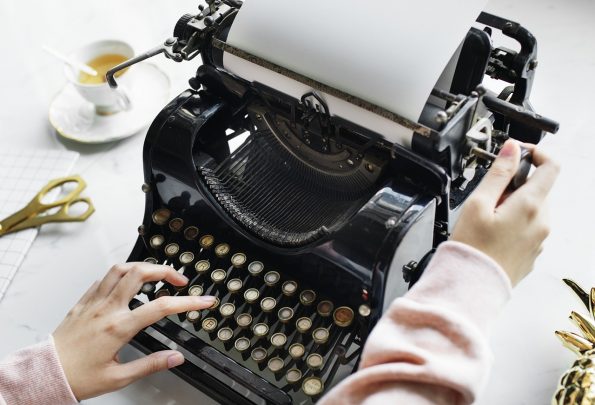 That said, here are,
5 SIMPLE BUT POWERFUL BUSINESS NAMING TIPS  
1) Make it Flexible and Extendable:
A good business name should be flexible and extendable: able to accommodate a growing portfolio of additional products, services or territories.
Nearly every business owner I know wants growth, but many by their business naming practices unknowingly sabotage this by selecting business or company names that put a cap on business expansion.
Some select geographically restrictive or nonspecific terms as business name. What happens when "London Glass Company" needs to expand to Montreal or broaden into leather or software production?
This would likely necessitate business name change with its associated rebranding costs.
2) Keep it Short and Sweet:
When brainstorming business or startup name ideas, always have brand recall in mind. How easily will people identify, spell, pronounce or recall your brand or business names.
If it is hard to spell, it would be hard to pronounce or recall in the event of a need. Choosing a business name that is easy to spell and pronounce will aid recall. Having a good business name that is easy to remember is essential. You can use software to create unique business names.

There are millions of businesses out there, perhaps hundreds of thousands in your industry, a good business name will get you more easily noticed. A name like "Jack Wells" will likely fare better than "Zxymograeb".
Also, think about your website address. For instance www dot jackwells dot com is easier said than www dot zxymograeb dot com. Do you have to spell yours every time to new and even old customers?
A good business name should be easily, effortlessly, effectively articulated, and spellable from a telephone conversation, radio commercial or word of mouth recommendation. Also a few syllables is generally better than a lot.
3) Make it Exclusive:
Skype, Squidoo, Twitter are examples of unique and exclusive brand names. Some entrepreneurs like to include industry related terms in their startup name choices. Thing is,there could be tons of other companies doing same.
A Google search for your business name may place you in page 3 with alternative or similar suggestions in pages 1 and 2. This could leak leads to your competitors in higher pages. Differentiation in this case is key.
So when next you shop for business name ideas, think exclusivity. It puts you in a class of your own all by yourself. Combine first and last words, syllables or even random words together and see what pops out.
A business name generator can help you automatically generate business name ideas that are apt, awesome and exclusive.
4) Avoid Copyright or Trademark Issues:
Cross checking trademarks databases beforehand for copyrighted business names will save you unnecessary legal hassles in the future. You don't want a major lawsuit hanging over your head after you've labored to grow your business.
Ruthless competitors can pick on a business name infringement to ruin you.
A copyright or trademark search will help you avoid taken names, it's like a business name availability search.
Trademark Electronic Search Systems (TESS) enables you search trademarks databases in order to avoid trademarks infringement and avoidable lawsuits that may follow suit.
Similarly, it's a good idea to trademark a good business name to stave of certain levels of competition and maintain exclusivity to a large degree. You can hire professional attorneys to help with this.
5) Avoid Negative Connotations
Certain words have certain connotations in other districts and dialects. This could present an etymological challenge, especially when engaging in cross border business.
Your business name idea may translate to "beautiful" in English and yet mean "rubbish" in another language. To them you're selling beautiful rubbish. Little wonder you're recording little sales abroad.
In other words, think global when picking from name ideas you have generated. Here's where exclusive, and even random names can help.
In addition, it is highly recommended to Google the business name ideas in your shortlist or speak with a consultant, and see what comes up. Similarly, you could ask friends and connections on social media what your name ideas mean in their different languages.
For instance, "Bing" in Chinese translates to disease, defect and virus. Microsoft had to rename it "Bi Ying" which roughly translates to "responds without fail"
Conclusion
Henceforth, when scrutinizing business name ideas ask the following questions:
1. Is it flexible, extendable, scalable?
2. Is it short, sweet, memorable?
3. Is it exclusive, unique, free of clichés?
4. Are there any copyright or trademark issues?  
5. Any known negative connotations?
What are your thoughts?
Author Bio:
Amos Onwukwe is an AWAI trained Business/Ecommerce B2B/B2C Copywriter, featured in scores of blogs including Huffington Post, Dumb Little Man, Ecommerce Nation, eCommerce Insights, Understanding Ecommerce, Result First, Floship, SmallBusinessBonfire, SmallBizClub, Successful Startup 101, Business Partner Magazine, RabidOfficeMonkey, etc.
He's available for hire.
Twitter: @amos_onwukwe